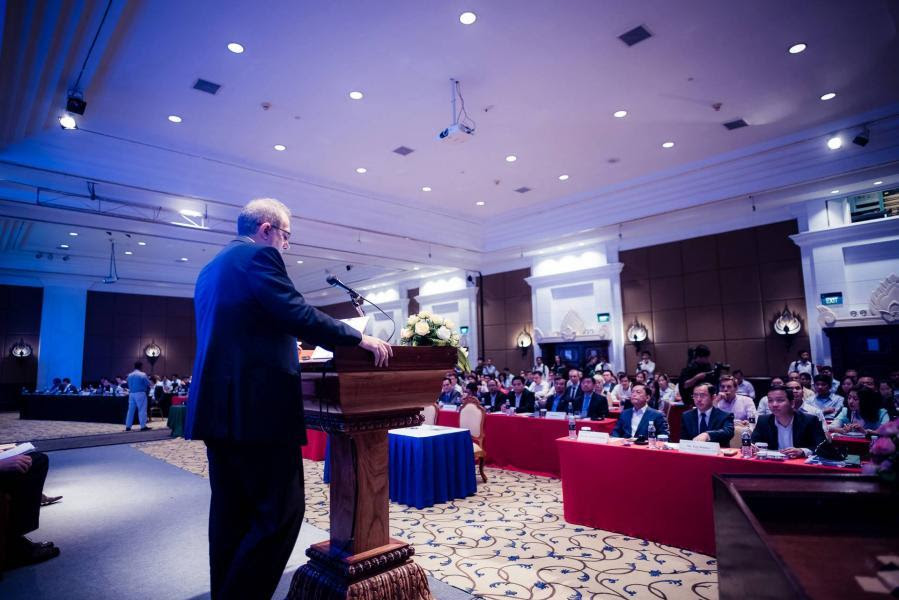 The Tax Forum is EuroCham's most popular event – with 400 attendees last year. Organized with the view of sharing professional insights and practical guidance about the Cambodian tax landscape, the Tax Forum will gather experts from the most regarded firms in town along with high level officials from the General Department of Taxation to discuss a wide range of topics impacting all compliant businesses in the Kingdom.
Why Attend EuroCham's 2017 Tax Forum
With opening remarks by H.E. Kong Vibol, Director General for Taxation, and Q&A in every session, the Tax Forum is a valuable opportunity to gain the latest information on Cambodia's evolving tax landscape. The presentations, panel discussions and Q&A sessions will provide you with a unique opportunity to gain specific information from the leading tax professionals in the Kingdom. This year's full-day event will particularly touch upon the below topics:
-Details of recent tax changes
-VAT and Withholding tax
-Small tax payer issues
-Tax incentives
-Transfer pricing
-Tax audit procedures
-Q&A in every session
To share more about what is to be expected during the Forum, EuroCham Tax Committee Chairwoman Chhiv Kimsroy and Advocacy Manager Blaise Kilian met earlier this week with Cambodia Business Week's host Anthony Galliano.
How Can I Register
To make sure you don't miss the chance to gain knowledge from the experts on how to better manage tax changes in Cambodia, invest one day of your time on October 12th at Intercontinental Hotel by registering here.
Find the best real estate news on Realestate.com.kh