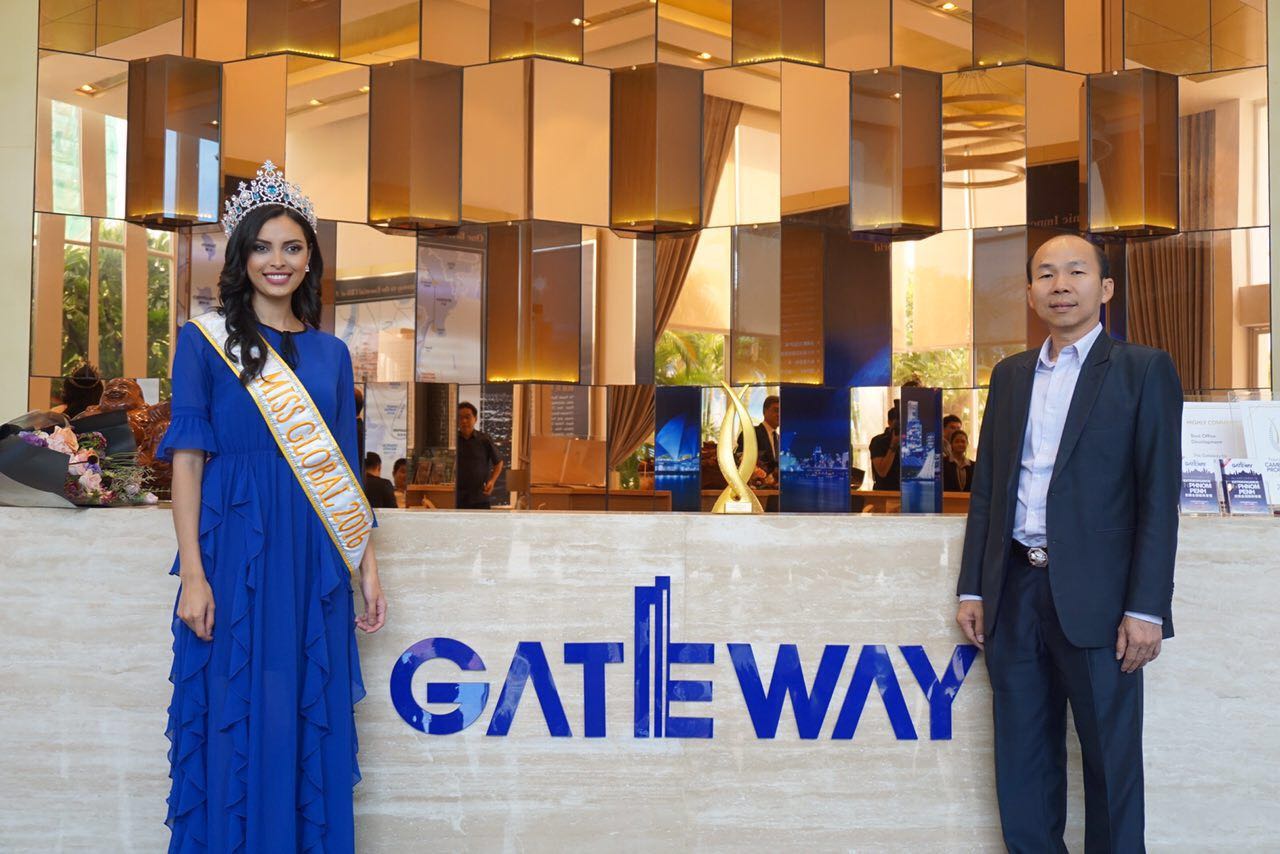 Launched in early 2016 and located within Phnom Penh Central Business District, The Gateway, developed by TACC (C.R.) Ltd., will be a freehold mixed-use development that includes residential, retail, and office options for local and international investors. The developer has over 40 years of construction experience and 15 years of real estate experience in Singapore, and is currently listed on the Singapore Stock Exchange.
The project strategically located along Russian Boulevard is close to important establishments and amenities such as The Council of Ministers, Ministry of National Defence, the Thai-managed Royal Phnom Penh Hospital, a host of world-class international schools and prestigious universities, and grand financial landmarks manifesting the heart of Phnom Penh. One future development next door to The Gateway is Parkson Mall, set to become Cambodia's premier retail mall complex.
The Gateway is comfortably surrounded by momentous development plans, including the Phnom Penh City Center development site, a huge tract of land under development on the former Boeung Kak Lake - soon to become the
most glamorous area in the country. The Gateway will also sit along the very first MRT station in Cambodia. According to the Ministry of Public Works and Transport, the MRT will be inaugurated in April 2018, transporting passengers from downtown to the international airport in just 20 minutes.
Just 15-minutes drive from Phnom Penh International Airport, The Gateway is set to reach completion by December 2019, and will be the tallest building between the airport and the Prime Minister's office.
Oknha Ly Kun Thai, CEO of The Gateway, said: "customers who buy units in The Gateway will be able to fully enjoy three main aspects of life: "live, work, and entertain" concurrently, because it is a mixed-use development project - which will mean less time travelling in the city. The Gateway is set to significantly transform the urban landscape of Phnom Penh city once completed in late 2019."
Commenting on the whole project, he added: "The Gateway has an ample 7-storey car park and 2-storey retail podium, a 39-storey residential tower, and a 36-storey office tower. It will also feature a sky terrace and a basement car park in its residential tower."
The Gateway will also provide a number of common facilities such as a swimming pool, spa and sauna room, library, gymnasiums, barbecue area and green space to embed elements of a modern lifestyle for all buyers.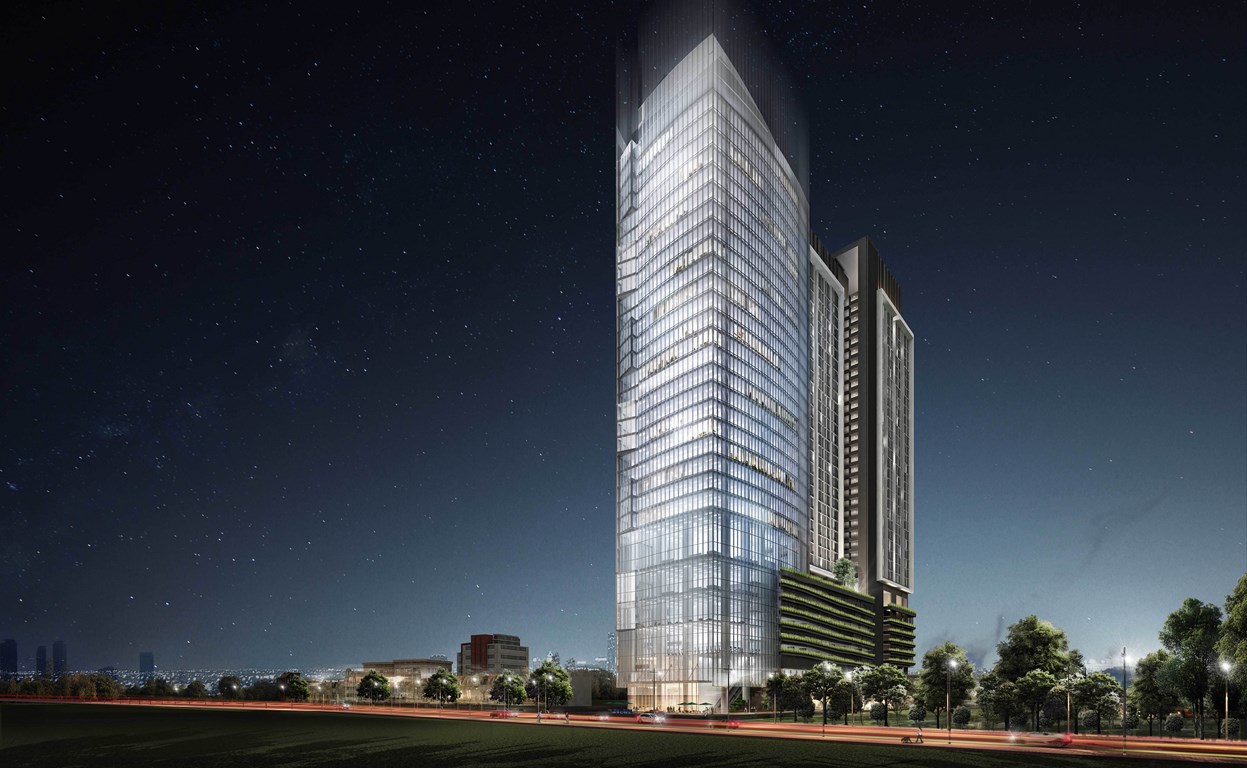 Regarding The Gateway's customers, Oknha Ly Kun Thai said: "The Gateway targets both local and international customers, most of whom are business people. For local customers, we target the middle to high-income class and our international customers who have already bought the units include Singaporean, Malaysian, Chinese, Hong
Kong, Taiwanese, Indian, Indonesian, Swiss, and Canadian nationals. "This will establish an epic environment and a unique experience that cannot be found elsewhere in Cambodia."
Oknha Ly Kun Thai added: "Our location is in the financial area in the heart of Phnom Penh, and close to main buildings along Russian Boulevard. For residential and office space, a large percentage has been sold to customers already. Prices of residential space start from $150K+++ per unit and commercial space from $250K+++ per unit."
The residential units will range from one to three bedrooms and will have luxurious fittings and private balconies
to match. Residents will be able to enjoy a comfortable lifestyle and at the same time the great views of the Mekong River and the whole city. Besides this, The Gateway offers acuminous investors up to 12 percent guaranteed rental return for two years.
The office tower will have a helipad, double-glazed glass for heat reduction, 8 elevators, and a separate fire exit for maximum safety. Uniquely, The Gateway offers the only Grade A offices for sale in the city - all of which will be elevated in height and provide comfortable and well designed space for a modern working environment. Similar to residential unit purchasers, office units are offered an even more extravagant GRR, which is equivalent to 16 percent in two years.
Oknha Ly Kun Thai also gave a final remark expressing his pride on major strengths of The Gateway Project: including the excellent location - a rising economic zone with huge future potential; a magnificent project - with comfort, facilities, and quality; and the project's motto - live, work, and entertain. With the necessary approvals from relevant authorities and compliance with applicable regulations, the completion of the project is an absolute certainty. It is also an assurance to which The Gateway is proud to provide to all purchasers.
Get more information about The Gateway and learn more about Cambodia's newest developments by visiting Realestate.com.kh!