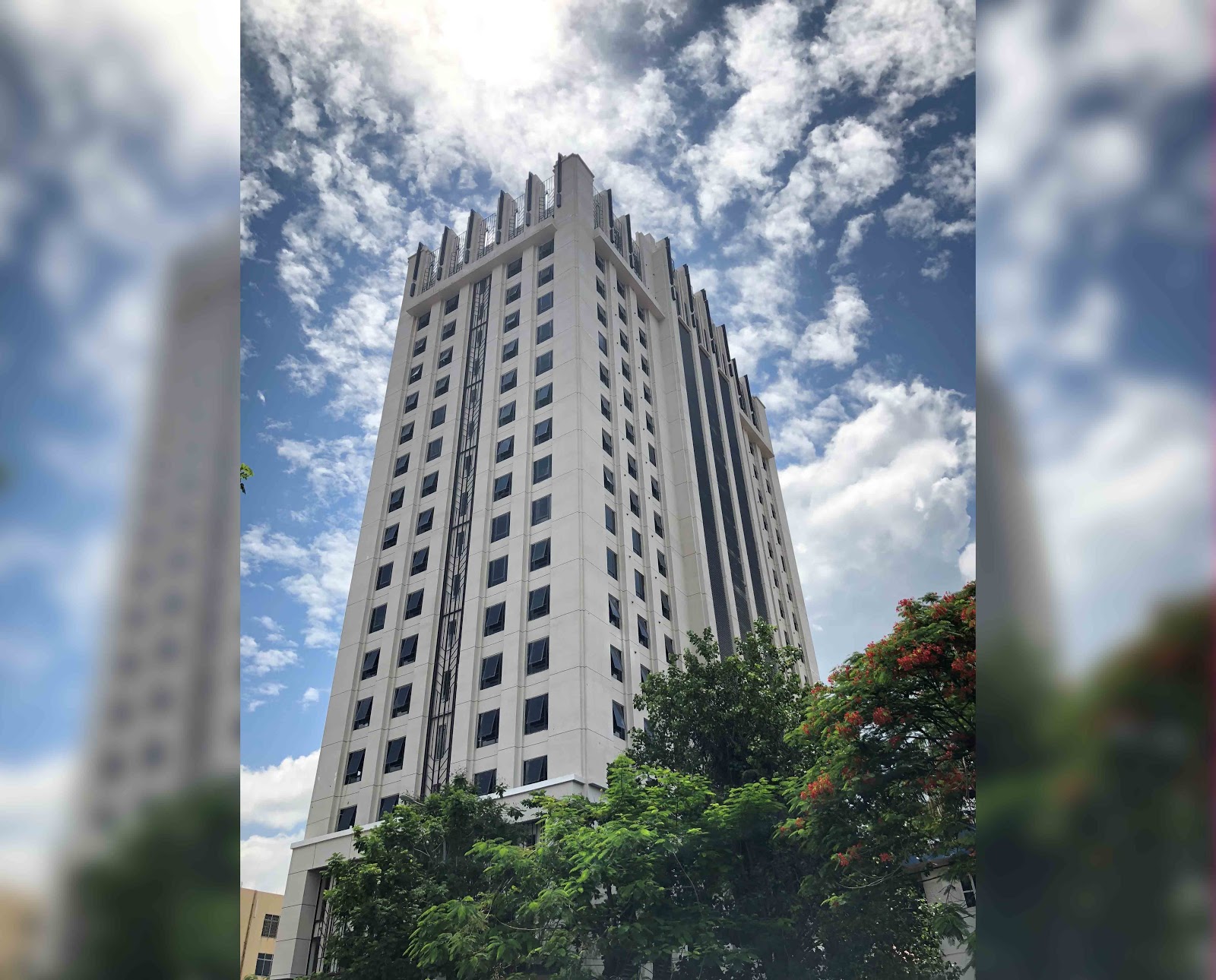 With Cambodia's economy growing astronomically and more foreign investment & businesses entering the Kingdom, the demand for office space in Cambodia is also increasing.
This year, the demand is mostly driven by foreign business operators, who are investing here encouraged by the Kingdom's business-friendly environment, among other factors.
Many developers, local and foreign, are answering the need for more office space by adding their own offerings in to the market.  In total 2018 is set to witness approximately 43,000 sqm off new centrally owned office space entering the market, in addition to which a number of strata-title offices will be completed.
A highlight of the new offerings is the Keystone Building; ready for occupancy at the end of June and bringing 14,500 sqm of superbly specified office space to the market. Keystone has been designed and built to international construction standards by Keystone Development Co, a Cambodian Taiwanese joint venture.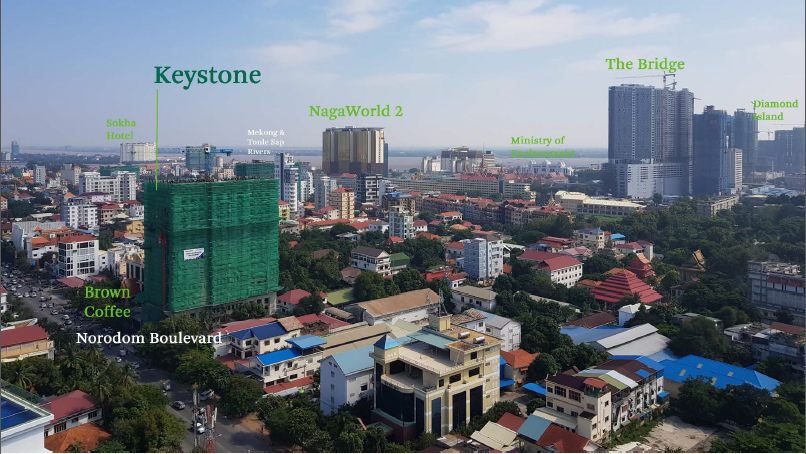 Located along the busy Norodom Boulevard, between BKK 1 and Tonle Bassac, both of which are popular commercial and residential areas in the heart of Phnom Penh; Keystone offers easy access to the CBD, and is surrounded by an array of food, health, shopping, finance, education, entertainment/leisure amenities and facilities.
Close by are Phnom Penh landmarks such as Central Market, Peace Palace, National Assembly building, Exchange Square, Vattanac Tower, Independence Monument, Olympic Stadium, AEON Mall 1,  Orrusey Market, and various Ministries and Foreign Embassies.
CBRE Cambodia have been appointed as sole leasing agent for the offices, in addition to the position of Property Manager for the building. CBRE Cambodia are the largest international real estate firm and one of the best real estate service providers in the Kingdom. CBRE has many years of experience in delivering an international level of building management in Cambodia, with particular specialty in high-grade office space. Notable commercial projects managed by CBRE Cambodia include Phnom Penh Tower and Maybank Tower, as well as other significant buildings in the city. Earlier this year CBRE was appointed to manage the iconic development, Diamond Twin Tower at Koh Pich, which is set to be finished in mid-2018.
The scope of CBRE's management services includes property engineering and preventive maintenance, value enhancement, energy management, security and cleaning, as well as consultancy services relating to design, advice, and property management audits.
Keystone offers the finest Grade B office space in the Kingdom. In Cambodia, especially Phnom Penh, affordable rates, quality construction, and good safety features make Grade B office space the top drawer among renters, particularly multi-national companies and expanding local businesses.  In 2017, the Grade B sector registered the lowest vacancy rate among the office grades.
Within Keystone's 18 floors are an array of flexible, modern, well-designed, fully air-conditioned office suites, sizes ranging from 146 sqm to 780+ sqm, which can be rented starting from US$22/sqm. Many suites benefit from private restrooms and well-equipped pantry facilities.
The building also has basement car parking, rooftop skybar, and ground floor banking hall/financial services space.  Meanwhile, major occupiers with the need to advertise their businesses, can lease rooftop signage positions.
The building features 60mm raised floors, and has 4 advanced passenger elevators made by ThyssenKrupp, a German business conglomerate which is one of the leading elevator manufacturers in the world.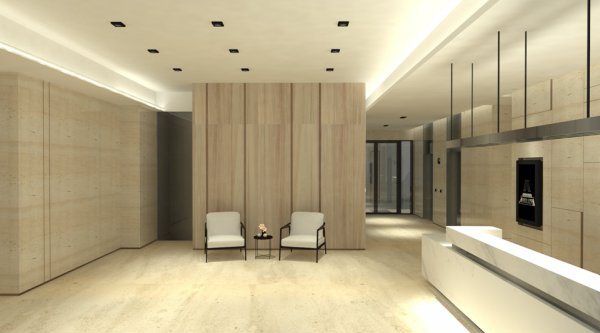 The building is protected by 24-hour security, enhanced by the latest electronic management systems, as well as excellent fire-safety features that utilise water sprinklers and a foam suppression system that is effective down to the basement level. The building is also earthquake resistant.
James Hodge, Associate Director and Head of Office Services at CBRE Cambodia commented "CBRE Cambodia are proud to be working hand in hand with the developer of Keystone to deliver their vision of a professional, international standard office building to the Phnom Penh market. Our office leasing and property management teams are working closely together to ensure a smooth transition for tenants as they begin their fit-outs and their occupation of this high-grade property. Keystone is being delivered on time, and as we approach completion now is an excellent time to arrange a viewing with one of our team."
Check out the full listing of Keystone on Realestate.com.kh today.
View CBRE's best properties now