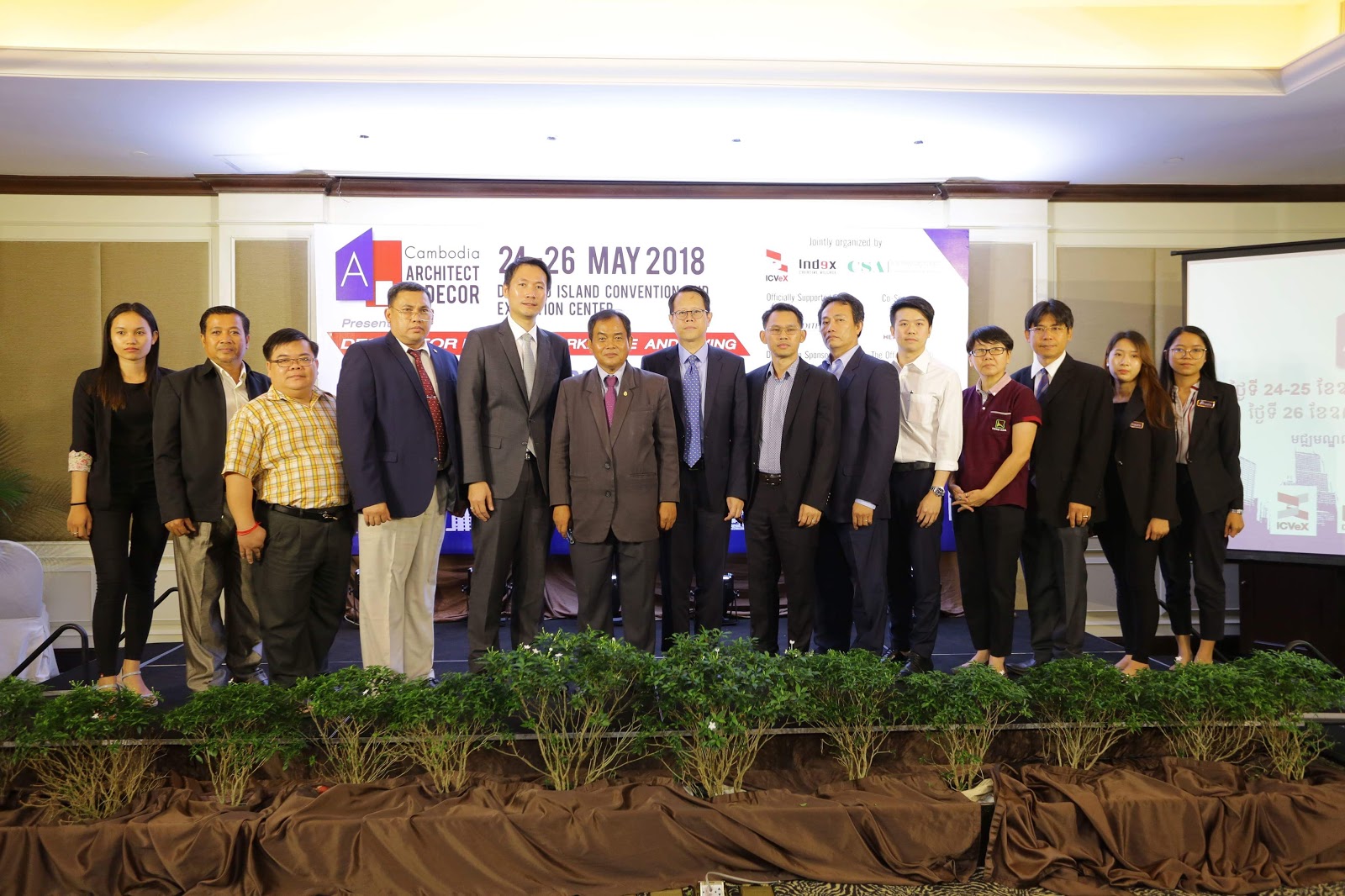 With the country in the thick of a construction boom, Cambodia Architect & Décor 2018 promises to be the biggest event to date
Phnom Penh – 09 May 2018
The Cambodia Architect & Décor International Exhibition, organised by ICVeX Co Ltd in association with the Cambodian Society of Architects, is set to return for a third successful year on 24-26 May at the Diamond Island Convention & Exhibition Center in Phnom Penh.
The action-packed three-day exhibition which having Jotun as a decoration sponsor this year will bring together more than 150 leading regional and international brands to showcase their latest products and innovations to attendees from the fields of architecture, interior design, property development and construction, as well as homeowners and industry professionals.
"This year, our third edition will offer many opportunities for attendees to learn," Chinakit Viphavakit, General Manager of ICVeX , said. "We want to inspire Cambodians and give them ideas and knowledge in how to better design their work, play and living environments."
Under the theme, "Design for a Better Workplace and Living", Cambodia Architect & Décor 2018, the exhibitors will have the opportunity to network and share knowledge directly with the attendees. In 2017, the exhibition welcomed 4,309 visitors, a 23 percent year-on-year increase.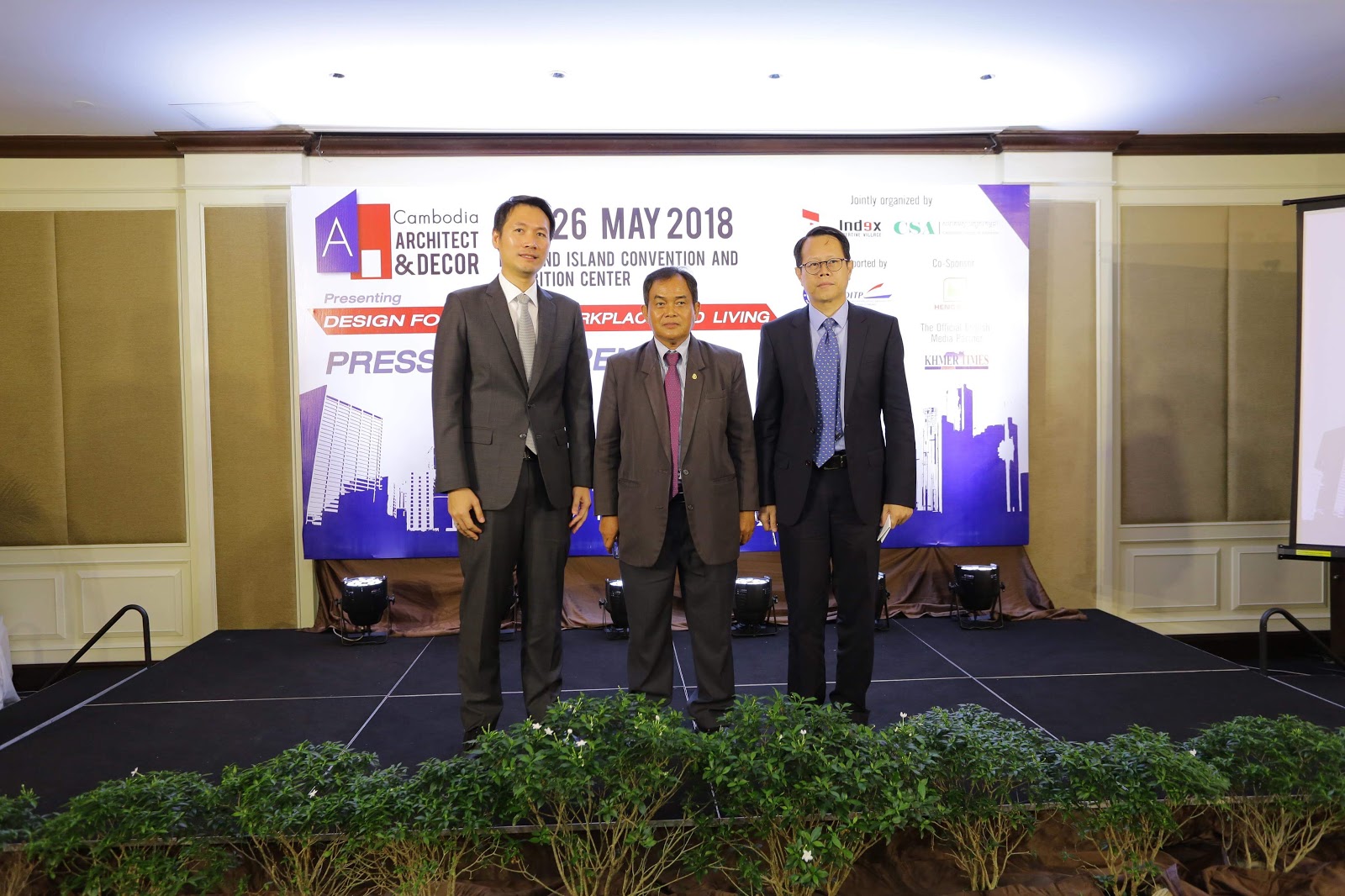 The event will also play host to high-level three-day seminar, supported by the Cambodian Society of Architects, with panel sessions and presentations that aim to educate and entertain, as well as a student design competitions and other activities.
Presenting within the theme 'Architecture for People', highlights from the seminar include keynotes by H.E. Tous Saphoeun, Deputy Secretary General of Board of Architects Cambodia, Hun Chansan, Founder and Principal Architect, Re-Edge Architecture + Design and Takashi Niwa, Founder, Takashi Niwa Architects.
There is also an exclusive opportunity to mingle with the VIPs, speakers and exhibitors at the Cambodia Architect 2018 Networking Dinner on 24 May at the Diamond Island Convention & Exhibition Centre. Ideal for the developers, designers, architects and decorators, admission to the intimate reception is USD40. Tickets can be purchased at cambodiaarchitectdecor.com.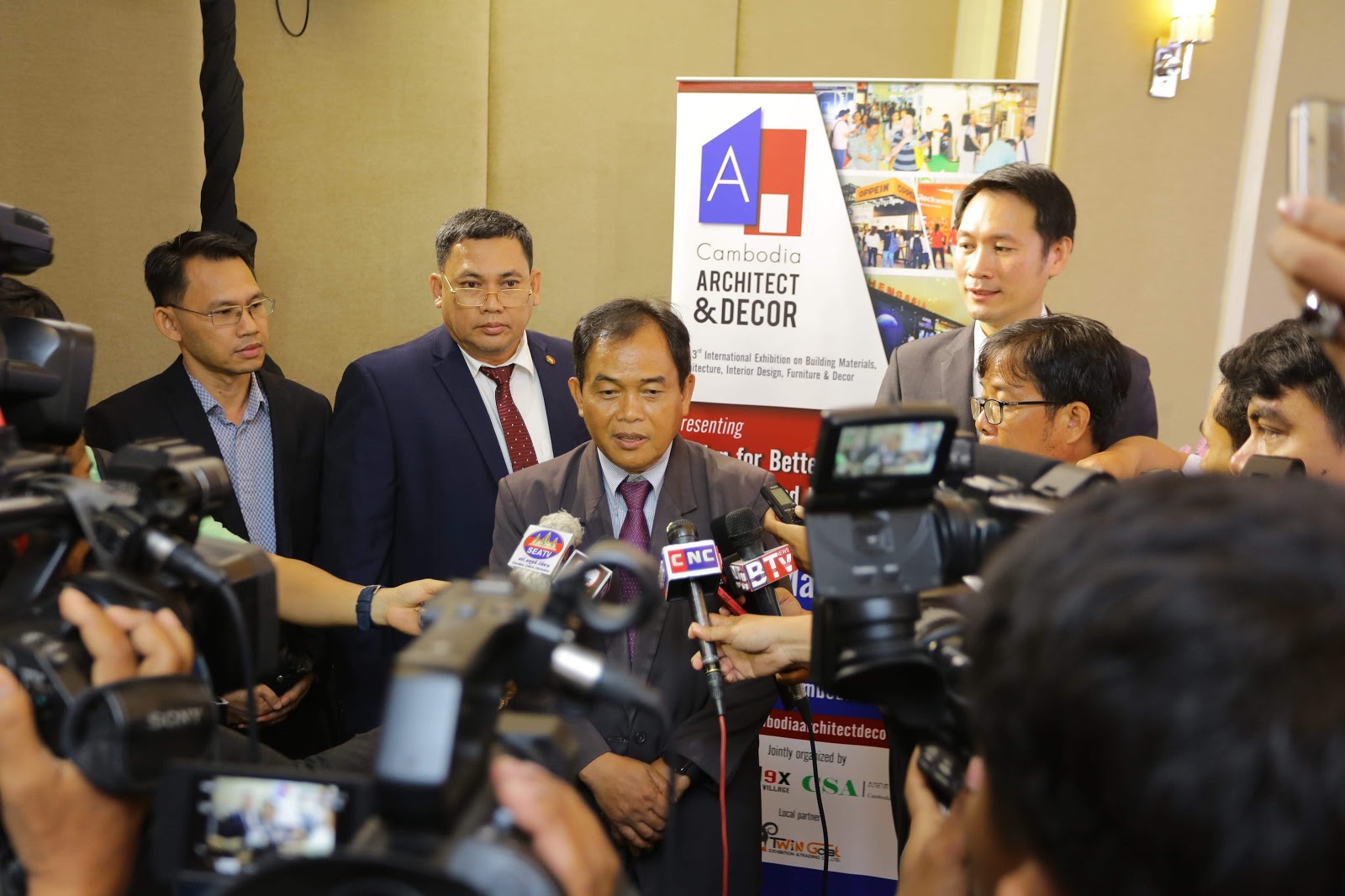 With Cambodian property buyers increasingly demonstrating a demand for high-quality residential projects and more local and international firms looking to relocate into grade-A office space, 2018 promises to be the most anticipated – and pertinent – instalment yet of The Cambodia Architect & Décor International Exhibition
"The commercial, residential, industry and hospitality sectors are all booming in Cambodia and they all are related to where we work and live," Var Vireak, co-founder and CEO of local agent Century 21 Fortuna Investment, said. "The vital role of architects, designers and decorators will be to add value to the buildings by making them more attractive, valuable and unique."
About ICVeX
ICVeX Co Ltd is a subsidiary of Index Creative Village PCL (ICV), a conglomerate group of Creative Business leaders in Thailand providing creative and marketing communications services, as well as supplying one-stop service of marketing-activity and equipment rental. Special Events Magazine designated ICV 7th best Agency in the World.
ICVeX organized trade exhibitions in Myanmar such as Myanmar FoodBev, Myanmar Retail Sourcing and Myanmar Build & Decor and 1st launched Cambodia Architect & Decor in 2016.
With a professionally experienced management team and staff, in addition to its extensive business network, ICVeX delivers high quality business platform through its exhibitions.
About Cambodian Society of Architects
Cambodian Society of Architects, CSA, established in 2008 and legally registered in 2016 as a non-profit professional organization, promotes the architectural profession in Cambodia, in collaboration with the Board of Architects Cambodia.
CSA was formed by a group of committed Cambodian architects with diverse backgrounds in education and experience in the fields of architectural education and professional practice. As Cambodia is developing to become a modern society, CSA aims at becoming a source of unity for all architects in the country. Today, there are more than 3,000 architects in Cambodia, among which 500 are members of CSA.
Realestate.com.kh, Cambodia's home of real estate, has the most up to date information for buyers, sellers and property enthusiasts! Sign up for our newsletter today and stay up to date with the latest info…