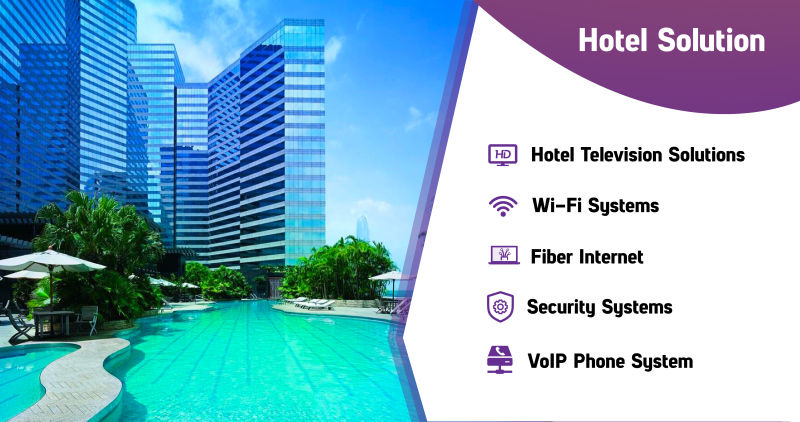 The past few years have witnessed an insane amount of developments being built. This means the luxury market is growing stronger. These properties need top-of-the-line services to offer their customers.
Julien Lussiez, acting head of marketing for SingMeng Telemedia, stated that new and innovative solutions are needed to meet this fresh demand.
"The Cambodian economy is growing rapidly. It's no surprise that that luxury condos and hotels are also expanding. Our job is to understand their needs and provide the right solution.
"At SingMeng Telemedia we have been able to fulfill the demand of our customers thanks to genuine collaboration and communication between our sales, technical and marketing teams.
"It was a great accomplishment for our company to be able to provide the first Triple Play Solution (interned, TV and VoIP phone service) in Cambodia. However, we have to stay focused; success is an ongoing process.
Indeed, SingMeng CEO Sarah Wang has led the company in the right direction over the past two years. Wang has proclaimed that the group aims to be an innovator and, ultimately, make Cambodia a better place to live.
SingMeng's Interactive TV System is a preliminary step of a bigger project aimed at establishing a smart community. The advanced Smart Hospitality Interface is a system for a new era. The luxury hotel and condominium market has called for a single platform to make integration easy and efficient. They want to strengthen their brands, promote their services and obtain a new way to communicate with their clients.
Additionally, some luxury spaces are looking for a totally advanced solution. It is our responsibility to deliver a solution that is on the cutting edge of the industry.
The technology inside a hotel room or condo play a more vital role than merely streaming TV channels. It is an important digital touch point and gives the owners another opportunity to pamper their guests.
SingMeng's team is highly experienced putting together customized AV packages and information solutions. All features are uniquely tailored to each hotel or residence. We can help you indulge your guests with delightful entertainment as well as beneficial information.
Learn more about the advanced Hospitality Interface at http://smtelemedia.com/s-hotel/ 
Realestate.com.kh, Cambodia's home of real estate, has the most up to date information for buyers, sellers and property enthusiasts! Sign up for our newsletter today and stay up to date with the latest info…