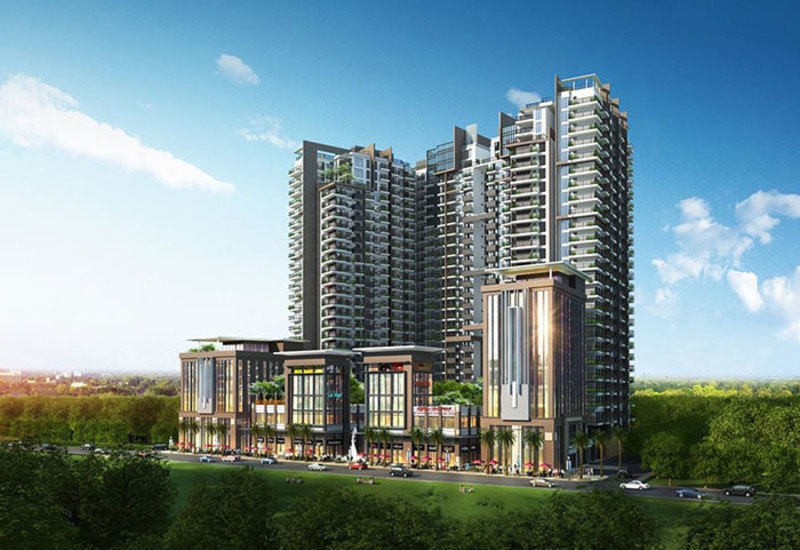 Camhomes: Witness the Topping Up of D'Seaview Condominium
The wait is finally over. Camhomes will be celebrating its Topping-Up ceremony for its flagship development, D'Seaview Condominium, this week in Sihanoukville.
"The Topping-Up ceremony will be hosted on June 27, 2018 and presided over by His Excellency, Yun Min, the Governor of Preah Sihanouk Province," said Mr. Kuoch Lengkheang, PR & Marketing Strategy Manager of PH One Development (Cambodia) Limited. "We welcome everyone to the site to witness the topping-up of D'seaview Condominium," he added.
D'Seaview offers a combination of both residential and commercial options, complete with 24-hour manned security service, a swimming pool, a fitness center, lush garden, a squash court, food court, restaurants, and car parking facility.
Mr. Valy, 42, bought a residential unit at D'Seaview last month, after consulting with the real estate expert at Camhomes. "I want a unit there so that I do not need to worry about finding accommodation there during the peak holiday season," said Mr. Valy, "Many of my friends bought units there too, we believe it will become the landmark development in Sihanoukville and it will be easy for me to rent it out when it is ready," said Ms Riya, 35, whom bought 2 residential units in the development too. They will be attending the ceremony to be among the first few to witness the Topping-Up ceremony.
D'Seaview is designed to incorporate abundant natural daylight and airflow and to offer all-round unblocked panoramic views of the ocean, as majority of its units faces the sea. The construction of the condominium is expected to be completed in 2nd quarter of year 2019.
The D'Seaview site is located at Land Plot No. 204, Village 1, Sangkat 3, Krong Preah Sihanouk, Preah Sihanouk province.
With this occasion, Camhomes will provide to all attendees at the Topping-Up ceremony with High-Tea refreshments and exclusive promotion for buyers of each unit booked successfully on the day.
If you are interested in D'Seaview, visit the showroom at Canadia Tower, level 3 and speak to the Camhomes experts, to discover the full scope of its potential for you. Call the hotline at 097 768 9191 or 097 768 9090. Or visit the showrooms in both Phnom Penh (Canadia Tower level 3) and Sihanoukville (D'Seaview Site).
Realestate.com.kh, Cambodia's home of real estate, has the most up to date information for buyers, sellers and property enthusiasts! Sign up for our newsletter today and stay up to date with the latest info…
Check out D'seaview on Realestate.com.kh