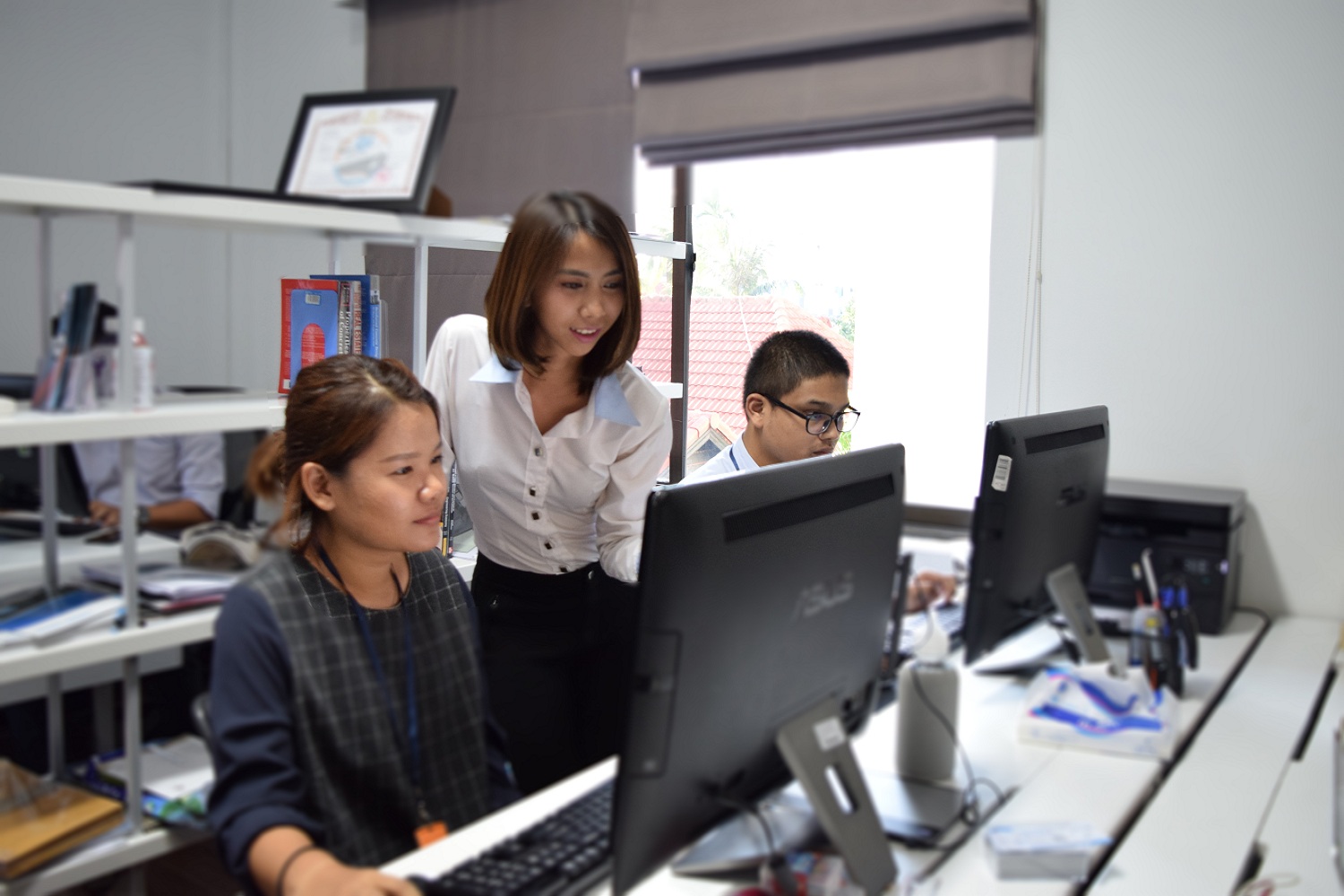 Turnkey Design gives young entrepreneurs, startups, business owners, and investors the most comprehensive range of design services within the market of Cambodia.  
Turnkey Design was founded by young Cambodian entrepreneurs, aimed to apply the skills and knowledge they have acquired in their home country: Cambodia.
Having been working in consultant sectors, they have noticed the increasing competition within the industry and a greater need for standards improvement.
In order to find out more about the company, Realestate.com.kh met up with Ms. Oum Chanvatey -- its co-founder, Account Director, in client services sector.
When asked why they created the firm, Vatey stated that "As a double degrees graduate from Cambodia myself, I have always wanted to build my own brand in Cambodian market." 2 years ago I met my business partner who graduated from abroad and happened to have the same passion as mine so we founded "Turnkey Design" and has a very high commitment to working closely with clients to provide the best standards of design, as well as to meet the client's needs."
Vatey added, "We see a lot of design firms in Cambodia, but most of them belong to foreigners, and we think that Cambodians also have the capacity to do so, and this is  why Turnkey Design was created. The purpose of our company is to bring nothing less than international standard design services to Cambodia's market."
Vatey also explained, "Even if this business has just been running for couple of years, we are supported by both local and foreign customers; in fact most of our clients are foreigners. This is because our team works hard to understand what the clients want and what are their needs. More importantly, we don't only focus on design: we also provide consultations to customer and create new creative concepts."
"We believe in professionalism and we provide high quality work to our valued customers, and unique designs are one of our strongest points" confirmed Vatey.
Called "Your Absolute Design Platform," Turnkey Design is mainly focusing on three prominent design services that include: Graphic design, website design, and architectural & structural design.
Turnkey Design has the right team to design beautiful and user friendly websites -- with application experience and clear versions through appropriate technology. In terms of graphic design, the company provides services such as designing logo, designing branding design such as name cards, shop signs, packaging, and all related marketing materials design. As for architectural designs, the company offers structural and interior design, not only interior design but also building's exteriors, front yard spaces, car spacing, etc.
Whether it's a technical consultation or a platform design for any business, Turnkey Design has the capacity and the expertise to accommodate their client's needs. "Discipline, timing, responsibility to produce quality product with an affordable price are what Turnkey Design guarantees to its clients to establish mutual trust and confidence" added Vatey.
"Besides working towards the company's growth, Turnkey Design also intends to  employ more young people in Cambodia." Vatey suggested that "I see a lot of potentials in our young people creativity. All they need is a chance to showcase their talent and as Khmer people, I feel the need to give them the shot to shine." Vatey added "Their design's quality is not bad, in fact if we look closely, the creativity of their design has the same international standards quality at those applied at foreign companies; they just need the channel as well as the market to showcase their design".
"We are ambitious. We will never stay in one place and always try to grow our company. In the future, we aim to expand our services outside of Cambodia — to South East Asia and also other parts of the world," said Vatey.
Find the best real estate news on Realestate.com.kh!