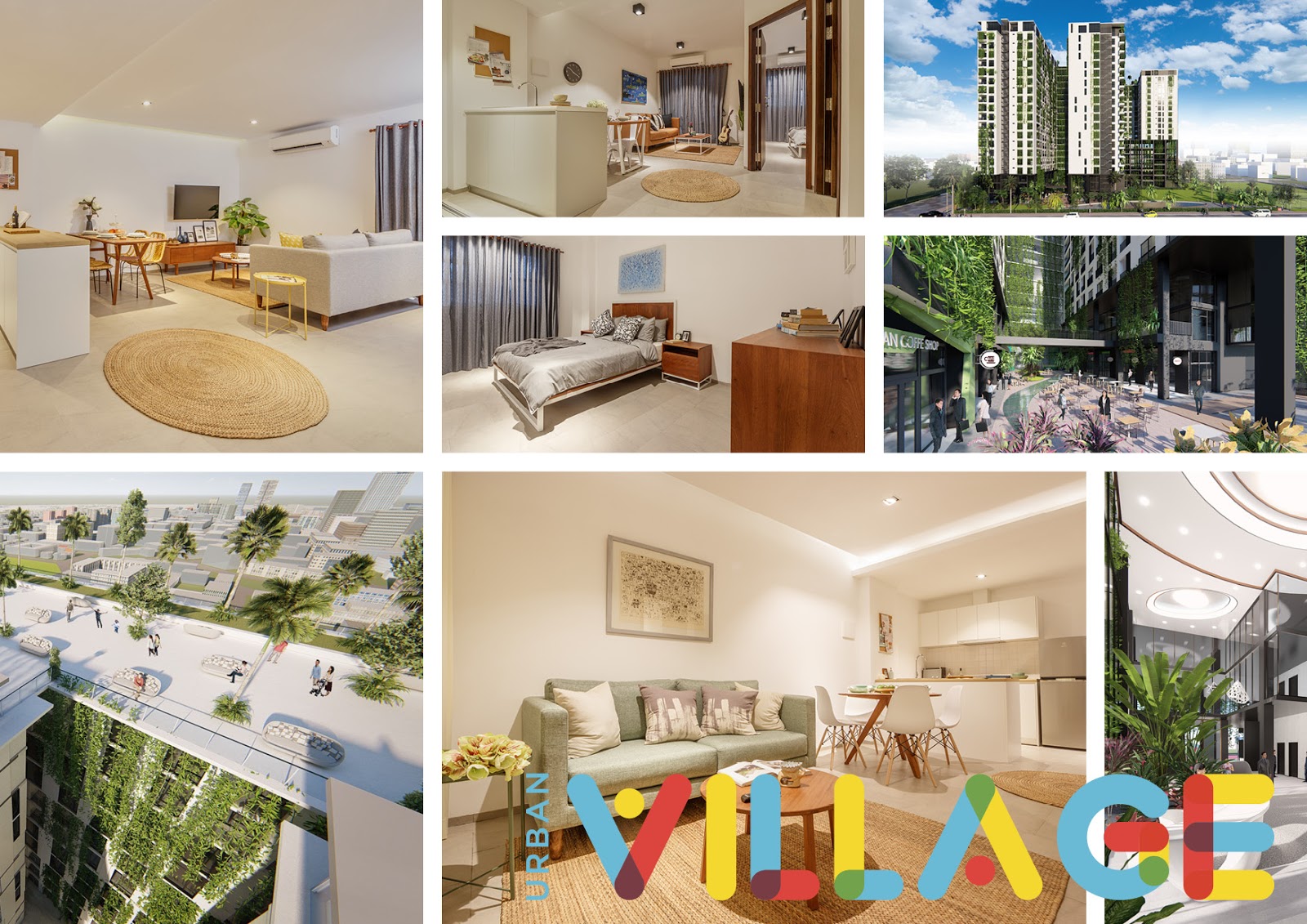 Urban Village promises to be one of the best and most beautiful real estate developments that will ever stand on Cambodian soil.   
Art and creativity are written all over every aspect of Urban Village, a focus not seen anywhere else in the country.  Developers are sparing no effort or expense to build a landmark that will never cease to amaze every eye that catches a glimpse of it or anyone who experiences a taste of its heavenly luxury, convenience, and comfort.
Located along Hun Sen Boulevard, in one of most ideal locations in all of Phnom Penh, Urban Village features modern, artfully-designed luxury apartments, with a mix of one, two and three bedroom units, all with balconies, ranging from 103 sqm to 148 sqm with private gardens. The walls and edges of the rooms have been chiseled, sanded, and painted to perfection. The decorations and furnishings are no less impressive from an artist's line of sight.
Likewise, art and creativity were essential parts of Urban Village's green-centred development. You can wander through tree-lined walkways, well-manicured lawns and stunningly-looking gardens- all landscaping masterpieces rare in this part of the world.
Urban Village is being developed by Urban Hub, a joint venture between Urban Living Solutions (ULS) and Hong Kong's Goldfame Group.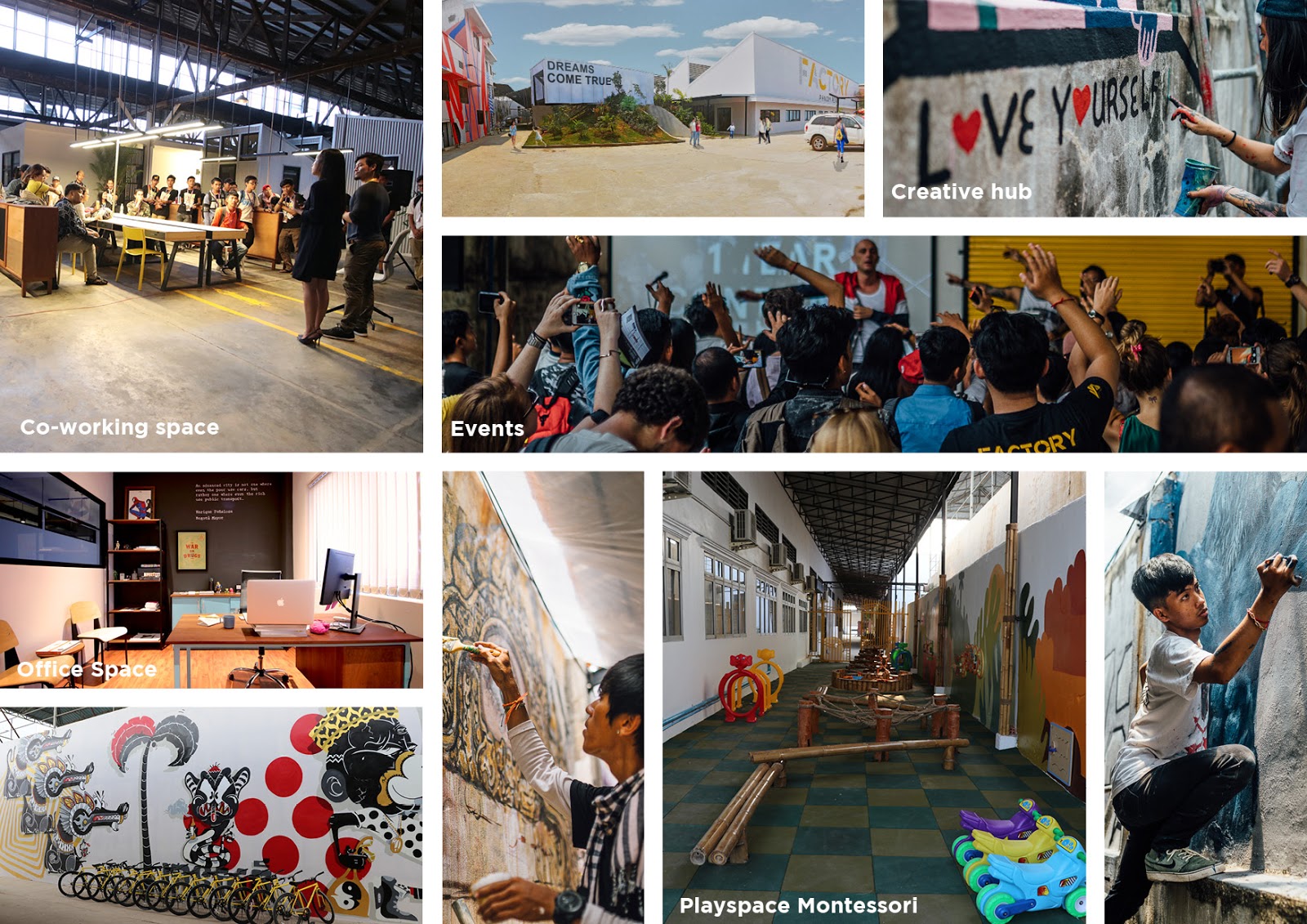 Design comes courtesy of two internationally-renowned architectural firms, Harper Architecture and Atelier Cole. Also involved with the project are two top building consulting firms- Oliver Ho & Associates and CSA. Oliver Ho & Associates is a leading Singapore-based quantity surveyor (QS) firm with numerous clients throughout Asia, while Hong Kong-based CSA, which is part of NV5 international consulting conglomerate, is one of the largest building consulting firms in the Asia-Pacific region.
Construction of Urban Village is being spearheaded by Urban Cambo Builders, a highly-reputable local construction firm.
Another important part that makes Urban Village stand out from among its contemporaries is The Factory. The Factory is a creative masterpiece not found anywhere else in the Kingdom. The Factory is an old garment factory that has been converted to create Cambodia's largest, newest, and most ambitious co-working space.
The Factory is not a traditional co-working space where a group of people- usually freelancers and independent contractors-share a workplace and values but work independently. The Factory concept is larger than that. It aims to make it a community, a place people can consider their second home. Many describe a concept that is a one-stop shop, where people work, live, and play.
"The idea was to create not only a co-working space, but an entire community to facilitate collaborative interactions on a larger scale," Factory Program Director Corbett Hix stressed.
Sitting on 3.4 hectares of land and comprised of 17 buildings, The Factory boasts co-working spaces, traditional office spaces, a spectacular array of food and entertainment options, artistic hub and much more.
The street art lining the walls of The Factory adds to the overall artistic and creative grandeur of Urban Village.
And finally, the first, biggest, and most impressive Phnom Penh attraction is the Trampoline Park, where patrons can hop and jump to one another's delight. Add in the biggest skateboarding park in the Kingdom that boasts of a mini-ramp, numerous ramps and rails, a viewing deck, art and architecture library and an office, and you have one of the best leisure and recreation spot in town.
There is no doubt that the artistic and creative mind wins at Urban Village.