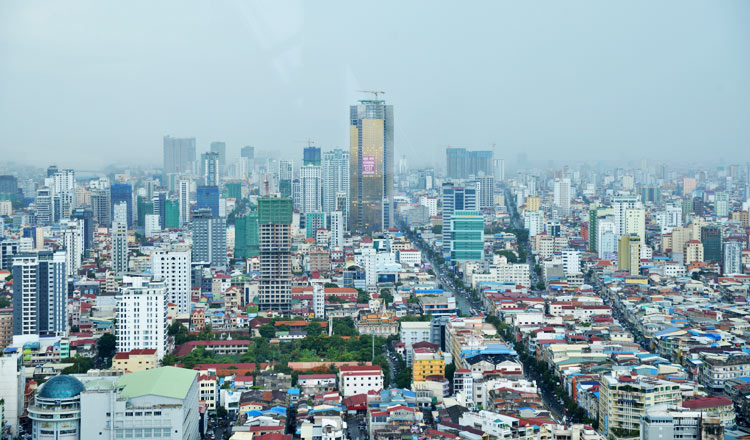 Observers project a ~5% GDP growth for Cambodia in 2022. Photo from Khmer Times.
Knight Frank, a global real estate consultancy firm, recently came out with their Asia-Pacific Outlook Report 2022 and shared their outlook on shifts and trends likely to come out of COVID-19.
Residential market heats up, affected by work-from-home
Much like in Cambodia, the rest of the region shares affordability concerns. However, Knight Frank's report notes that fear of missing out continues to drive mainstream prices up. Out of the 24 cities in Asia Pacific tracked, 18 saw prices grow, half of which recorded double-digit increases since the start of the pandemic.
The report adds that construction delays across APAC resulted in record-low interest rates and lack of available supply, sustaining a bull run of prices across the region. Knight Frank projects residential prices across the region grow approximately 3-5% in 2022.
Knight Frank included findings from their Global Buyer Survey 2021 and highlighted the importance of work-from-home, health and well-being as top factors for residential buyers in the region.
When it comes to property features, APAC respondents put Access to High-Speed Broadband on top of their list, followed by Home Study/Office and Availability of Outdoor Space. Similarly, in terms of location, surveyed respondents put Air Quality on top, followed by Proximity to Green Spaces and Access to Healthcare Facilities.
"Residential markets across the Asia-Pacific region could continue to strengthen in 2022 as the region starts to recover in the endemic phase. With more quarantine-free travel lanes reopening, foreign buyers could return to key gateway markets sooner than expected. Now is the best time for domestic buyers to pick up their dream homes in view of the potential policy interventions that could hamper purchasing prospects in 2022." said Victoria Garret, Head of Residential, Knight Frank Asia-Pacific.
Tech firms to drive office leasing sector
Knight Frank's APAC report cites the tech sector as the pillar of office space leasing in a time of work-from-home. The report explains that the period of restricted movement and social isolation has only increased the demand for more digital services and integrations.
The report concedes that although the level of new supply remains manageable across the region, vacancies are still expected to rise from the current 13-14% to 14-16%. Knight Frank expects tech companies to continue driving leasing activity in the meantime.
With much of the region swinging towards a tenants' market - including office spaces in Phnom Penh - the report advises current occupiers to capitalize on the current window to secure better lease terms or re-evaluate requirements in supply heavy markets before the recovery gains further traction.
What does this mean for Cambodia?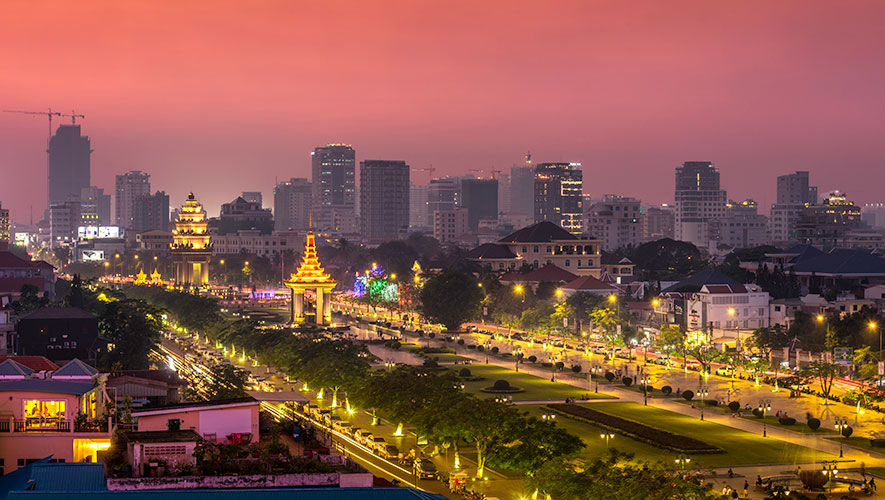 Realestate.com.kh reached out to Ross Wheble, Country Head of Knight Frank Cambodia, to contextualize regional trends in the Kingdom. "For the residential sector, we will see a two-tiered market with landed housing continuing to outperform the condominium sector, which is expected to see minimal price growth in 2022," he said. Despite the shift in landscape, foreign investors are still considering Cambodia as an investment destination.
"We generally see three key factors that attract investors to Cambodia: the ease of ownership for foreign investors, being able to own freehold title; the dollarised economy which makes it attractive as a currency hedge; the expected capital appreciation over the medium term as a developing frontier market with one of the fastest-growing economies in the world," explained Ross.
Cambodia's office spaces have similarly seen growth in the past few years. "Current supply stands at approximately 573,472 sq m with an average occupancy rate of 72%," said Ross "However, supply will more than double over the next four years placing pressure on both occupancy and rents."
He reveals that occupancy for office spaces in Cambodia is driven by the FIREB sector (Finance, Insurance, Real Estate and Business Services). "But we are also seeing more demand from Fintech and other tech companies," he noted.
On the topic of hybrid workspaces, Ross says, "Whilst some companies will adopt a hybrid workplace strategy the challenges of multi-generational living, as well as Cambodia's IT infrastructure, will likely see most companies resuming full office-based working."
Knight Frank's Asia-Pacific Outlook Report 2022 forecasts Cambodia's GDP to grow by ~5% in 2022. The ADB and the World Bank projects similar growth given Cambodia's economic reopening through simplified travel requirements and its highly vaccinated population.
Article by: