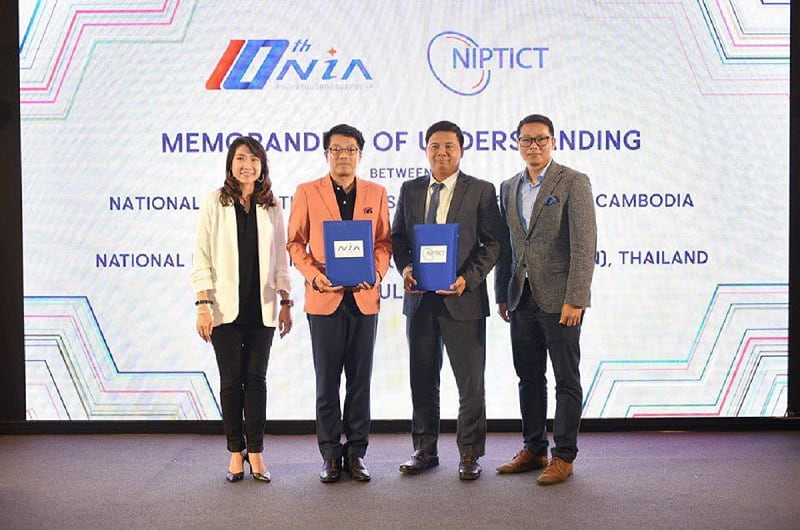 Two Cambodian tech startups and officials from Ministry of Post and Telecommunication last week joined the five-day Startup Nation event in Thailand. The expo served as a gathering for burgeoning businesses in the region to meet and share ideas.
Taking place between July 23 and 27 in Bangkok, the event hosted around 500 startups from 25 nations. 
The two Cambodian startups exhibiting included online shopping store Camazoon and Luma System – a technology innovation firm. 
During the sideline session of the event, the Cambodian Ministry of Post's delegation, led by their secretary of state Kan Chanmeta, joined the Southeast Asia Startup Assembly (Seasa) to oversee the signing of an agreement between Cambodia's National Institute of Posts, Telecoms and ICT (Niptic) and the National Innovation Agency (NIA) of Thailand. 
The deal aims at accelerating technology startups by focusing on information exchange between the two nations.
"Cambodian youths should consider creating tech startups, especially in the tourism, agriculture and health sectors," said Chanmeta.
Centre of startup activity in Asia
Southeast Asia has become one of the fastest-growing regions in terms of technology adoption. Because of this recent boom in the tech and startup scene, however, certain key players and institutions recognise the need to accelerate the formation of new and improved government policies and programs within the region.
Seasa was formed by an initial collaboration between the NIA and e27, a Singaporean startup incubator.
The inauguration Seasa is consistent with NIA's mission to link the countries of Southeast Asia. 
Many in the tech industry are already saying that Thailand is a startup leader in the region and across the world.

Article by: