Spring CJW Development Pte Ltd is excited to present Axis Residences as the pioneering condominium in Phnom Penh to adopt sustainable solar PV technology (Solar Panels) into the development.
By doing so,
Axis Residences
will be the first and the only condominium in Cambodia that incorporates this innovative green feature that benefits the buyers with both a stable electrical supply and a reduced utility and maintenance bill. It is also nice to know that your home is supporting the reduction of carbon footprint for our mother earth and elevating a cleaner Cambodia into the new century.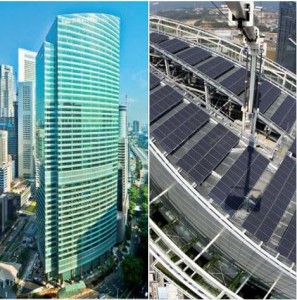 South-east Asia enjoys an abundance of sunshine all year round; making the harnessing of solar energy highly viable in this region. Currently, Thailand leads the way for solar power in South-east Asia with more solar power capacity than the rest of Southeast Asia combined. In terms of solar potential, Thailand lags behind the USA, but is ahead of Japan.
Spring CJW Development Pte Ltd
aims to be the first developer that leads the embracement of green sustainable solutions and strive to contribute in making Cambodia the next solar power hub.
SolarPVExchange (Cambodia)
, Asia-Pacific's Largest Solar Marketplace, is also the first ever online marketplace in Asia-Pacific that revolutionize solar PV marketplace with their matchmaking and crowd funding platforms by bringing together the Initiators (owners), Installers (Solar PV installers) and Investors.  The intuitive online platform enables everyone to interact with the whole platform; satisfying solar customer's needs by standardizing and simplifying the current solar PV installation and financing process.
SolarPVExchange (Cambodia)
is currently in process and in discussions with various clients in Cambodia; including hospitals, banks and factories to bring about sustainable PV solutions into Cambodia and into the South-east Asia region. 
SolarPVExchange (Cambodia)
will design and construct a 217kWp solar PV system for
Spring CJW Development Pte Ltd
latest property development,
Axis Residences
in Phnom Penh. The solar system being installed at
Axis Residences
will allow residents to enjoy the use of the condo's facilities, such as its huge indoor gym, 4 luxurious swimming pools, multi-purpose rooms, games room and lounge using clean sustainable solar energy to power them.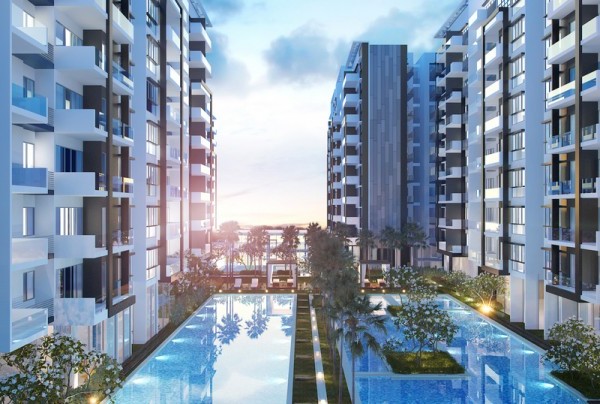 At its peak capacity, the solar PV system being installed on the roofs of the condo will generate enough power to run 14 air-conditioning units to cool 
Axis Residences'
indoor gym, multi-purpose rooms and children's playroom and facilities. Alternatively, the energy produced is enough to power up to 111 of the water pumps for
Axis Residences
' swimming pools, and also to cycle water into the homes of its residents. 
By utilizing clean renewable energy from the sun, all residents at
Axis Residences
benefit from cheaper maintenance rates and likewise reduce the carbon footprint of the condo in its entirety. The green energy generated from the rooftops of
Axis Residences
reduces CO2 emissions equivalent to that of 3222 trees every year. 
Axis Residences
is the forerunner for new quality condo developments in Cambodia - and firmly believes that innovation as such will pave the way for future condo and commercial developments in considering the incorporation of clean sustainable energy sources in their design. 
Axis Residences'
buyers will enjoy the clean, green and responsible lifestyle – so don't miss out on this opportunity. 
Inquire today and visit the world-class showroom.
And…do remember while being impressed by the quality and design, you might just be rubbing shoulders with
a few of our very own Cambodia's celebrities
…