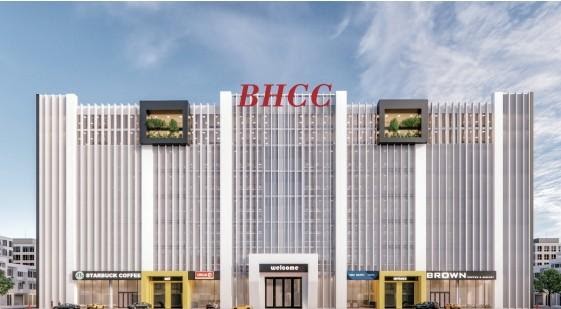 BHCC DEVELOPMENT, BHCC Tower Construction in Phnom Penh City. A high-rise complex that includes a business hotel, commercial facilities, and parking. Buildings that will become landmarks in Phnom Penh, pay with BHCC at all facilities
BHCC, a digital asset with a mainnet, will build a 200-room business hotel in Phnom Penh, the capital of Cambodia, and a BHCC tower that includes various convenience facilities such as a coffee shop and a mart.
According to BHCC recently established a real estate development company (BHCC DEVELOPMENT CO., LTD) and secured the right to use a parking lot near the Russian Market in the center of Phnom Penh.
BHCC Tower, built by BHCC DEVELOPMENT CO., LTD, is a 12-story building with 11 stories above the ground and 1 basement. Convenience facilities such as a large hotel, sky room, and various commercial facilities are scheduled to be built, and BHCC Tower is expected to become a landmark in Phnom Penh when the construction work is completed.
BHCC Tower, which is expected to become a landmark of Phnom Penh, will be built near Sangkat Toul Tompong 1, Khan Chamkarmon, Phnom Penh. The project is currently in discussion with nearby merchants about relocation.
A person related to digital asset BHCC said, "BHCC is used as a payment method in all facilities in the BHCC Tower, including hotels and shopping malls."
BHCC DEVELOPMENT CO., LTD secured 100ha in Siem Reap, Cambodia's second city, separately from the BHCC Tower construction in Phnom Penh and is preparing to build a large-scale leisure facility with various recreational facilities such as hotels and resorts, we plan to use BHCC as a payment method here as well.
The plan that BHCC is currently designing and drafting a specific development plan is near the dock for floating houses in Siem Reap. The large-scale complex leisure facilities will be built in Siem Reap Province, Cambodia.
Meanwhile, digital asset BHCC is listed and traded on the global exchange Todaycox and Hotbit Exchange. In particular, Todaycox Exchange allows you to purchase points with credit cards such as Visa and UnionPay.