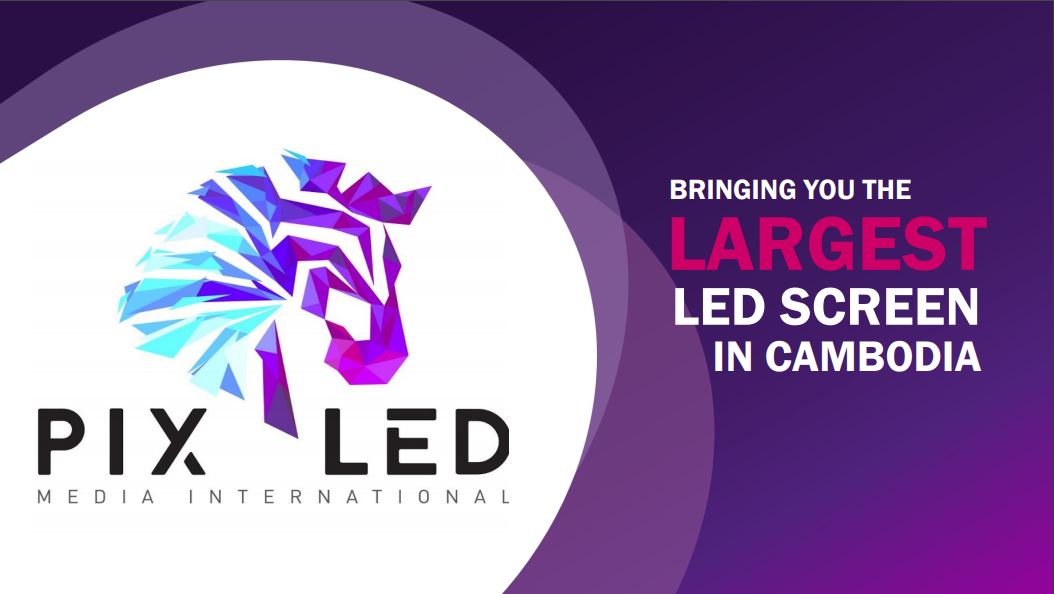 As Phnom Penh continues to grow its local brands and attract international names, it only follows that a burgeoning new market will have to start seeing something new in its advertising space. And recently, the city just got something big!
PixLed Media International is a digital out-of-home advertising firm making Cambodia's big LED screen dreams become a reality by delivering the biggest LED screen in the entire country yet. Located along the National Assembly Road, the size of their LED display is hard to miss - something advertisers exactly want in their digital advertising campaigns.
But PixLed Media International isn't merely relying on its status as having the biggest LED screen in Cambodia. PixLed Media utilizes its years of experience and takes advantage of reliable marketing data to determine the utmost value to its clientele.
STRATEGIC LOCATION
Its location along the National Assembly Road is hard to miss. It's a major road artery serving the countless growing residents of Phnom Penh and connects the urbanizing southern districts to the developed city centre. A few notable landmarks are also well within the proximity of PixLed Media Int'l's LED screen, such as AEON Mall, NagaWorld, and the National Assembly. These high-traffic areas, in both foot and cars, guarantee advertisers hundreds of thousands, if not a million, views on the daily.
BIGGEST LED SCREEN IN CAMBODIA
"Biggest LED screen in Cambodia" isn't just a marketing term. Their main advertising asset measures almost 1000sqm and is 12 times bigger than the next biggest screen in the country. Just for scale, a 1000sqm is larger than most single property for sale in Phnom Penh. It's so expansive that any image/video shown on the screen can be seen for up to 2.5km away.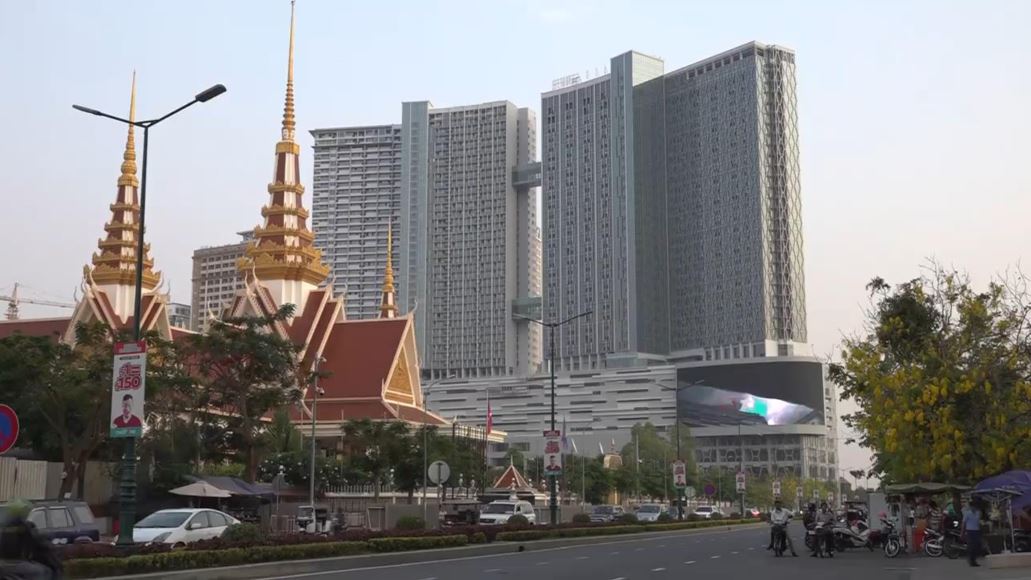 QUALITY IMAGING
Of course, being able to see what's on the screen 2.5km away isn't just about the size. PixLed Media Int'l's display has a high pixel count of making images look sharper and overall a lot more appealing than other LED advertisements in the city. Professionally made ads inspire more confidence and trust - the foundations of any successful commercial brand.
APPLIED MARKET INSIGHTS
From the best time to advertise to recommending the best kind of content for targetted marketing, PixLed Media Int'l takes advantage of researched market insights, and their own experience as digital out-of-home advertisers, to deliver the best possible result/advice for clients.
A host of established and popular brands within Cambodia have already partnered with PixLed Media Int'l and are looking to help more businesses and organizations spread their message to a wider audience.
If you're looking to market with PixLed Media International, and take advantage of their market expertise, you may reach them through the information below:
Kimberly Yoro
Phone number: 016 564 970
Email: kimberly.yoro@pixled-media.com
Facebook: Pixled Media International Facebook