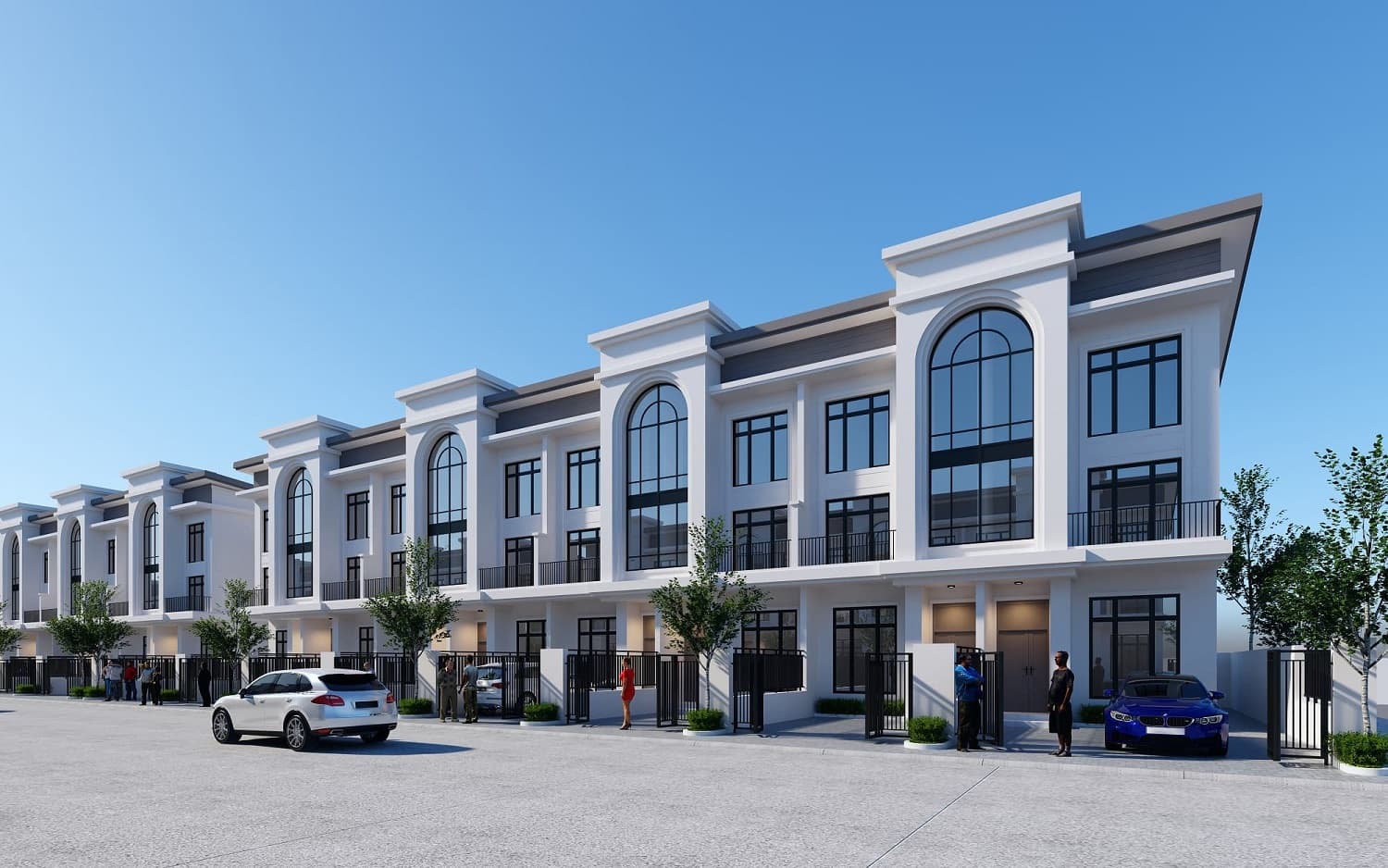 Borey Lorn City is one of the anticipated boreys soon coming in Chaom Chau 2, Por Sen Chey. Supplied.
The supply of landed property projects in Phnom Penh to grow at a rapid pace over the 6 months leading to Q1 2021, according to CBRE Cambodia's recently released Marketview Q1 2021 Report.
Over the 6-month period leading to Q1 2021, Phnom Penh's landed property sector saw 21 launches across 9 districts. CBRE's report estimates that these projects will add around 15,500 units to Phnom Penh's landed property supply. In terms of completions over the same period, CBRE reports that 11 new projects were opened adding 4,500 units to the total housing stock in the capital city.
The shift towards more affordable housing continues as newly launched projects are targeting the affordable housing sector. According to CBRE's report, over 60% of newly launched linkhouses and over 70% of single villas will be priced in the affordable housing range.
The report also showed areas where new existing housing supply, currently under construction, and recent launches are located. Sen Sok remains the top choice for many landed housing developments due to its vast flatlands, growing road networks, and increasing availability of commercial establishments that encourage movement in the area.
Chbar Ampov, on the other side of Phnom Penh, ranks a far second in terms of existing supply. The peninsula district has also been a popular destination for borey developers. However, Dangkao district is set to overtake Chbar Ampov in existing stock once all its recorded projects are completed.
Realestate.com.kh's upcoming Real Estate Survey 2021 also reported keen interest from property seekers to purchase landed property in Sen Sok and Chroy Changvar in the next 12 months. The report explains that the preference for landed property among Cambodians is driving the popularity of suburban living, and will likely continue to do so in the foreseeable future.
Interestingly, CBRE's report notes a downward adjustment in average quoting sale prices for landed properties. In the period since Q3 2020, single villas saw a downward adjustment of 20.1% followed by linkhouses with a negative adjustment of 19.5%. Other landed property types followed with downward adjustments: 16.7% for shophouses, 15.4% for flathouses, and 13.5% for twin villas.
Property seekers looking for landed homes may find it easier to find good deals on the market. To aid this search, Realestate.com.kh is launching the Online Property Flash Sale from May 6 to 9, 2021 featuring new developments and resale properties offered at more attractive prices. Interested buyers are encouraged to register for free.

Article by: