Cambodia has hit GDP growth of over 7 percent for eight years in a row. It has become one of the fastest-growing countries in the world. Sitting in the centre of that growth is the coastal town of Sihanoukville, home of Prince Tian Xi Wan development.
Sihanoukville is home to the largest special economic zone in Cambodia, as well as the country's only deepwater port. 
Mainly driven by China's 'One Belt, One Road' strategy, Sihanoukville is on an accelerating pace of change.
This growth can be felt in nearly all industries. Everything from shipping and tourism to manufacturing is growing. 
Here are a few of the key milestones coming from Sihanoukville:
A highway linking Sihanoukville and Phnom Penh is currently being built.

There are plans for new cargo terminals in Sihanoukville.

Chinese companies have pumped US$2.8 billion into Sihanoukville's deepwater port.

The Sihanoukville International Airport is currently expanding.

Offshore oil extraction is set to being by the end of this year.

There are plans for an Asean International Conference Centre in Sihnoukville.

Currently, there are direct flights linking Sihanoukville to 27 Chinese cities.
Prince Tian Xi Wan, Sihanoukville's most exciting resort project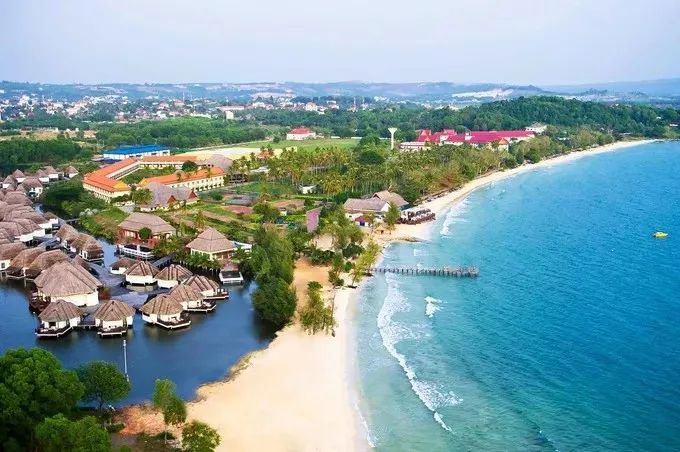 Prince Tian Xi Wan is located in the coastal city of Sihanoukville. It's adjacent to the provincial headquarters right off Victory Beach. Above all, it has some of the best ocean views in town.
Prince Tian Xi Wan resort covers a total area of 340,000 square metres. It hosts a five-star hotel, the largest duty-free shop in Sihanoukville, a luxury shopping mall, IMAX cinema, private marina and a beach lounge. 
A 13,000-square metre sky garden is a highlight of the complex's common area. It also boasts an indoor heated swimming pool, outdoor garden-style pool and 25,000-square metre intelligent parking lot.
Amenities don't stop there, either. The resort will feature boutique and luxury shops, a dining avenue, family amusement park, spa club, ice skating rink, KTV facility and much more.
The project is expected to be completed in March 2023. Sleek apartments on offer here range in size from 39 to 127-square metres. If you're interested, don't hesitate to visit the Prince Tian Xi Wan sales office today. Want to inquiry Prince Tian Xi Wan, Click here. 
Sihanoukville follows the path of Shenzhen
Following the trail of Shenzhen, China, Sihanoukville is not only the largest domestic special economic zone, but also, according to the National Industrial Development Strategy 2015-2025, will transform into a green industrial development area. 
By then, Sihanoukville will become the most critical bonded industrial zone and tourist destination of the Kingdom.
Thanks to a series of individual policies, the industrial output of Sihanoukville has accounted for more than 50% of regional GDP. Enterprises that invest in and develop the Sihanoukville SEZ can enjoy the exemption from tariffs, value-added taxes and income tax for up to nine years.
Just like Hong Kong, Sihanoukville is a free market port city. In recent years, the amount of foreign direct investment (FDI) has been soaring. For example, the amount of FDI in 2017 increased by 12 percent year-on-year.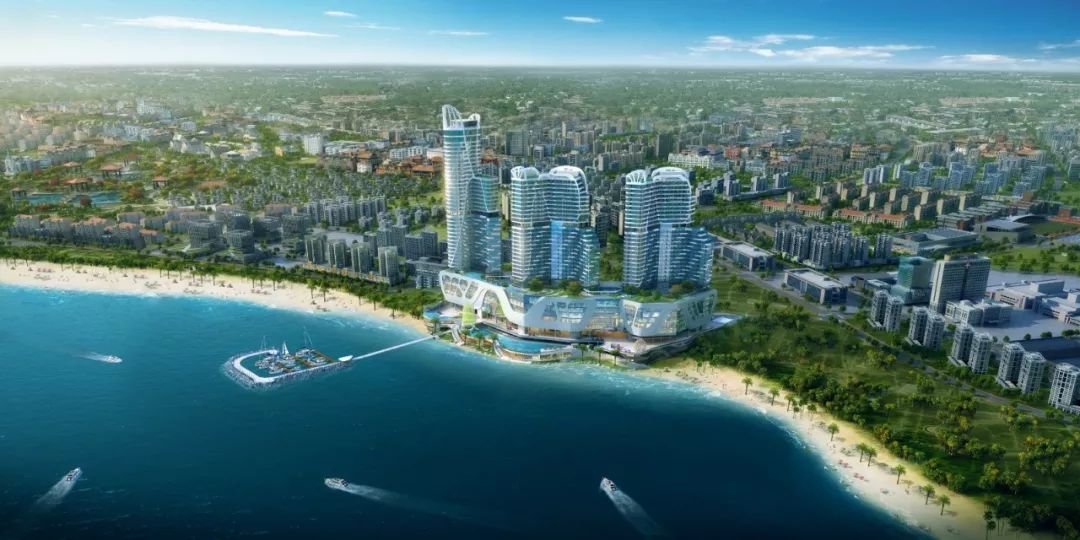 Gambling in Sihanoukville 
Sihanoukville also hosts legal gaming industry on a large scale. Seventy-six government-licensed casinos are running in Sihanoukville.
In the first half of 2018, Cambodia yielded $18.7 million in taxes from the casino industry.
Aiming to compete with Singapore, Sihanoukville is expected to become the largest deepwater port in Southeast Asia, boasting a 10km² free-trade seaport that is responsible for 90% of Cambodia's import and export shipping. In 2017, the Port operator reached a turnover of US$52.14 million, a year-on-year increase of 16.8%.
Japan has provided a concessional loan of $209 million to construct a new container terminal at the port. The terminal will span 350 metres and be 14.5 metre deep.
Also, another more massive deepwater terminal, which is valued US$2.8 billion, has begun to be built by Chinese constructor in Victory Beach this year. Upon completion, it will make Sihanoukville the only city of its kind in Asia.
Don't miss out on Prince Tian Xi Wan
Prince Tian Xi Wan resort will lead the march of Sihanoukville into the future. 
Will you join the party or only wait and see? Don't look back and regret not getting in on this opportunity.
Board the train bound for golden shores. Enquire about Prince Tian Xi Wan today.
Look for real estate for sale in Sihanoukville, visit Realestate.com.kh today!