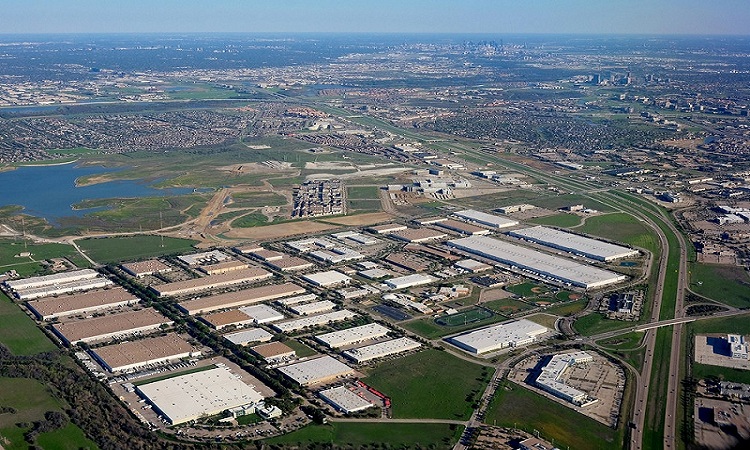 In their abstract for a paper entitled "Infrastructure Development and Real Estate Values in Meru County, Kenya", authors Mbaya Murungi and James Gatauwa describe infrastructure as an element that directly affects property value. The ease, convenience, and accessibility these infrastructural developments bring plays a key factor in how properties are sold, anywhere in the world.
If this relationship is true, then this should predestine Cambodia's future real estate growth and can suggest an increasingly positive outlook for buyers getting in the market now.
As investors flock towards the nation and its growing economy, newer infrastructures also continue to quite-literally rise from the ground to help both sides of the economic spectrum, the wealthy international investor and the local populous. And while these new amenities will add costs for both purchasers and renters, it will also provide ease and comfort for people moving into different regions of the country.  
Phnom Penh International Airport Expansion:
Property Report, in their recent article, states their case in showing the correlation between airports and rising real estate prices. They mention a growing interest by wealthy investors with properties located nearby international bound airports, thereby increasing sales of prime developments in the area.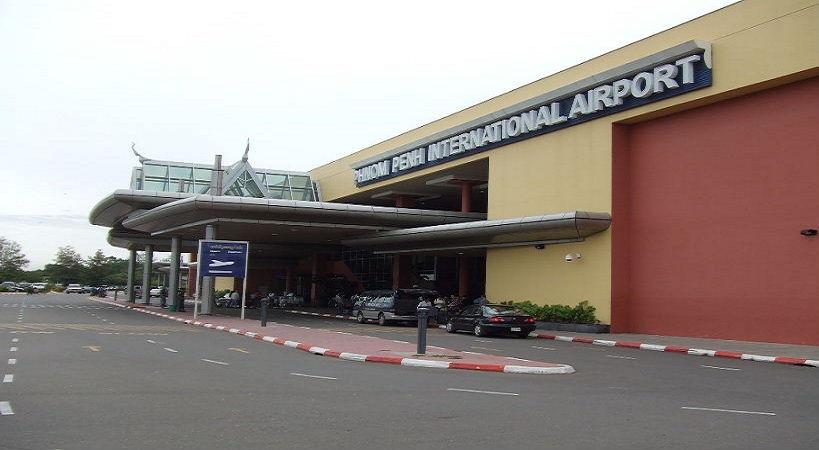 As such, a $23 million expansion of the Phnom Penh International Airport by a Malaysian company in 2015 drew an enthusiastic reaction as it was expected to bring in more tourists and more wealthy investors. This was however short-lived as the announcement that the project was halted began to make its rounds, along with news of demonstrations that were being held by neighboring residents of the PPIA.
In response to this, soon came news from the Senior Government Minister regarding plans for a totally new airport near the city outskirts.
If the plans push through, the government's target date of completion would be 2025. With this new airport, the government also seems to be considering mass transportation systems upgrades to fast track those travelling to and from the airport into the city.
In line with this, new types of multiple entry tourist and business visas are set to come into effect on September 1 2016, easing entry requirements greatly for regional investors and retirees.
Completion of Railway to Poipet:
Hosting a Thai-Cambodian border in its area, Poipet has long been a transition town where cargo and travelers pass. But delays in this small gateway town have traditionally plagued logistics and trade inefficiencies.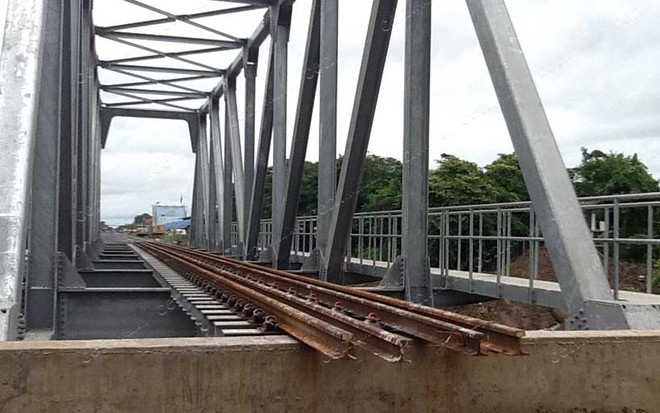 One solution that has been put forward and is now nearly within reach is a new railway system that will connect Phnom Penh and Poipet. This new system is expected to allow much more direct access to Bangkok from Phnom Penh and vice versa. With only 6 more kilometers of tracks needed, completion is expected at the end of 2016.
In addition to this, Sihanoukville is also expected to experience a boost of trade and tourism through the reopening of the passenger railways that connect it to Phnom Penh.
Sihanoukville Port Development: 
Other than the over-arching improvements currently being implemented in the humble beach town of Sihanoukville, a great deal of work has also been put into the expansion of its port area.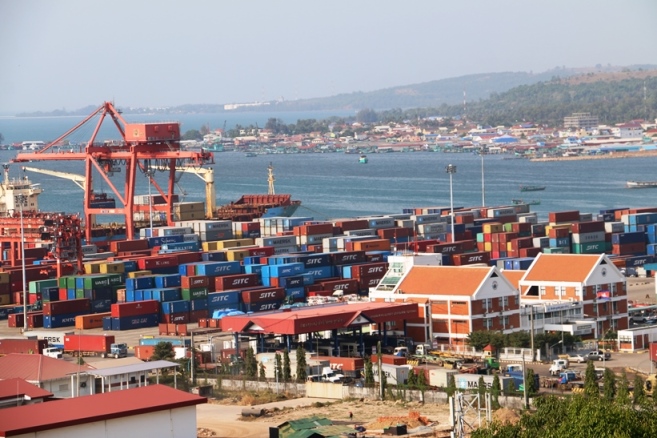 Having the only deep sea port in the country, particular emphasis has been made to ensure that it is able to accommodate sufficient trade and transactions. The expansion and functionality upgrades throughout the years has brought many business owners huge benefits and is the overriding factor that is drawing new foreign direct investment into the province.
The Sihanoukville Port Multi-purpose Terminal Development project alone, which Japan has helped fund, will cost around $75 million and is estimated to be completed by the end of 2017.
The end goal for Sihanoukville Port is that full size cargo vessels will be able to port at Sihanoukville, making long haul import and export around the world less costly and faster. Currently, Sihanoukville can only harbor feeder vessels that would then need to travel to ports such as Hong Kong, Singapore and other regional post in order to transfer containers onto the larger long haul vessels. In the future, full size haulers will be able to travel direct to worldwide destinations.
Roads and Transport:
With the growing population of Cambodia and particularly Phnom Penh, accessibility and traffic definitely play a big role in the values of residential and commercial properties.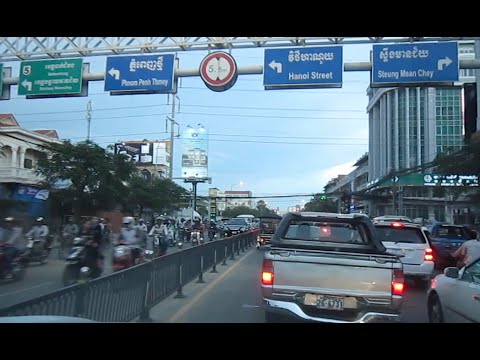 So, news of Japan donating 140 new buses, valued at over $10 million, was received well by the Phnom Penh working class. These units are expected to service the citizens much more efficiently by 2020 as bus lines are set to continue to increase yearly. Currently there are 10 lines across Phnom Penh.
The regional road systems of Cambodia are also expected to experience changes in the next few years.
China – through the firm Henan Provincial Communications Planning, Survey, and Design Institute – will develop an expressway along National Road 4 (Phnom Penh to Sihanoukville) after the go signal was given for the China Road and Bridge Corporation to push through with a proposed highway project recently.
This comes at a time when Sihanoukville is under a period of growth and developmental changes; and, as anyone that has travelled to the beach town by road will know, a wider, direct highway will benefit this growth hugely.
In addition to this, National Road 5 is also expected to strengthen the efficiency of trade with Thailand through a recent grant from Japan.
Learn more about Cambodia in our extensive
location profiles
!