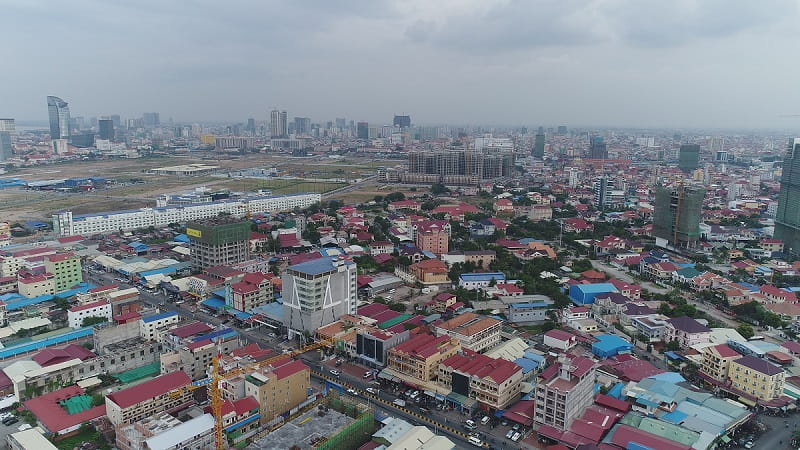 Cambodian financial institutions saw a huge jump in the amount loaned out for mortgages early this year. Experts in the financial and real estate industries say the trend illustrates the growing strength of the Kingdom's property sector. 
According to the latest data from Credit Bureau Cambodia (CBC), mortgage loans nationwide at the end of March amounted to $3.2 billion. This marks an increase of 34 percent from the same time last year when the amount stood at $2.36 billion.
"The performance of mortgage loans provided by financial institutions is pretty good in the Cambodia market," CBC's Chief Executive Officer Oeur Sothearoath told Realestate.com.kh via e-mail. 
"The trend is increasing at the same speed as last year and aligns with overall industry growth." 
Mortgage loans make up one of the total three categories within the consumer credit index recorded by the CBC. 
According to Sothearoath, the sum refers only to mortgages given out by financial institutions such as banks or microfinance groups who are CBC members. Mortgage loans from housing developers and borey companies are not accounted for in the figure.
Key Real Estate founder and director Sorn Seap said on Thursday that the demand for houses in Cambodia is increasing. This is driven by an increasing number of middle-class and young couples who have higher incomes and want to live separately from their parents. 
Seap added that the increasing amount proves that financial institutions have confidence in the property sector. Lenders, he said, routinely grant mortgages with down payments as low as 20 percent.
"The prices of houses and property will keep growing and this proves to banks that putting their money in the sector is safe and profitable," he said, adding that the government has allocated more of the national budget toward infrastructure development for things like roads, bridges, and expanding utility services. 
"With more infrastructure development, there is more buying and selling of property." 
CBC's consumer credit index encompasses personal finance loans, mortgages and credit cards.
The total outstanding balance of consumer credit in Cambodia stood at $6.7 billion at the end of March. This was up 7.4 percent from the end of December, according to the latest report from the CBC.

Article by: