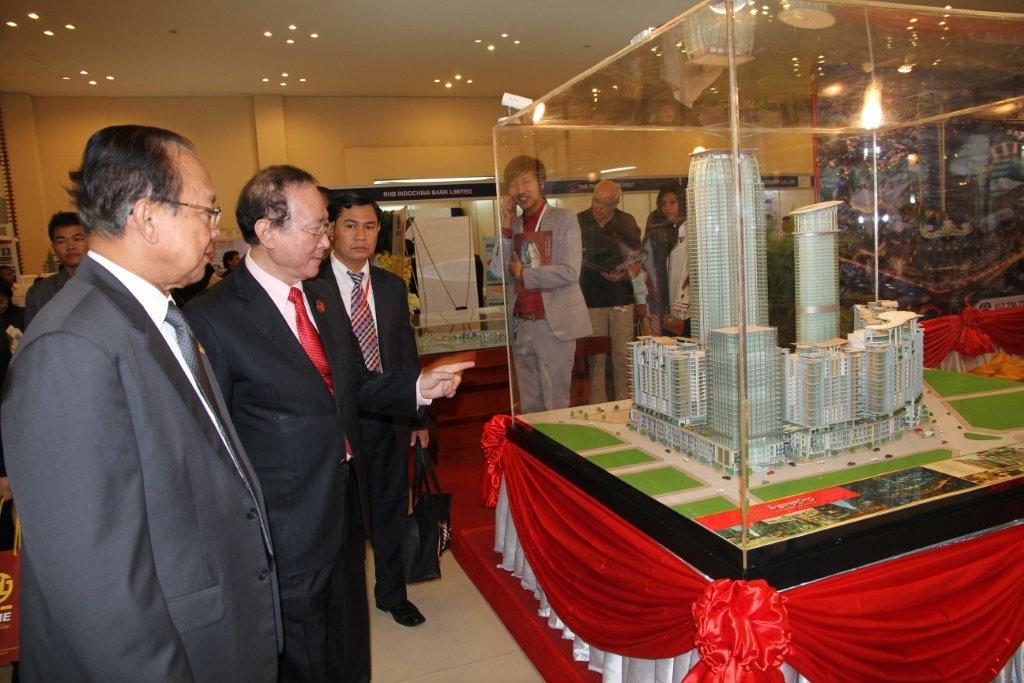 Buyers of residential and commercial properties will be spoilt for choice when CAMBODIA PROPERTY AND INVESTMENT SHOW 2016 rolls into town at the Diamond Island Exhibition Centre (Koh Pich) from 8-10 September 2016. And Realestate.com.kh is proud to be the Official Property Portal Sponsor of this year's Cambodia Property and Investment Show! Visitors at the show can see all the projects in one location. Furthermore, buyers can enjoy many special offers available at only at the show. Billed as the largest property expo in Cambodia, the event will showcase some of the biggest property developments in the country. Supported by the Cambodian Valuers and Estate Agents Association, the Show will focus on quality projects that will also attract foreign buyers. Among the development on show are: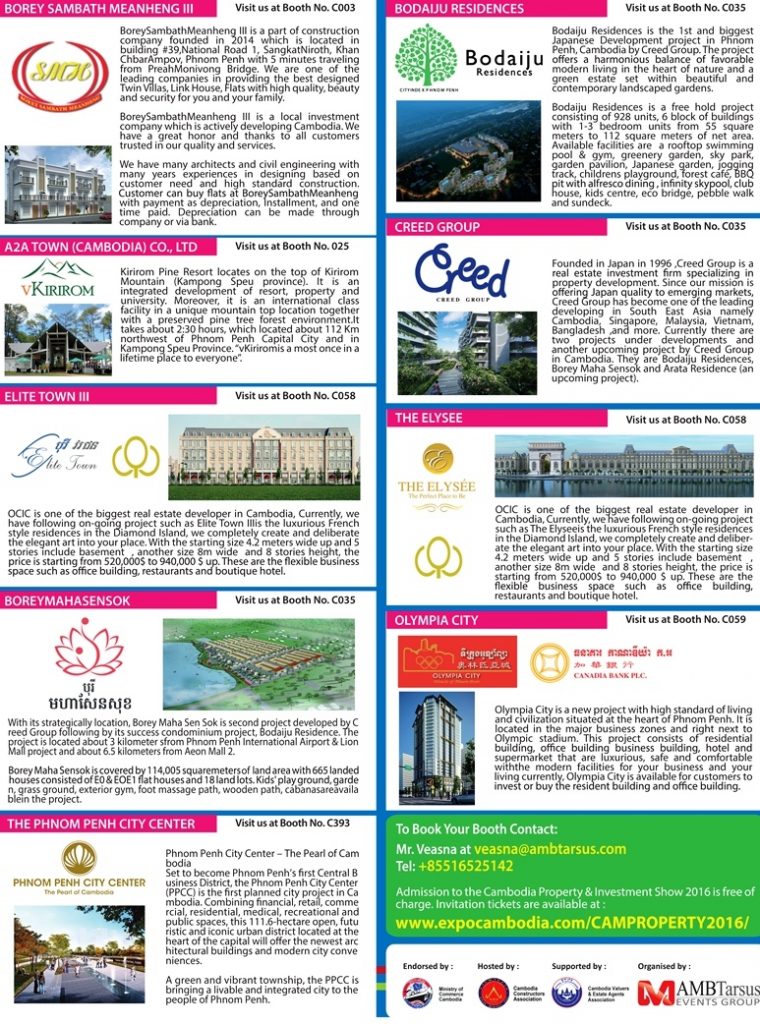 The Cambodia Property and Investment Show looks set to be the biggest yet as more major developers signed up to display their projects. Many of them will be participating for the first time at the show. This reflect the continued strong growth and demand for quality projects. The property prices are still affordable as compared to countries around the region. As the country continues to attract investments in the manufacturing and tourism sectors, the rental market is expected to remain strong. The Expo is the ideal marketing platform to reach out to both local and overseas buyers as it is expected to attract over 10,000 serious buyers.
To Book Your Booth please send your details to the organizer: CLICK HERE TO CONTACT
Admission to the Cambodia Property & Investment Show 2016 is free of charge. Invitation tickets are available: WANT TICKETS?