Realestate.com.kh is proud to be the "OFFICIAL PROPERTY PORTAL" of the 2016 Cambodia Property Expo, in association with AMB Tarsus Events Group.
The Cambodia Property Expo is an annual, international expo that brings together a host of the nation's finest construction and property related companies under one roof. It is hosted by the Cambodia Constructors Association and the Ministry of Land Management, Urban Planning and Construction, Cambodia.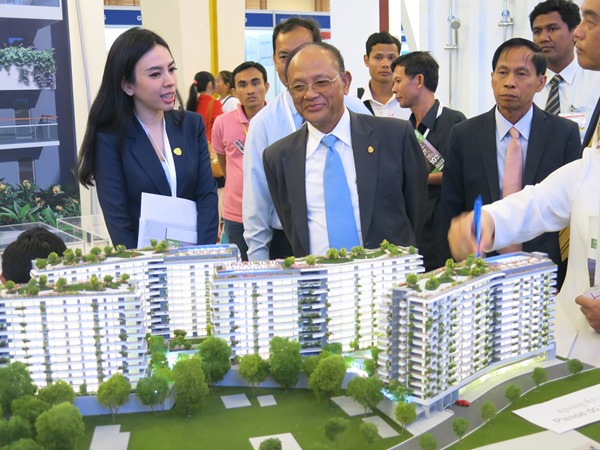 The Cambodia Property Expo allows industry leaders to share knowledge and experience with each other, and show the public their latest projects and accomplishments. A wide variety of property developers also attend the event to showcase their latest projects and offer expo-only discounts to new buyers. By attending the Cambodia Property Expo, all exhibitors will also get an opportunity to build business relationships and network with all attendees. Meanwhile, guests from the general public will get a unique and comprehensive insight into the Cambodian construction and property industry. The Cambodia Property Expo proudly unites property owners and buyers, key shareholders and decision makers, builders, contractors, architects and real estate agents and consultants all in the same place. This expo is is not to be missed.
CAMBODIA PROPERTY EXPO '16
Venue:
Diamond Island Convention & Exhibition Center Chamkarmon, Phnom Penh, Cambodia Phnom Penh, Cambodia
Date:
8-10 September 2016
Contact Information for Exhibitors, Sponsors and Guests:
AMB TARSUS EVENTS GROUP
M:
+855 16525142
E:
veasna@ambtarsus.com