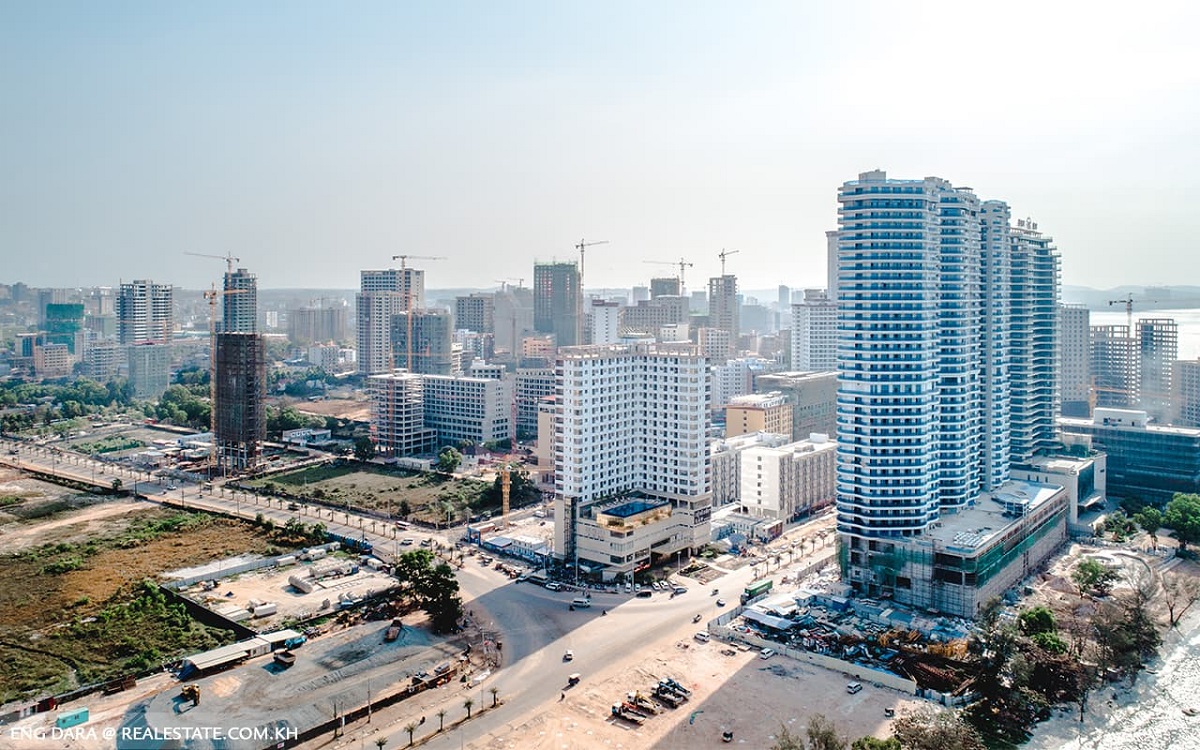 Sihanoukville is seeing a resurgence in its image as a holiday/weekend destination as of late. This can be attributed to the developments capitalizing on its natural seaside beauty and status as the premier beach getaway in the Kingdom. Supplied.
Recent slowdowns in economic activity caused widespread cuts in both public and private spending in the Kingdom. The Cambodian government, during the early stages of the pandemic, has taken the immediate action to allocate public funds to economic stimulus and social welfare programs for the duration of the global pandemic.
Integral to this endeavor was the government's decision to cut ministry budgets by up to 50% and suspend unnecessary overseas trips for government officials. The COVID-19 has greatly influenced Cambodia's 2020 annual fiscal policy as it allows these freed up funds towards socio-economic support for Cambodians and nationwide infrastructure development.
The government has also increased the budget of its "Cash for Work" scheme from $38 million USD to $100 million USD. This budget aims to kickstart job creation programs, rehabilitate canal & irrigation systems, and support other infrastructure development projects.
The Cambodian government's fiscal budget is reported to be $8.2 billion USD, of which $1.8 billion will be allotted to the development of agriculture and transportation infrastructure throughout Cambodia.
Despite the global COVID-19 pandemic, China's Belt and Road Initiative's projects in Cambodia continue unabated. Projects such as energy, railroad, tunnels, bridges, and other civil engineering works are continually seeing progress throughout the year.
As of H1 2020, the Ministry of Land Management, Urban Planning and Construction announced that construction investment in the Kingdom has reached $4 billion USD, a 13% increase from the same period last year. The source also revealed that the government has so far approved over 2,500 construction projects in the first half of 2020.
Out of the approved projects, over 2,000 are classified as housing projects worth $1.8 billion USD. The source also showed that there are 36 Borey projects consisting of over 6,500 homes - estimated to be $650 million USD in value.
Cambodia has done relatively well in containing the spread of the virus within its borders. The continuation of infrastructure projects and the expansion of socio-economic programs during the pandemic will do well in alleviating the plight of Cambodians and lead to the country's larger economic recovery.

Article by: