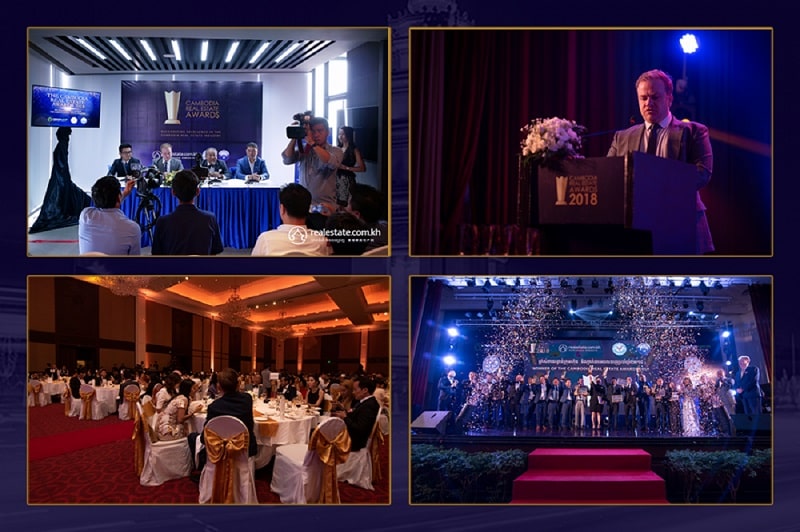 The anticipated follow-up to the inaugural Cambodia Real Estate Awards is almost here. The Cambodia Real Estate Awards 2019 is set for later this year. It will take place at Phnom Penh's Sofitel Phokeethra. Entries are now open to all real estate agencies and professionals operating in Cambodia.
Over 20 awards will be given out on the night in a variety of categories. Agencies will be split into two categories based on their size. To be sure, true excellence in the industry will be recognised.
If you think your company is the best in the business, enter now. For more information about entering the awards contact Realestate.com.kh here:
Email: info@realestate.com.kh
Phone: 090 921 000
Make sure you get your entries in soon! We want this to be an all-inclusive event. 
***ALL REGISTERED AGENCIES ARE INVITED TO ENTER!***
After entries close the materials will be passed to the Ministry of Economy and Finance to verify that all businesses are legally registered in the country. NOTE: They will only be checking your business registration number.
Then, the entries will be passed to a panel of distinguished judges. This year the panel will be headed by Dr Sok Siphana of SokSiphana&associates. Dr Siphana is highly accomplished lawyer and leading corporate figure who has been held in the highest regard by Cambodia's real estate sector for many years.
Judges on the panel will deliberate and determine a list of winners. The whole process will be audited by a third party to ensure fairness and due diligence at every step. 
Cambodia Real Estate Awards gala event
Later this year there will be a gala dinner at Phnom Penh's Sofitel Phokeethra. It will be an evening of excitement, excellence and fun. All industry professionals are invited to book their tickets, dress their smartest and show up to this high-class event.
If you are a winner you will be given a magnificent trophy and become a superstar for the evening and the rest of the year. Professional photo and video teams will be onsite to capture every moment and the awards will be broadcast live on Facebook and rerun on Cambodia TV via CBS.
Winners will have exclusive use of the CREA logo to adorn all their business materials for the coming year. They will also have tons of photos and videos to use in their own marketing.
Contact Realestate.com.kh to enter and book your tickets for the gala. Even if you're not entering the awards you're welcome to join the event and perhaps even buy a sponsorship.
For more information about the awards, click over to the main page for the Cambodia Real Estate Awards 2019.