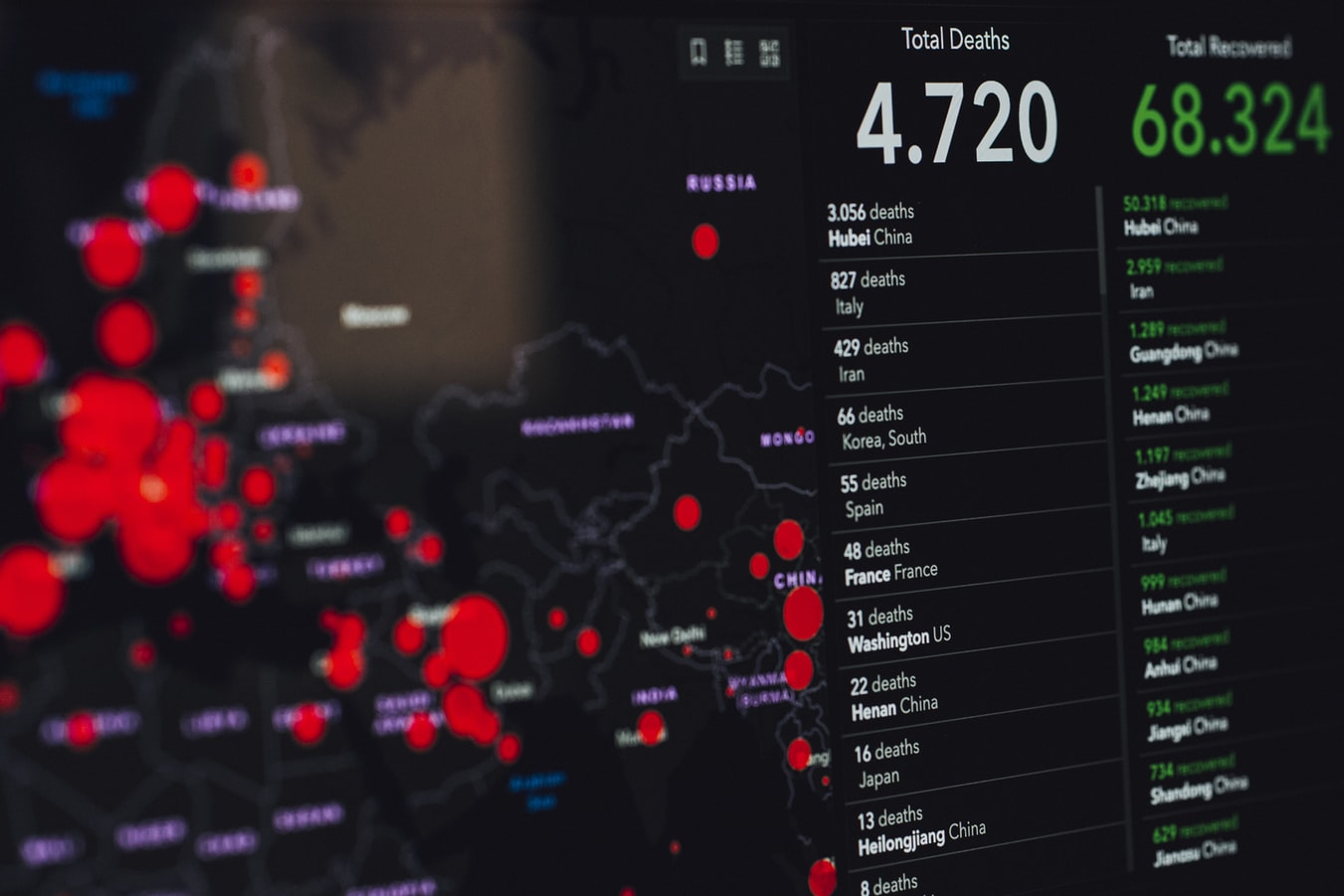 (Global industries are starting to feel the economic pinch caused by the outbreak of Covid-19. Supplied)
In keeping with its promise of transparency, the Cambodian government updated its total number of cases to 37 (as of March 19, 2020). The newly confirmed cases were quickly sent to quarantine with health officials right on the trail of suspected cases across the Kingdom.
Cambodia isn't the only one struggling to contain the disease. Over 160 countries are tackling the outbreak of Covid-19 which has infected over 220,000 individuals internationally and has claimed over 9,000 lives. Governments and healthcare organizations across the world have responded by putting measures in place to curb what appears to be one of the biggest viral outbreaks since SARS in 2003.
The global tourist industry has taken a massive hit as a result of these measures. In response to the sharp decline of visitors, the Cambodian government waived the tax requirements of registered hotels and guest houses to help buoy the industry estimated to be directly and indirectly employing close to a million people in the Kingdom.
But as the atmosphere of fear festers, other industries are starting to feel the pinch. Cambodia's real estate industry has been on a bull trend for the past half-decade with one building rising soon after another, a sight any resident of Phnom Penh would attest to. Will this interest in real estate property decline, as well? What does Covid-19 mean for the many who depend on their land to give them hope?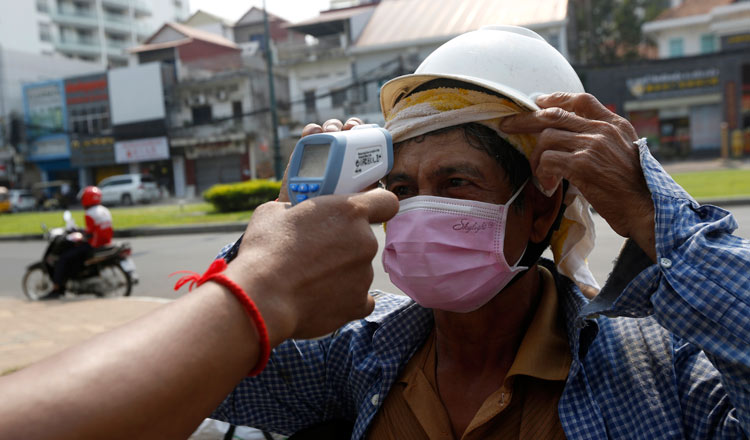 (The Cambodian government has stepped up its measures to combat the spread of the virus within the country. Photo by Siv Channa from Khmer Times)
Realestate.com.kh reached out to Cambodia's real estate experts for their take on what's happening, their predictions, and to learn how best to take advantage of current market conditions.
"Yes, there will be shortfalls in the real estate industry but neither will it be a major nor a permanent one," according to a joint statement from the directors of Yi Fung Real Estate, Edward Lin and Stephen Suen. Both cited investment funds are temporarily on hold but are still looking for a place to park, of which Cambodia still remains as an optimal choice.
"Our Prime Minister has also proposed a stimulus package to subsidise the manufacturing industry affected as a result of the EBA withdrawal" welcoming the news that the government has not forgotten about the manufacturing sector during the global outbreak of Covid-19. Both experts, however, cautioned, "We have to be ready for anything as the global economy has to see the road to recovery soon so we avoid a major downturn".
Janusz Drag, CBRE's Project Manager for Residential Sales, expects activity to slow down within the first 6 months of 2020 with Chinese developers in Cambodia, in particular, hurting the most as the Chinese market is preoccupied with their continued quarantine.
"Travel is also limited so most sales will have to be done in China. As such, road-shows and electronic marketing will be more useful than ever before for the Chinese market.," despite the difficulty, Janusz Drag is hopeful, saying that "the strong relationship between Cambodia and China means that Cambodian projects are well placed to take advantage of the improving situation in China."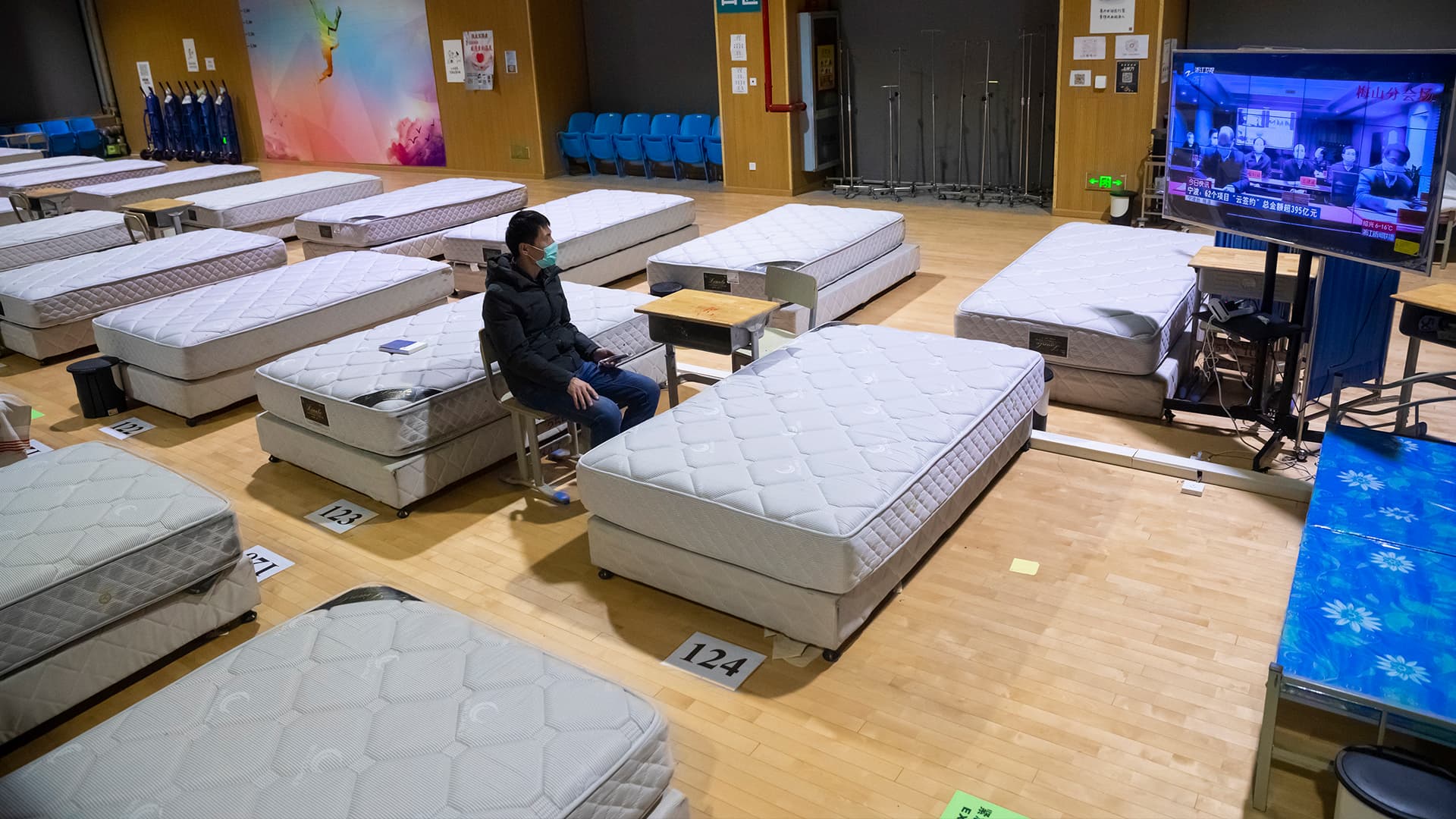 (Wuhan's makeshift hospitals have begun discharging patients for the past few weeks. Photo from the South China Morning Post)
David Lim, CEO of Alpha Alliance Real Estate, also recognises the global threat coronavirus poses and expects a temporary slowing of real estate activity. But he is confident that the market will go back up once governments and health organizations get a comprehensive grip on the situation.
"Everything that goes down, will come back up. I think the Cambodian real estate market will bounce back within the next 12 months." he continued, "The strong relationship between Cambodia and China is something that will encourage Chinese investors to look to Cambodia once the dust settles".
And a strong relationship China and Cambodia may have. Last February 5, 2020, Prime Minister Hun Sen flew to Beijing to personally offer his support to the Chinese government and its people during the height of the outbreak in China. The Prime Minister also reaffirmed his stance not to evacuate government officials and several Cambodians living in the Hubei region when so many other countries have scrambled to do so.
"Cambodia does not abandon its friends," said the Prime Minister, admonishing those critical of his policy and stating his confidence in the measures taken by Chinese authorities.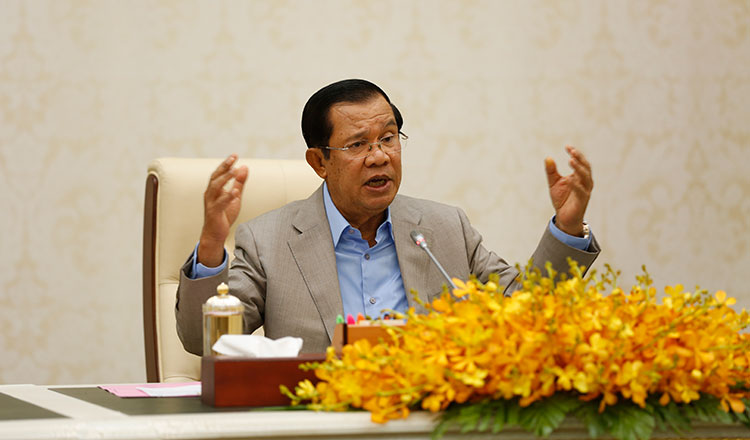 (Prime Minister Hun Sen and the government has prepared a $400 million war chest to combat the economic effects of the Covid-19 outbreak in the Kingdom. Photo by Siv Channa from Khmer Times)
The friendship between the two countries seems to be paying off as raw materials and medical supplies are on their way to Cambodia from China, with more goods expected to be shipped to the Kingdom once China returns to its economic form.
When there's fear on the streets, buy property
It's no secret among real estate insiders that widespread fear affects the property market. As Covid-19 receives more coverage, a lot more people may shift their priorities. It's in these shifting priorities that speculative markets, such as land prices, may experience stagnation or even a dip in prices. And that's when the sharks come out.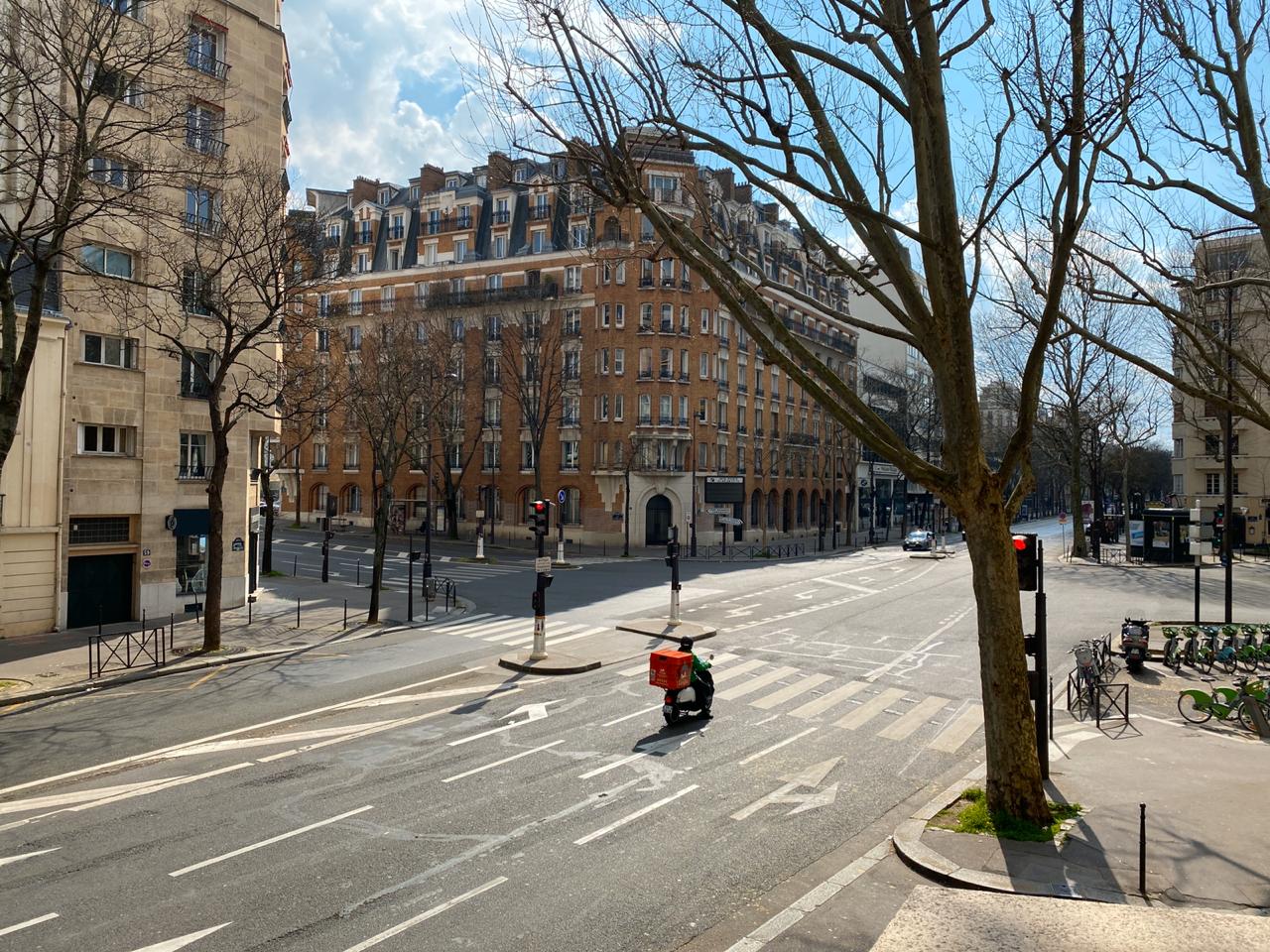 (Even Paris has been placed on a lockdown with only food and medical services allowed on the streets. Photo by Nhim Khal Reasey)
"Perfect timing is key to getting a bargain price on premium location," according to Yi Fung's directors. "BKK1 has plenty of properties with a shopfront available for lease. It's a good time to lease if you're looking in centralised districts for good locations and better terms and conditions," they suggested.
"We're anticipating a 10% to 20% drop in lease prices due to current events, new supplies of office space, demand from investors, and human capital return," Yi Fung Real Estate's statement continued, "The commercial retail sector varies from district to district but it definitely is a tenant's market with much potential to negotiate."
Janusz Drag from CBRE shares the view that there are opportunities available today to buyers keen on getting good deals. "We have seen strong offerings in Phnom Penh's prime locations like BKK1 along with great deals on the secondary market. However, the best deals are yet to come as more launches come with more sophisticated designs, more interesting concepts, and even better prices"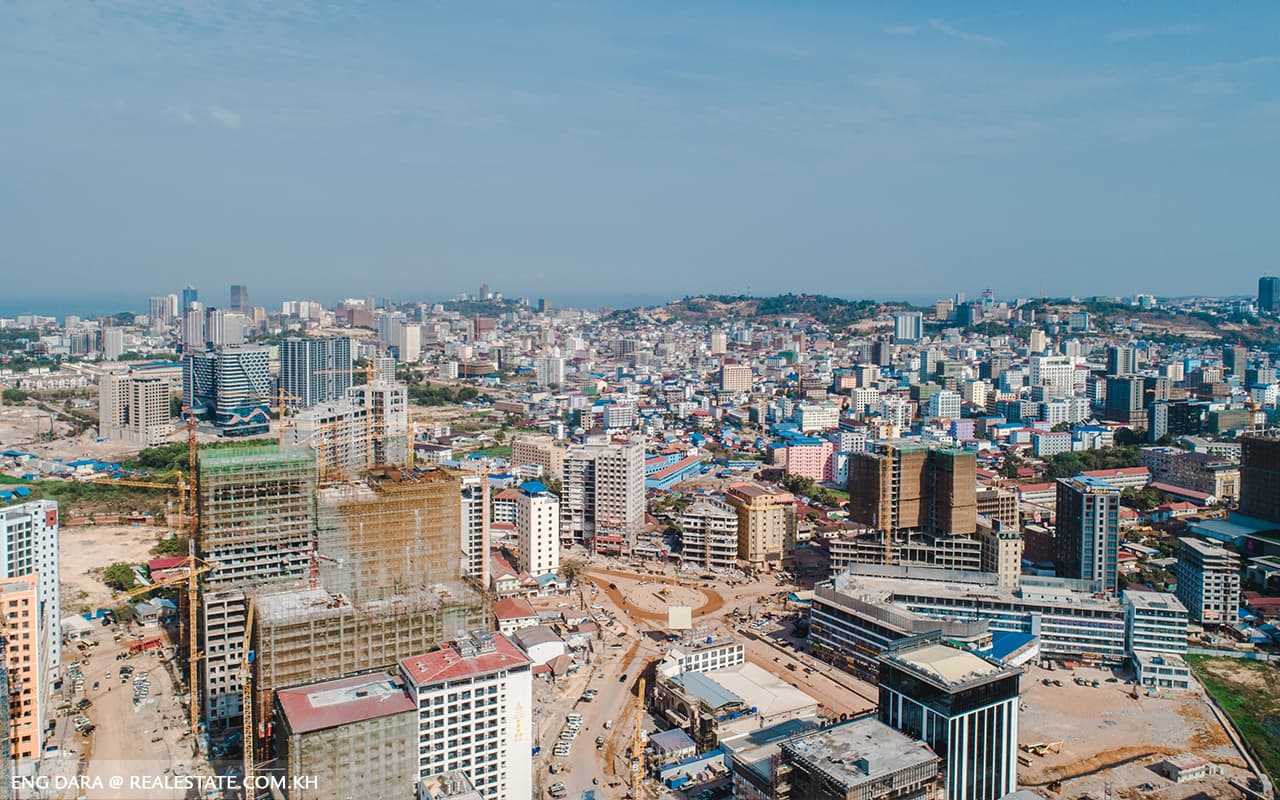 High property prices have been the elephant-in-the-room when it comes to discussions of real estate in Phnom Penh. The largely high-end market of prominent projects in the city is out-of-reach for a majority of local buyers. David Lim of Alpha Alliance believes this is unhealthy for the real estate market as a whole.
"With this coronavirus situation, it may be a good time for investors or prospecting homeowners to consider entering the market to pick up attractive bargain properties at prime locations for sale in the market" he shared.
Ny Tinat, CEO of Basac Realty, has been observing the property market and expects prices to dip in the coming weeks and months. "First, there was the ban in online gaming, then there's the EBA withdrawal. Now, we're facing the novel coronavirus" he cites as the factors that may grind prices downward - a drop in prices other experts are categorizing as a market correction.
"There are 3 areas we're paying close attention to," says Ny Tinat. "First, is the area around the new airport site in the south of Phnom Penh particularly in Kandal Stueng, Takhmao, and S'ang. Second is Street 51, a stretch of land suitable for industrial development. Lastly, there's Arey Ksat, while not completely developed, can be expected to see an increase in interest once the fear of Covid-19 dies down".
On the road to recovery
At the time of this posting, over 220,000 confirmed cases have been reported by the global health networks tracking the pandemic. However, not often talked about is the almost 85,000 people out of the 220,000 infected who have recovered from Covid-19, a 40% recovery figure.
Chinese health officials have also reported a sharp decline in new cases in China after imposing provincial lockdowns and travel restrictions within the country. In Hubei province, the ground-zero of the outbreak, authorities have reported that on March 19, 2020, there have been no new cases for the first time since imposing strict quarantines.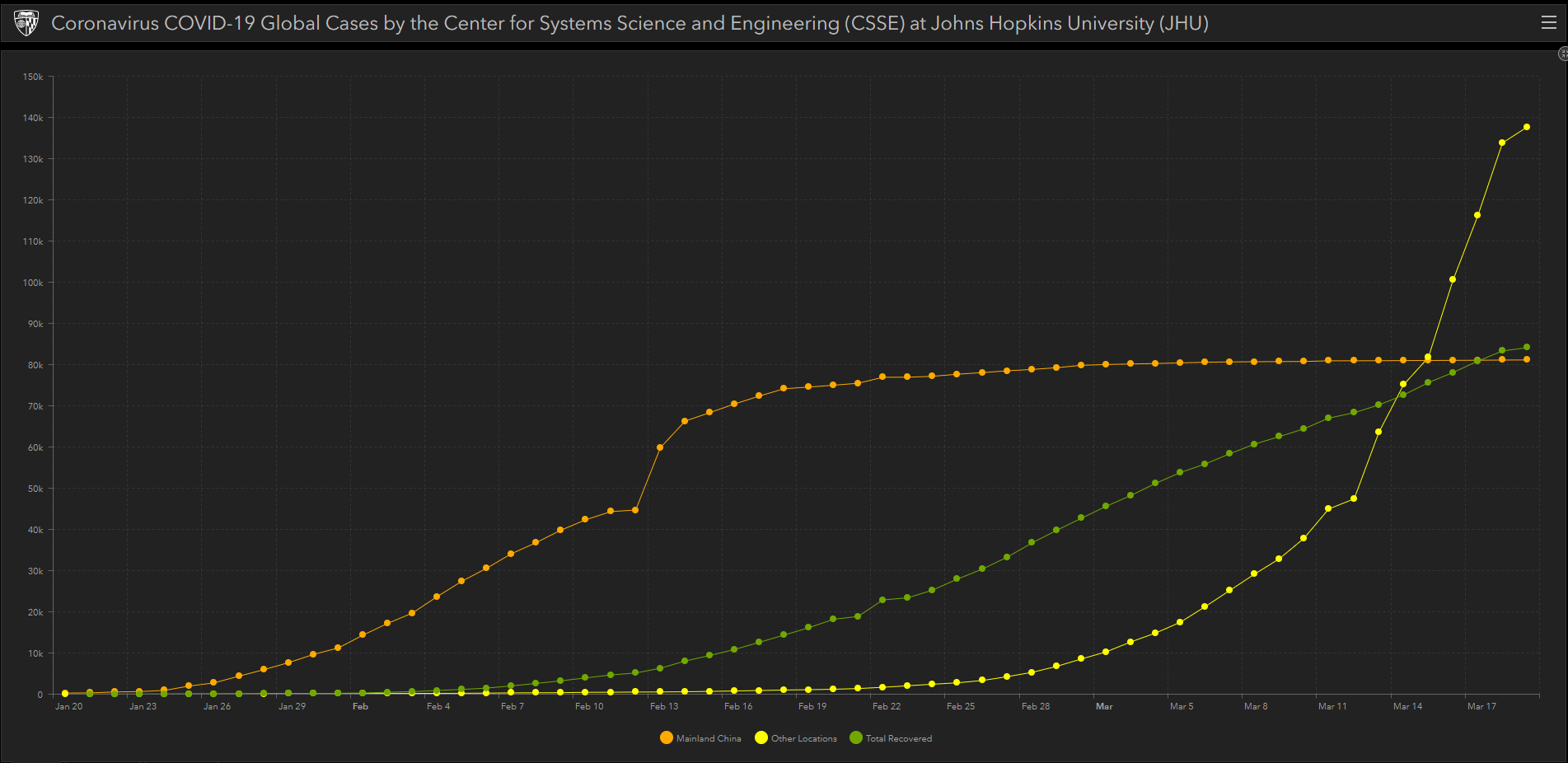 (This table shows the infection rate from China (orange), the infection rate from other countries (yellow), and recovery rates internationally (green). Data is from the John Hopkins University Center for Systems Science and Engineering - accessed March 19, 2020)
While the earliest ETA for a vaccine is still in 2021, the news of recovery has certainly been welcomed across the world. Many in the real estate sector, as a result, expect the markets to return to pre-outbreak days by Q3 2020 at the earliest while more conservative estimates expect things to bounce back by the end of Q4 2020.
"We are expecting economic activity to pick up by Q3 2020 onwards as the Covid-19 pandemic should be behind us by that point and international travel is back on the cards." according to Janusz Drag. He believes that the mid-range market would revitalize real estate activity saying, "What this period has shown us to date is that the market for mid-range and affordable projects remains pretty robust, there still seems to be good demand and we expect that to heat up as everything gets back on track following this episode." 
David Lim expects markets to resurge by Q4 2020. He is also confident that the market will recover on the back of strong demand from the mid-range sector of the market.
"Real estate market forecasts, especially for condos, are looking positive due to many reasons. First, most developers are turning their attention to the local Cambodian purchasers rather than relying on foreign buyers." according to David Lim.
According to Knight Frank, the high-end and mid-range condominium unit supply currently stands at 61% and 39%, respectively. As of Q1 and Q2 2019, data from Knight Frank suggest that 60% of new projects launched are classified to be in the mid-range. Based on this data, Knight Frank projects the gap between high-end and mid-range to narrow down to 56% and 44% by 2022/2023.
"Second, landed property prices located within the city have increased so high that it's not affordable to younger Cambodians to have a home and start a family." David Lim cites the rapid increase in land value within the city centres.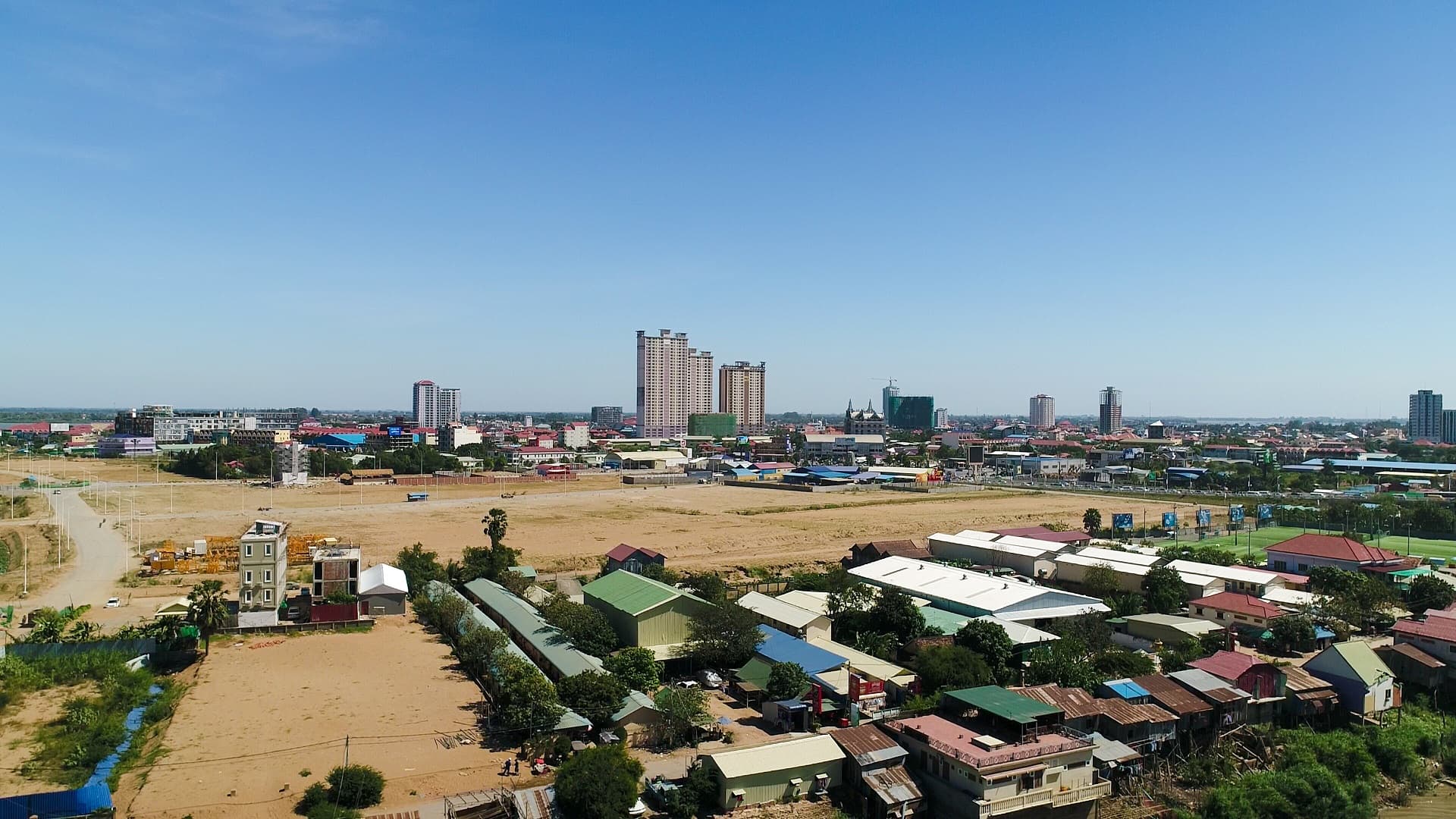 (Phnom Penh's lands have more than doubled in prices per sqm since 2010, leading to a property boom never before seen in the country. Supplied)
According to CBRE, the innermost parts (Daun Penh, Chamkarmon, and 7 Makara) of Phnom Penh's land prices have increased ~150% from 2010 to 2019 with recorded starting prices of $5,000 per sqm. Other districts (Russey Keo, Sen Sok, and Chroy Changvar) in the city have also doubled in prices since the same period with starting prices of a little over $1,000 per sqm. Toul Kork, one of the more recently developed districts, jumped in price from ~$2,000 per sqm in 2017 to ~$3,500 per sqm in 2019.
Considering these price tags and people's shifting priorities, negotiating land prices during this time may give buyers a bit more leverage.
"Third, younger generations of Cambodians prefer to stay in the city and commute daily to work due to the poor road infrastructure and bad traffic conditions during peak hours. And fourth, most developers have constructed affordable condos to cater to the high demand in this sector and assisting middle-class Cambodians by loan arrangements to assist their purchase," says David Lim.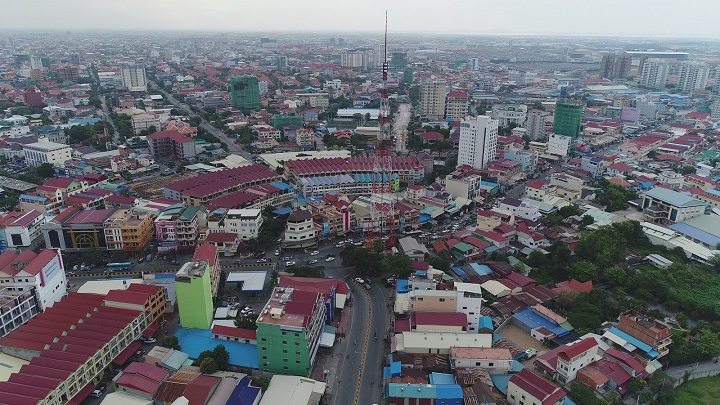 (Phnom Penh's economic activity will slow down but is expected to bounce back in the latter half of 2020. Supplied)
The real estate market will likely slowdown in the short-term, but real estate experts agree that this is neither a major nor a permanent crisis that will deter people from exploring opportunities even during a crisis. And while vaccines are still a year off, statistics show that there is an end to the pandemic. It's all a matter of how alert but not anxious, the general public will be in the coming months.
Realestate.com.kh is proud to bring back Cambodia's biggest Property & Lifestyle Market Expo which will be held on 7th and 8th August at Koh Pich Exhibition Center.
Booth sales and sponsorships for Home & Lifestyle Expo 2020 are open. 
For more information, please contact:  
Nin Kang (Khmer/Chinese)
+855 78 637 323
+855 93 552 305
nin.kang@realestate.com.kh
Tyler Stuart (English)
+855 12 599 699
+855 81 599 669
tyler.stuart@realestate.com.kh

Article by: