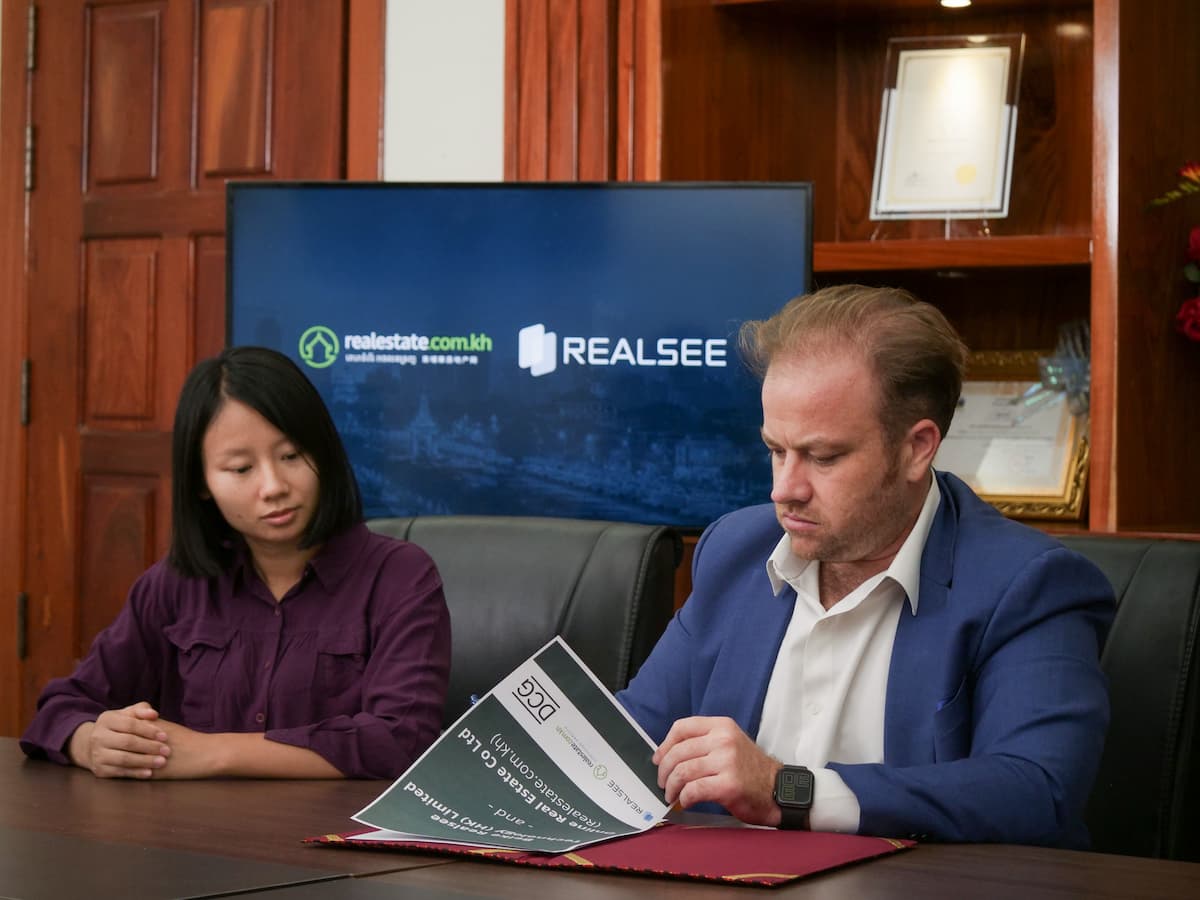 Realestate.com.kh enters into a strategic partnership with Beike Realsee to bring cutting edge technology to Cambodia's property sector

Phnom Penh, Cambodia - Australian-based Digital Classifieds Group (DCG), the company behind Cambodia's leading real estate platform Realestate.com.kh, has entered into a strategic partnership with one of the world's largest property technology companies, BEIKE·REALSEE.
DCG is a rapidly growing digital marketplace business with operations in Cambodia, Laos, Papua New Guinea, and Fiji, while BEIKE·REALSEE Inc is a global property technology pioneer.
The new collaboration with BEIKE·REALSEE will commence with technology sharing and expand over time to include other aspects of the property ownership journey such as marketing and sales.
The first product launched in collaboration with BEIKE·REALSEE is the company's Virtual Tour technology developed by the firm's Realsee division. Realsee's Virtual Tour product facilitates high-quality, low-cost virtual tours for the benefit of property developers, agents, and most importantly, property seekers.
BEIKE·REALSEE's self-developed Galois Laser VR Device has already won the Red Dot Design Award for its outstanding performance and superb product design. The three-dimensional rendering, scale, and room details allow online VR viewings that are comparable to real-world viewings.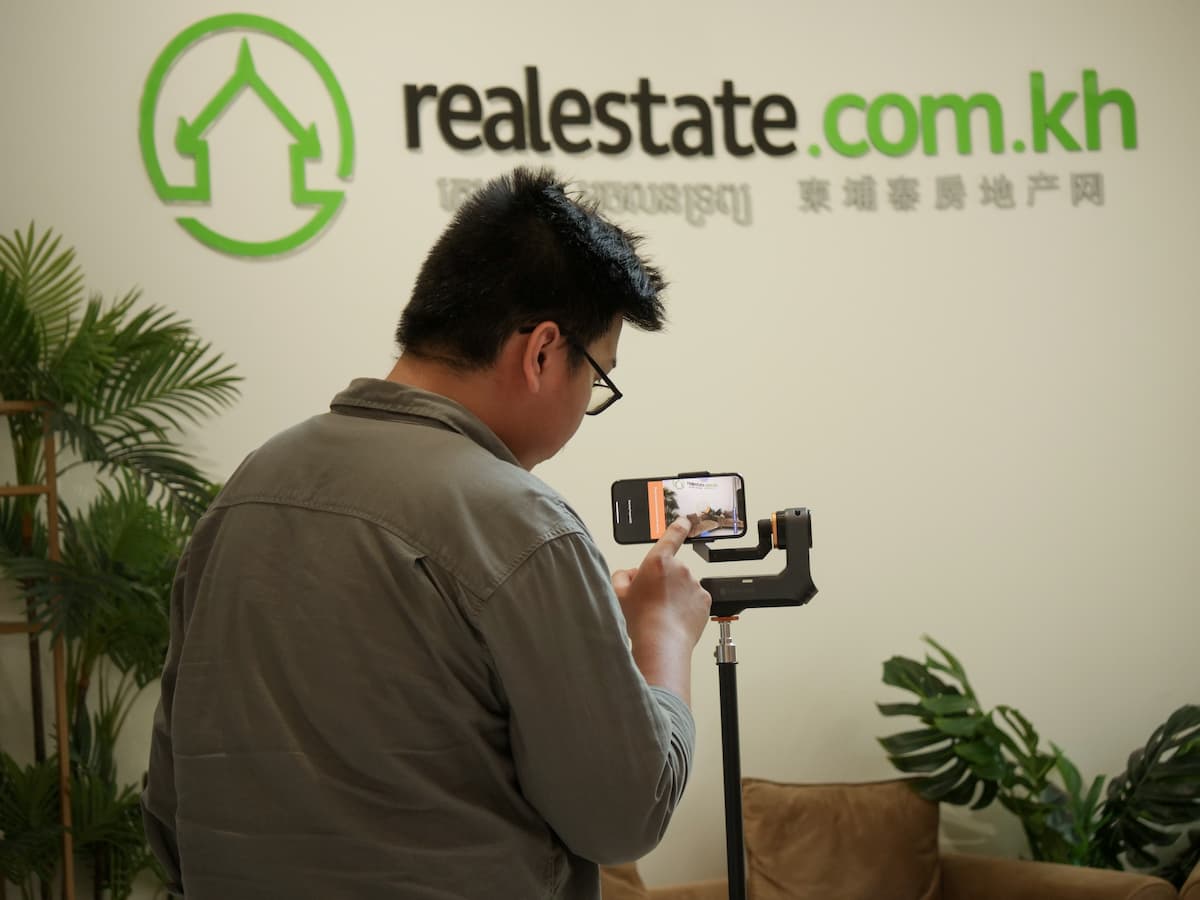 Tom O'Sullivan, CEO of Realestate.com.kh, said the company is excited to add to their range of cutting-edge technology and continue working with market leaders within South East Asia.
"Realestate.com.kh and Beike have the vision to transform the property ownership experience leveraging technology, and BEIKE·REALSEE are the clear global leaders in this endeavour. This world-first partnership will bring tangible improvements for property seekers on the Realestate.com.kh platform, ultimately bringing huge benefits to our real estate agent and property developer customers. It will also help Beike better understand the Cambodian market and allow Realestate.com.kh to gain valuable experience from a global PropTech leader. We are very much looking forward to working together."
"Realestate.com.kh is at the forefront of adopting technology and using virtual reality for marketing; Realsee's virtual site visits will bring our user experience to the next level. Given the pandemic, customers often feel safer viewing properties remotely, the VR showcases allow us to work effectively with local and international clients whilst still delivering ultra-immersive property viewings," said Tom O'Sullivan.
Brett Hartley from BEIKE·REALSEE division noted "The partnership represents a unique opportunity to accelerate the digitisation of real estate services in emerging markets by tapping into DCG's near unmatched reach across the Asia-Pacific." Adding that "Placing technology and transparency at the core of property transactions and is fundamental to both companies' business models. We are excited to see this partnership develop."
The strategic MOU further strengthens Realestate.com.kh's market-leading position with the company also signing a Memorandum of Understanding with market-leading tech-enabled real estate brokerage the FazWaz Group for the Cambodian property market in November 2020.
About Digital Classifieds Group (DCG)
DCG owns a portfolio of South East Asia and the Pacific's leading and fastest growing online marketplaces. Since its founding in 2013, Digital Classifieds Group has built the dominant real estate and general marketplaces businesses in Cambodia, Laos, Papua New Guinea and Fiji.
DCG has attracted investment from a range of equity partners, including Mekong-based Belt Road Capital.
For more information, please visit DCG's official site: http://digitalclassifiedsgroup.com
About Realestate.com.kh
Established in 2009 by Cambodian National Moek Chenda, Realestate.com.kh has grown to be the leading real estate platform and marketing company in Cambodia, working with the nation's leading real estate agencies, developers and lenders. In 2015, Australian-based DCG partnered with Moek to develop the business rapidly.
The platform, available in Khmer, English, Chinese, French and Thai languages, has over 30,000 properties for sale and rent, and tens of thousands of property hunters visiting the website and app each month.
For more information please visit their official site: http://realestate.com.kh
About BEIKE·REALSEE
KE Holdings Inc. is a leading integrated online and offline platform for housing transactions and services. The Company is a pioneer in building the industry infrastructure and standards in China to reinvent how service providers and housing customers efficiently navigate and consummate housing transactions, ranging from existing and new home sales, home rentals, to home renovation, real estate financial solutions, and other services. The Company owns and operates Lianjia, China's leading real estate brokerage brand and an integral part of its Beike platform.
With 20 years of operating experience through Lianjia since its inception in 2001, the Company believes the success and proven track record of Lianjia pave the way for it to build the industry infrastructure and standards and drive the rapid and sustainable growth of Beike.