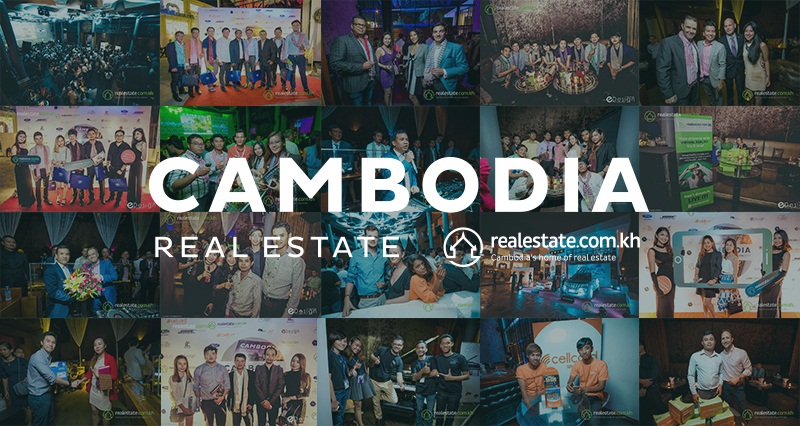 You have our deepest gratitude for supporting the launch party of the second edition of the Cambodia Real Estate Magazine on the 22nd of October at EPIC club of Phnom Penh!
The Event & Magazine by the Numbers:
The Cambodia Real Estate magazine party was a roaring success which was experienced by over 650 guests from over 274 leading local and international companies. Including 51 real estate agencies, 37 property developers, 21 banks and finance companies, 16 news and media platforms, 60 architect, construction and related businesses, 7 law firms, and 14 chambers, embassy and ministry related bodies!
Making up the huge crowd were 112 General and Senior Managers, 30 CEO's, 33 Directors, 126 real estate agents, 23 founders, 345 general employees, and 2 excellencies - including our esteemed Guest of Honour: H.E. Mr. Mey Vann, Director General of Financial Industry at the Ministry of Economy and Finance.
The party was made possible by 8 very supportive sponsors: Imperial Crown, Ford, The Piano Shop, Cellcard, Kilat Events, E-Design Photography, Image Printing and, our lucky draw sponsor, BOSE.
We are extremely proud to have increased our print run for the October edition of the magazine to over 15,000 copies, which are available FOR FREE at over 800 highly targeted and relevant pick up points countrywide. Pickup points include leading developer showrooms, real estate agencies, business lounges, business centers, chambers of commerce, embassies, cafes, restaurants and more! Online distribution of the magazine - through our website, email database and social media platforms - reaches over 100,000+ local and international readers.
The Event in pictures: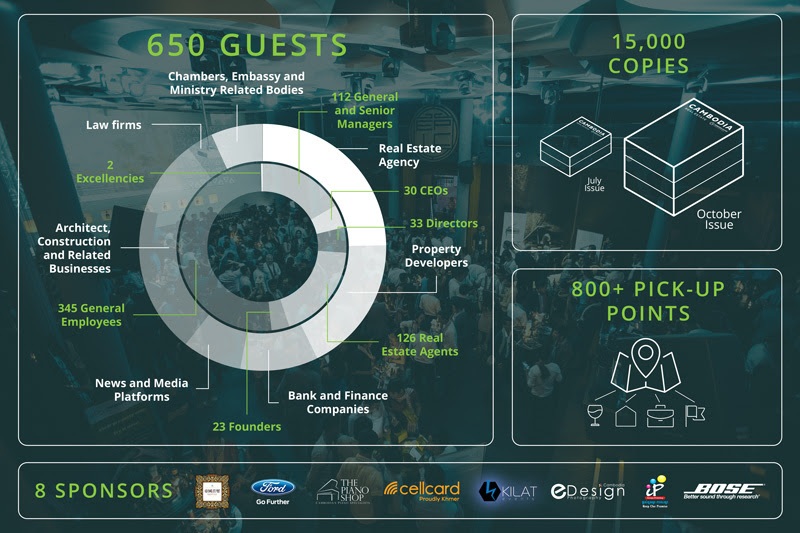 Cambodia Real Estate Volume III – Secure your spot before it's too late!
We are excited to announce that the third edition of The Cambodia Real Estate Magazine is due for release in January 2017. The content for the next magazine is already progressing rapidly and our existing advertising partners are continuing their support for Issue 3.
If you would like to advertise in Issue 3 we strongly recommend booking your spot now as we already have limited availability for ad and advertorial space. Please call or email Jonathan Baxter at jonathan.baxter@realestate.com.kh or on +855 (0) 10 561 502
Once again, thank you everyone for the support! And we look forward to hosting you all at the next Realestate.com.kh party in January 2017 - sure to be another event not to be missed...
Event sponsorship opportunities for the next party in January 2017 are also available - but likewise filling up fast. If you are interested to sponsor our next event and promote your brand in front of the elite of the Cambodian real estate industry please call or email Jonathan Baxter at jonathan.baxter@realestate.com.kh or on +855 (0) 10 561 502