The Cambodia Real Estate Survey is an annual initiative that realestate.com.kh uses to create valuable reports and insights on the local property market. 
Once the responses are collected the analyst at relaestate.com.kh publishes the results in an annual report that is available for free across its platforms so buyers, renters, agents, developers, and the industry, in general, can continue to make informed decisions when buying, renting or selling property.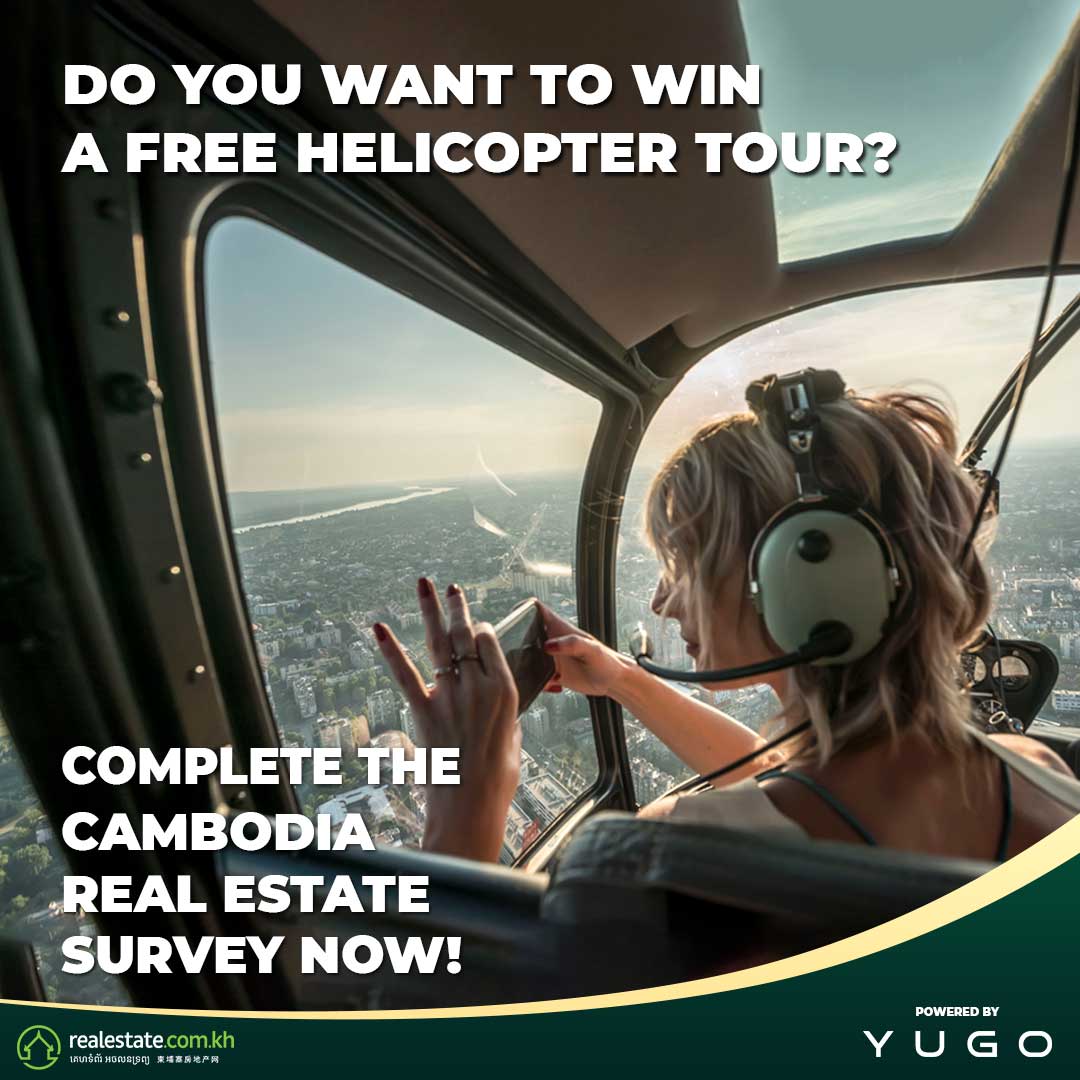 Your answers go a long way in helping improve the Cambodian real estate market. Rest assured that your answers will be kept confidential and anonymous in our final report.
If you would like to receive a copy of the final report and go in the lucky draw to win the exclusive helicopter tour of Phnom Penh, make sure you add your contact details at the end of the survey. This survey is brought to you by Realestate.com.kh & Yugo Private Aviation