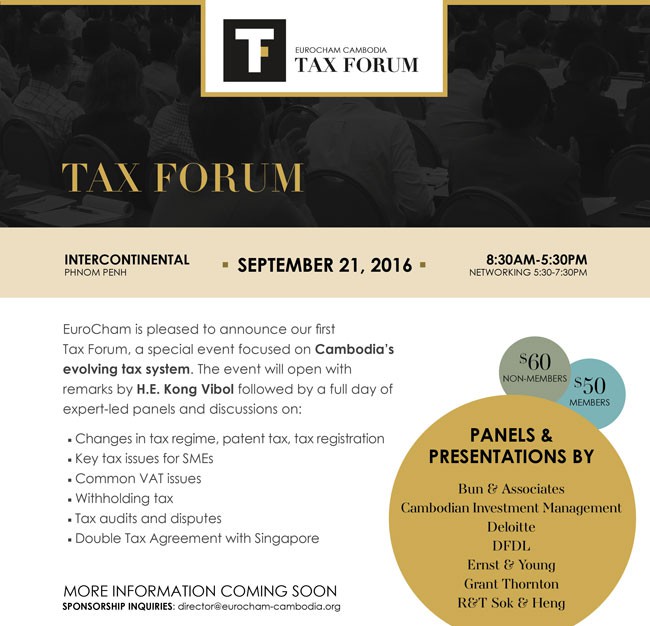 EuroCham is pleased to announce their first Cambodia Tax Forum, a special event focused on Cambodia's evolving tax system.
And Realestate.com.kh is proud to be the official "Online Media Partner" for this year's Cambodia tax forum event.
The event will open with remarks by H.E. Kong Vibol followed by a full day of expert-led panels.
Discussions will include:
Changes in tax regime, patent tax, tax registration
Key tax issues for SMEs
Common VAT issues
Withholding tax
Tax audits and disputes
Double Tax Agreement with Singapore
The panels & presentations will be led by experts from:
Bun & Associates
Cambodian Investment Management
Deloitte
DFDL
Ernst & Young
Grant Thornton
R&T Sok & Heng
  Sponsorship packages are available.
Cost:
Members: 50 USD, non-members: 60 USD (paid at the event)