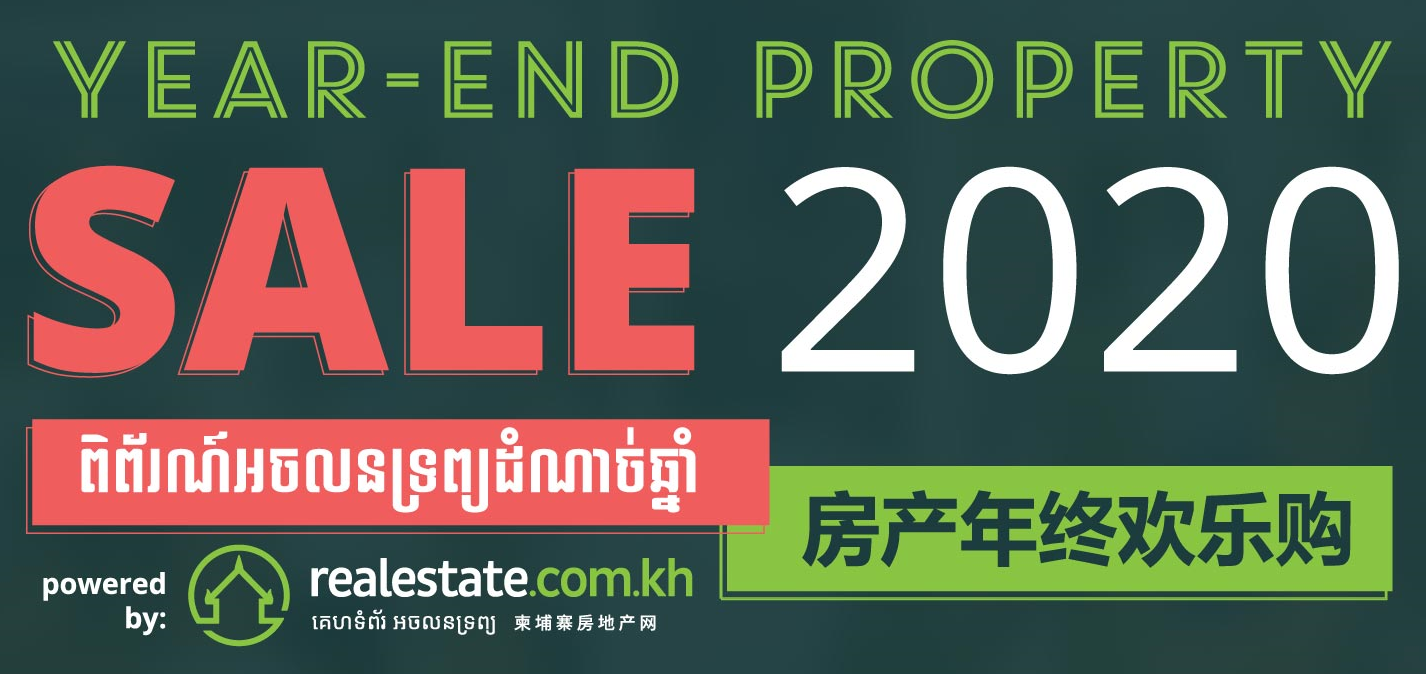 Realestate.com.kh is announcing the OFFICIAL POSTPONEMENT of the Year-End Property Sale 2020 on Nov 27-28 at the Premier Center Sen Sok due to new COVID-19 cases in Cambodia.
REAKH's events are often attended by thousands of attendees and over a hundred exhibitors all in one location. These events have set new sales records for partners and afforded attendees exclusive and great value deals. The Year-End Property Sale 2020 was set to be no different as it was designed to connect buyers, agents, sellers, and developers once again after an economically tough year.
But such a goal cannot be pursued if it compromises public health and the personal well-being of attendees, exhibitors, and staff. The decision was not easy for REAKH but after much deliberation and consultation with various parties, Realestate.com.kh decided that it would be in the best interest of everyone involved to postpone to the summer of 2020.
ONLINE PROPERTY SALE 2020 still on Nov 27
The Year-End Property Sale 2020 originally had 2 components: the offline event in Sen Sok, and the online property sale. Despite the physical event being canceled, the online event will still be going live on November 27, 2020.
Online Year-End Property Sale 2020 Registration
The Online Year-End Property Sale 2020 will feature a collection of Cambodia's top developers offering their projects at significantly discounted prices. Registered users can secure these discounted prices by reserving them starting on November 27.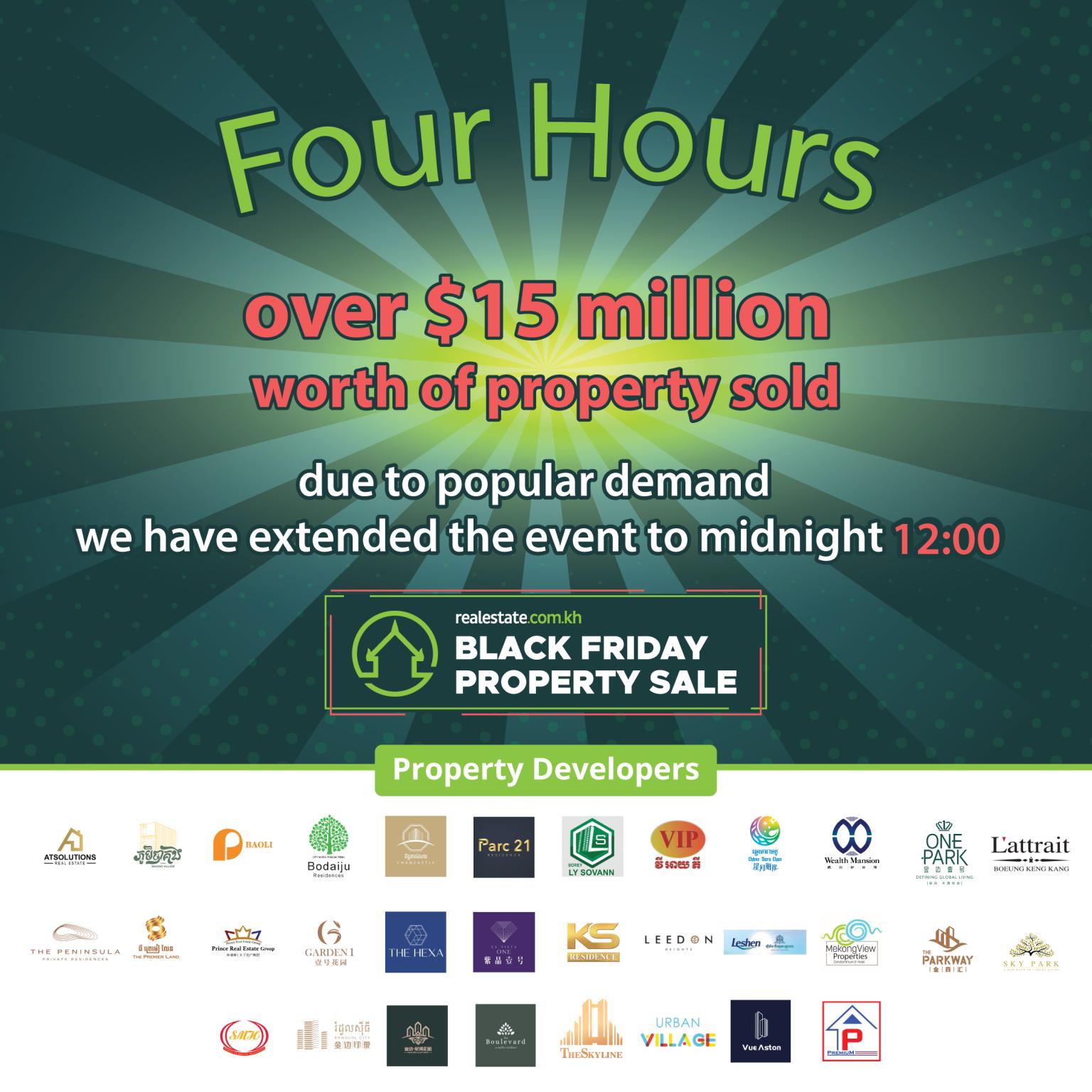 Earlier in 2020, Realestate.com.kh organized the Black Friday Property Sale. The online event, the first of its kind in Cambodia, sold over $15,000,000 is property within 4 hours. As the event in June 2020 was about to draw to a close, both registered users and developers asked for an extension - something they will be getting this November 27.
If you're not registered for the Online Year-End Property Sale 2020, sign-up now!