A recent study has found that the hotel service quality in Cambodia is improving due to rising competition and the industry's readiness to compete regionally.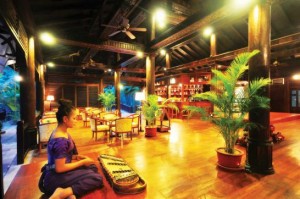 A recent report by the Bunna Realty Group shows that as of the third quarter of 2015, there are 317 hotels with 15,000 rooms in Phnom Penh, and 417 hotels with 17,000 rooms in Siem Reap; 133 hotels with 4,000 rooms in Sihanoukville, and 45 hotels with 1,600 rooms in Battambang. The same study also identified that within Siem Reap, Phnom Penh and Sihanoukville, only 892 hotels could be deemed to have at least a two-star ranking. In addition to the breakdown of the sector, the study also looked at hotel occupancy rates. Of the hotels surveyed in Phnom Penh from January to November of this year, occupancy reached 68 per cent; while it was 66 per cent in Siem Reap, 74 per cent in Sihanoukville, and 75 per cent in Battambang. The study also looked at the hotel's ranking compared to price. Two-star hotels offered rooms ranging from $21 to $60, whereas 3-star hotels cost from $60 to $200 for a room. 5-star hotels saw the greatest range of prices at $150 to $2000 per night, based on the room type, size and amenities included. Hen Socheat, Bunna Realty Group director announced that private online bookings cost more than bookings made through travel agencies.
"The rate of hotel occupancy via online booking is about 71 per cent on average," he said.
He added that the improvement in services seen in the growth of the hospitality sector came from better coordination between the Ministry of Tourism and private sector training programmes. However, the study concluded that during the peak months from December to February every year, hotels reach near full occupancy especially in Siem Reap when bookings rise to 100 per cent. Socheat said that this signifies the need for hotel expansion. However, Ho Vandy, an adviser to the Cambodian Chamber of Commerce, said these statistics are not credible due to the fact that the study was undertaken via an online survey, and did not consult with private hospitality companies that work directly with clients and their partners. Socheat admitted that the statistics in this study could have been skewed. Based on the Ministry of Tourism's statistics from 2013 to 2014, Vandy explained that in Phnom Penh there were a total of 7,807 rooms across 170 hotels, and 477 guesthouses adding an additional 6,614 rooms. "Meanwhile, in Siem Reap, there were only 175 hotels but they had a total of 11,620 rooms, with an additional 3,927 rooms from 254 guesthouses," he said. Government data also showed that there were only 54 hotels in Sihanoukville, totalling 2,697 rooms with an additional 2,734 rooms from 187 registered guesthouses. For Battambang, the government study yielded 32 hotels with 1,620 rooms. From this comparison, the number of hotels in Phnom Penh, Siem Reap and Sihanouk province have more than doubled, while those in Battambang province has also seen a notable increase, all within one year. Nevertheless, both statistics show that the hotel industry is growing.
Siv Meng, Phnom Penh Post, Post Property.