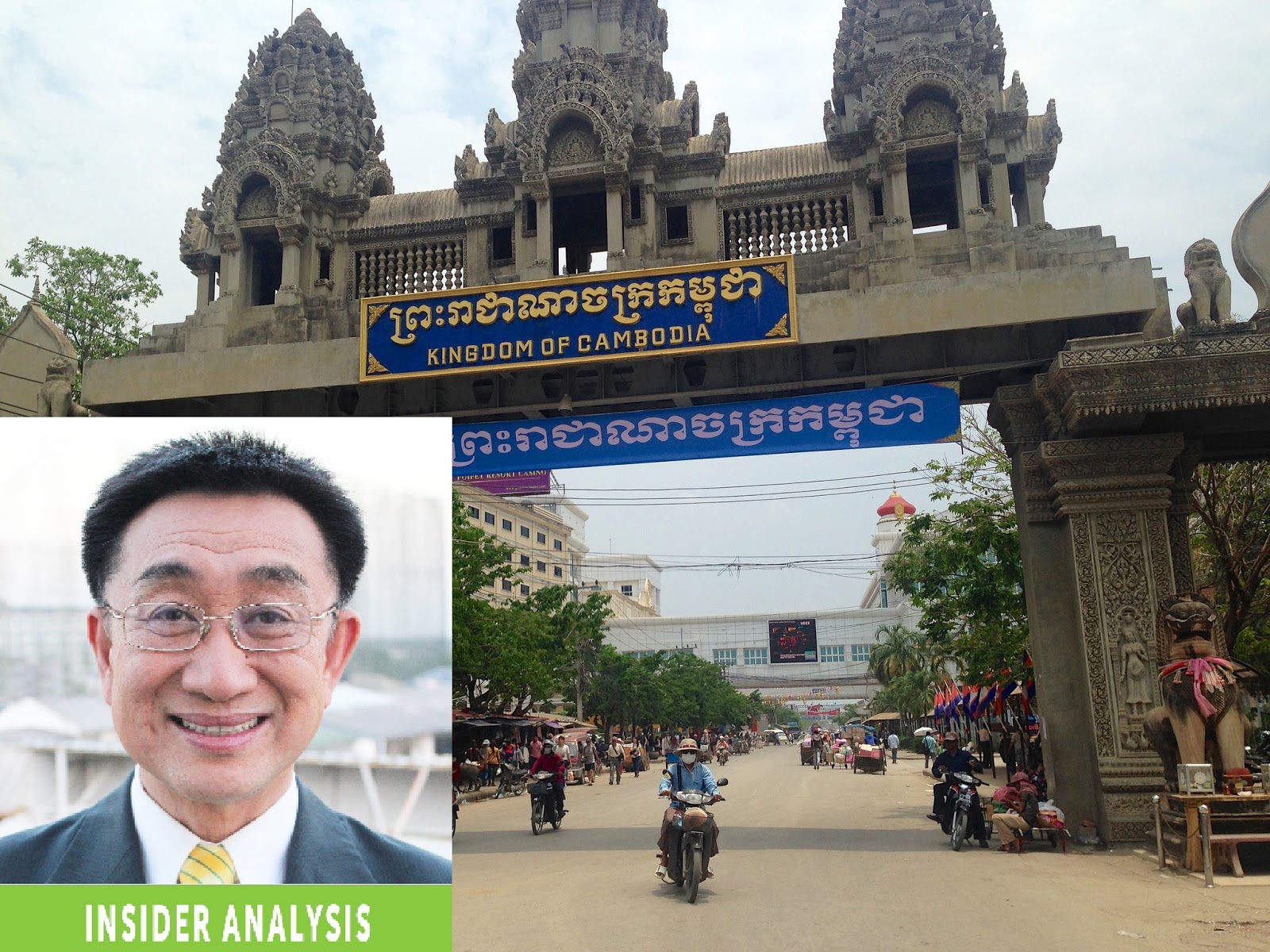 Cambodia is experiencing a miraculous period of growth. Real estate is growing but the sector is still far from a mature market. 
Thailand, on the other hand, is a powerhouse market in Southeast Asia. Real estate there is considered more stable. The number of new projects and developments is, of course, greater. 
For the moment, investors still see Cambodia as a high risk, high reward location. Growth is faster than in Thailand, and the price for entry is comparatively low. But how else are these markets different?
Realestate.com.kh met with Dr. Sopon Pornchokchai, president of Fiabci-Thai and a council member of the Asean Real Estate Network Alliance. He also runs an Agency for Real Estate Affairs based in Thailand.

What similar points and differences do you see between real estate markets in Thailand and Cambodia? Is Cambodia following where Thailand was in the past?
In 2009, I conducted a survey in Phnom Penh. I found that shophouses for sale in Phnom Penh made up most of the housing market, which is similar to Thailand in 1982. 
In 2015, I conducted another survey and found that condominiums for sale in Phnom Penh accounted for a third of the market in Phnom Penh. In Bangkok, they make up half of the market. 
Nowadays, condos could be around 50% of the formal housing markets in Cambodia. In Bangkok, I suspect they make up around 60%. Cambodia is growing more similar to Bangkok, but more infrastructure is needed.
What are the strengths and weakness of the real estate market in Cambodia?

The major strength is that the economy of Cambodia is getting better over time.  Affordability levels are higher than in the past. Cambodia also attracts a lot of investment, particularly from China. 
Indeed, Chinese developers may dominate the market, and this could threaten affordability in the long run. 
What do you think the Cambodia market will look like five to ten years down the road?
Cambodia and many countries in Asean depend on the heavy investment from China. If trade tensions between the US and China continue, Cambodia could see negative effects. However,  if China remains strong Cambodia will continue to grow. On the brighter side, the tourism industry is seeing huge growth. More direct flights are coming here and we can expect more jobs in that industry.
Could you tell us how the real estate market in Thailand is doing? 

The market in Thailand is still in a period of growth. There is a bit of uncertainty because of the political situation. Tourism is one of the strongest sectors there. Foreign buyers are also a large part of the market and account for around 20% of demand.
Shopping centres and hotels are growing quickly. Industrial properties are also growing in the Eastern Economic Corridor. 
The residential property still dominates the market, representing 70%. Currently, there are over 450,000 housing units on the market worth a total of US$41 billion. Keep in mind, the average house price in Bangkok is $137,000.
How do you see the Thai real estate market shifting in years to come?
In terms of housing supply, I expect 3% could be an average growth per year. In terms of value, on the other hand, we could see 5% growth per year or even 6% ROI for owner-occupied condos. Returns on low-rise buildings could be as low as 2%, however. 
For commercial and industrial properties, I suspect the area near the border with Cambodia will be a hotbed of growth over the next decade.
For more interviews and articles, check our news section every day. You can also sign up for our newsletter to get news right to your inbox.