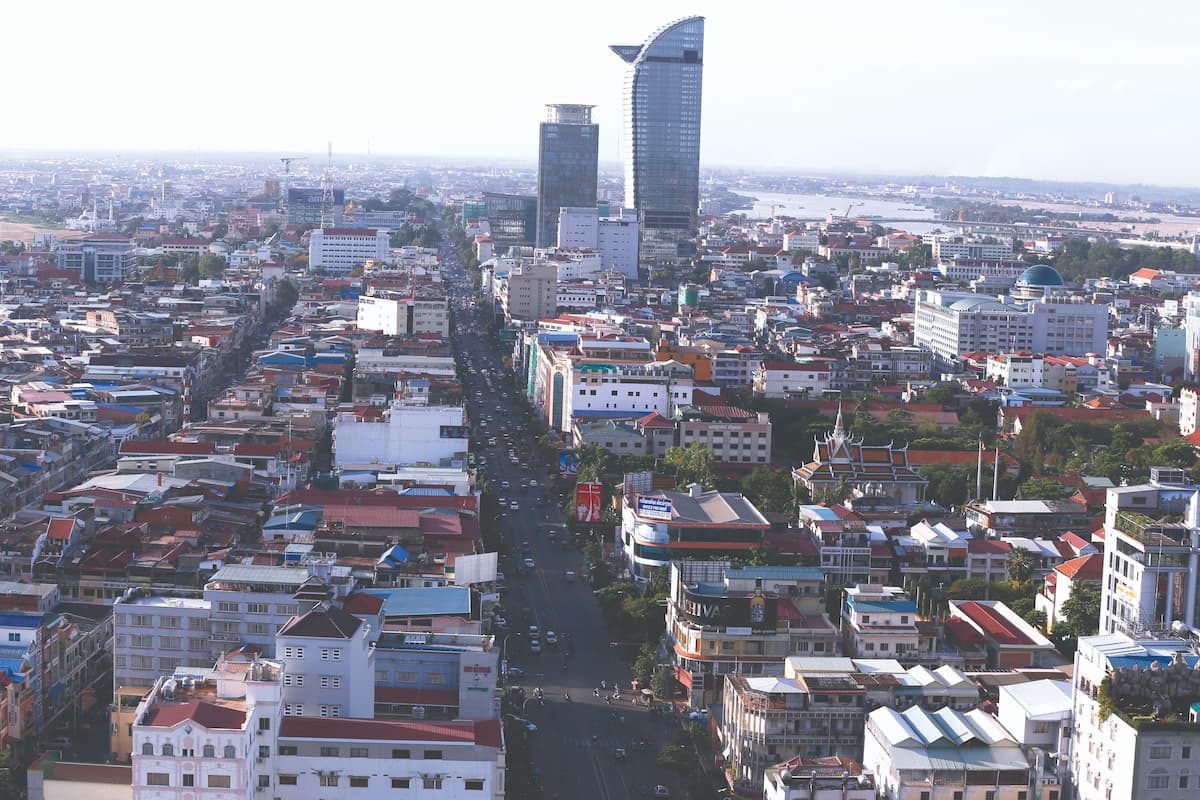 Phnom Penh may see a slowdown in property market activity as inter-district travel becomes more restricted. Supplied
The Cambodian property sector is facing a new round of challenges with the introduction of stricter lockdown measures last Khmer New Year. This time, however, Phnom Penh is at the center of the new quarantine measures leading many businesses, particularly real estate agencies & developers to adapt once again.
CBRE Cambodia, a leading real estate consultancy firm, released its Q1 2021 Market Report before the Khmer New Year. According to their latest assessment, the condominium sales market saw respite from the few consecutive quarters with the high-end seeing an uplift of 4.8%, the affordable market seeing an uptick of 3.5%, while the mid-range saw a slight downward movement of 0.4%.
The uptick in average sale prices in Q1 2021, particularly in the high-end, is an interesting trend as it is in contrast with how the property market reacted to the comparatively less severe November 28 incident. Though it is worth noting that Cambodia started 2021 with high hopes; such as the positive economic forecast from the National Bank of Cambodia (NBC) sometime back in January 2021.
The CBRE report additionally noted only 12 out of the 19 expected condominium completions were delivered from the 2020 pipeline. The delays in construction can largely be attributed to supply chain disruptions across the globe.
In terms of rental rates, CBRE's report observed a positive movement over the first quarter of 2021. The high-end saw an increase of 1.3% and the mid-range saw a 1.7 increase. The affordable market, however, boasted 3.5% quarter-on-quarter growth likely caused by the market's shift towards the segment.
CBRE's report notes that while these are positive signs, there is still a long way to go to make up for the decreases in both sale and rental prices witnessed over the course of 2020. As a comparison, the high-end rental rate at the end of the relatively well-performing Q1 2021 is still 9.4% below its value from Q1 2020.
The property market's recovery is directly tied with the confidence of buyers to go out and spend. While it is still early to determine how much the lockdown will affect condominium sales and rental trends further into 2021, we can expect the market to slow down due to intercity travel restrictions and the added red tape required to travel between areas.