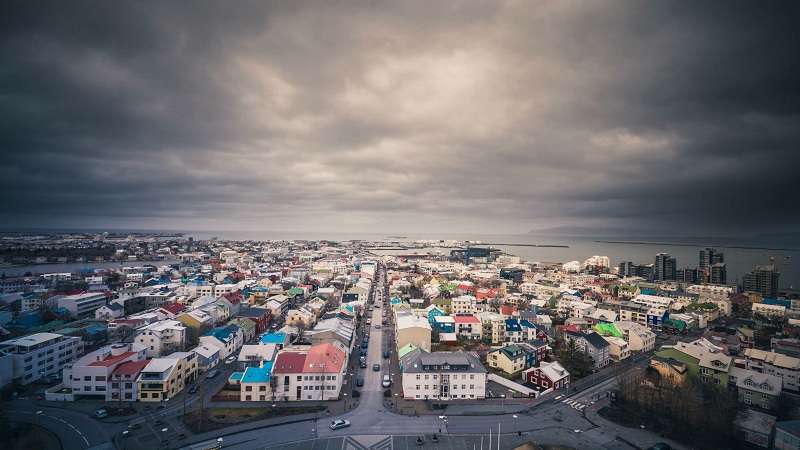 As the national elections approach in mid 2018, the real estate industry expects a significant slowdown will soon begin.
However, the brunt of this downturn appears likely to fall on the foreign investment market - most specifically the high-end condo market.
Bretton Sciaroni, Senior Partner at Sciaroni & Associates recalls "the 2008 election as the most noteworthy."
"By the time the election was over and a new government formed, the international financial crisis had reached Cambodia and the real estate and construction sector essentially crashed, and in my opinion took years to recover," says Sciaroni.
"Gold Tower 42 remains as a reminder of this period, and what happens when over-leveraged foreign investors meet periods of turbulence in Cambodia," concludes Sciaroni.
"However," adds Sciaroni, "the recent boom in property development projects indicates a robust recovery is underway."
Seemingly, the market has not suffered as drastically as in 2008 in elections since.
"In 2013, property sales stalled for a three month period preceding the election and picked up within just a couple of months of the CPP forming government," recounts David Murphy, Managing Director at Independent Property Services (IPS) Cambodia.
"The political climate creates more uncertainty in the market which reduces investor confidence during that time. We saw this being reflected by lower sale numbers during the previous election campaign," says Desmond Yap, General Manager of Yong Yap Properties.
But, adds Yap, "those who understand the market well, still can capitalize on the situation."
Saraboth Lee, Managing Director at Maxem Property, suggests that "property buyers and sellers generally take stock of their financial situation about 6 months before the start of elections and pause their transactions until they feel a sense of stability again."  
2018, however, presents a "perfect storm" of types in the condo market, as a significant oversupply of units are scheduled to come online in line with the election period.
"What's different from the last election cycle in 2013 is that the local market supply of condos will reach unseen levels in the next few years," says Lee.
Murphy agrees and believes, "prices across the condo market will drop."
"This is because it is predominantly foreign developers funding the condo projects and foreigners buying the end product. Investors will take a wait and see approach," notes Joe Phelan, Head of Personal Financial Services at Hong Leong Bank.
But inner city renters look set to benefit.
"Six months prior to the 2013 election - while sales inquires nearly dried up completely -  the rental market remained buoyant throughout," says Bobby Peoples, Country Manager at Home Connect (Cambodia) Ltd.
The combination of an oversupply of condos, in combination with the 2018 election transaction slowdown, will feed into a price drop in the prime rentals market, says Lee.
In agreeance, Murphy notes that "the rental market broadly will remain strong as clients hold off on their purchasing decision until the election result is known."
The domestic market, focussed on land and landed properties, however, is likely to show a lesser downturn.
"I don't see there being too many issues with landed properties in Cambodia," says Joe Phelan, Head of Personal Financial Services at Hong Leong Bank.
"Although there was a slowdown in landed property transactions for a few months prior and post election in 2013, property prices still managed to stay relatively stable," says Phelan.
"Cambodians going about small to medium property purchases will likely continue throughout the election period," continues Phelan.
Sciaroni believes that "over the years, as Cambodians have gained greater confidence in the electoral process, the influence of the election period on domestic property transactions has been shorter and shorter."
Home lending, an industry predominantly focussed on the Khmer market, will weaken somewhat.
"As real estate activity decreases the home loan market by definition will contract for the short term," predicts Peoples.   
Yet, Phelan notes this slowdown in lending was primarily in relation to the high end property market "for about 3 months before the 2013 election and about another 2 months after."
"In relation to standard properties inside Boreys and more affordable property purchases generally, however," continues Phelan, "I didn't see too much of a slowdown at all - with these type of home loan applications continuing to flow as normal."
"Overall, in terms of volume of loans, there was only about a 30% slowdown during this 5 month period, mainly because people were just waiting to see if anything major was going to happen - which it didn't," says Phelan.
"To maintain international investor confidence through election periods, the government can offset some of the anxiety in the market by improving infrastructure and easing some of the strains of rapid growth, things like reducing traffic gridlock and providing a more stable energy supply," recommends Lee.
By James Whitehead, director of content @ Realestate.com.kh This story was a co-production of the Khmer Times & Realestate.com.kh "Property" Liftout. The section is available every Wednesday in the Khmer Times newspaper, with 10,000 copies distributed across Cambodia every day. Contact us today for advertising opportunities in the Khmer Times/Realestate.com.kh Property liftout. 
Find latest real estate news on Realestate.com.kh