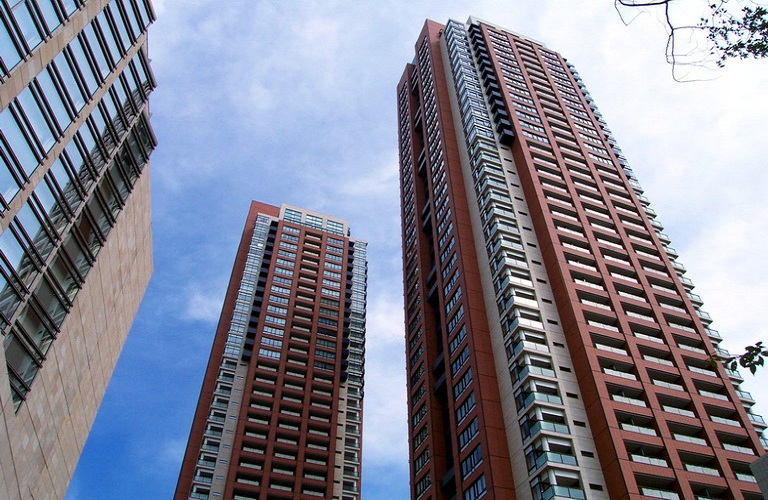 Cambodia real estate speculators recall the market of 2008–10 in which Phnom Penh property prices fell around 40% across the board, not fully recovering until as late as 2014. Domestic confidence in the market plummeted during this period, and this dropoff in demand was significantly accentuated by a global economic crash. The period saw large declines in FDI flows into the nation and its property market. 
Warning signs are appearing in the current condo market of Phnom Penh that show some similarities to this last property market crash.
The current state of the market is suggesting that condo Investors now need to consider longer term investment if they want high returns - as opposed to cashing in quick for short term gains.
In 2016 we can see a new developments market (particularly condo) predominantly targeting the foreign investment market, with prices so high as to block all but a small fraction of local buyers entry into the market. The predicted supply increases seem likely to outstrip the markets current ability to absorb, meaning proposed rental yields are unlikely after the bulk of new units come online between 2018-2020. Investment returns on resale are also in question alongside new supply rates, and plateauing land prices in central Phnom Penh where the majority of condos are being built.
A condo oversupply red flag for investors exists when unit sales prices are growing faster than the money flows and returns on investment that underpin those units' values. This uncertainty around secondary markets for the large new supply of condos set for release is worrying some investors.
Many condo developments are offering a guaranteed rental return for a period of time. The lower end of these returns represents 6-7% per year, and some are as high as 20%. These returns are generally guaranteed for 3 years by the developer - meaning, regardless of whether or not the property is rented, the developer is obliged to pay the returns to the buyer.
When the guaranteed rental yields for the incoming glut of condos expire, owners might decide to sell, having found that tenants are in-fact unavailable given the huge supply at the time available in the market. This lack of rental income could lead to buyers forfeiting mortgage repayments with no option but to sell the units.
The concern is that if too many of these guaranteed rental periods expire in the same period of time, as they appear they will given that the majority of units will be released into the market between 2018-2020, this could result in a fall in condo prices as the market is flooded with resales.  
Given that foreigners make up the vast majority of high end rental yields, the dramatic increase in condo supply over the next 2-4 years is supported by an underlying belief that a secondary market will continue to grow to supplement demand.
The belief is that more foreigners with means to rent or buy prime condo properties will move to the capital city to live and work.
Yet, population statistics do not appear to be supporting this prediction. While the number of expats currently in Cambodia is widely quotes at a total of 80,000, the Ministry of Labour recorded that only 35,000 applied for work permits in 2015, and just 25,000 of these permits were granted.  
The other way that the resales and rentals market could increase is through domestic means for condo investment increasing, however, this too appears to be limited. Domestic demand is also a key element of a successful condominium project for any developer in Cambodia, due to foreign ownership of an individual building (strata law) being restricted by law to 70%. This means 30% must be sold to local Cambodians.
Despite significant population growth, the World Bank citing 4% year on year in Cambodia, local buyers still lack the means to buy into the condo market for the largest part. Most local buyers are struggling to satisfy deposit and payment requirements for mid to high end condo units, which represents that largest portion of incoming supply.
In 2014, a Park Café consumer survey among Phnom Penh's active professional population showed that only 1% of this class earned between $2,001 to $5,000 per month; and just 6% between $1,001 to $2,000 per month.
To compliment this statistic, VTrust's housing market survey in 2015 stated that 54% of the respondents wished to buy homes at net prices between $30,000 to $70,000 per unit. In comparison, V Trust noted that 40% of current condo market unit supply are priced less than $70,000 per unit.
Furthermore, consumer tastes appear to remain firmly focussed on the landed properties market. The VTrust survey found that just 9% of these buyers would choose to buy condos - the traditional preference for landed properties remained dominant in the survey.
This situation of an oversupply compared to domestic demand has been accentuated by the recent economic slowdown in China and other Asian countries, further slowing demand for Cambodian investment properties from key investor markets across Asia.
In regards to the condo market for international investors, Marc Townsend, Country Manager for CBRE Vietnam and Cambodia, notes in a recent presentation that, "It's a limited market at the moment. And obviously, at some point, it will come on the radar screen of a wider group of people". Once Cambodia enters the consciousness of investors around the world, the market has the potential to change dramatically. Yet apparently, as of 2016, this consciousness is relatively small.
Townsend adds the need for a diversified investor pool to negate risk across the market, a point that is well demonstrated by the recent slowdown of the Chinese market: "We need investors from all over the region. Not just from one place. You need to have a balance." Otherwise, when one set of investors for some reason boycott the market or lose their influence in the country, the market can still be sustained by the overall investor pool.
The Taiwanese, for instance, represent one of the largest investment property buyer groups in Cambodia currently. If the Taiwanese market shies away from Cambodia due to a lack of confidence in the secondary market or growing political tensions as the 2018 elections loom, the entire market could take a dive.
"Education of investors is the most crucially needed factor to maintain a healthy market in the long-term," suggests Sam Yang, ceo of Eastland Development HK Co. Ltd, an active developer with three large scale projects underway in Phnom Penh.
Yang continues, "This is because so many non-Cambodians do not have a clear understanding about this country or even Phnom Penh. As for locals, they don't yet appreciate fully the benefits of living in a condo. I suggest that there is a strong need to increase this country's exposure to the rest of the world via advertising abroad, introducing the beauty of this country. And that's something that the government can lead on and coordinate with the private sector in order to achieve success."
Given Cambodia's overall dependency on the garment and footwear industries currently, if market conditions for manufacturing these products change to a point where major stakeholders decide to move their operations away from Cambodia to more competitive markets, this could also alienate a large sector of the international property investment pool.
Yes - despite these risks - in the long run, the condominium market should correct itself by reaching the equilibrium where condo prices and quality will be geared to genuinely suit buyers demand, affordability and preferences, both domestic and international, and the prices will adjust to reflect the real potentials for rental yields upon completion.
Marc Townsend of CBRE in a recent presentation says this is the mark of a maturing market whereby, "trajectories have changed from being favorable to the developer to favorable to the buyer."
Yin Leangkong – editor in chief of the magazine Property View, and presenter and editor of real estate and economics at BTV - notes in a recent interview that we will not see a crash like in 2008 caused by a condo oversupply, however: "It's impossible! Actually, the real estate crisis in 2008 did not start out from Cambodia. It was a global crisis that started from the United States. And although the real estate market slowed down, intelligent and experienced investors in real estate have already taken precautionary measures. Moreover, government already issued regulations to prevent a crisis in this sector as well."
Matthew Rendall of ZICO law notes in a recent interview with Realestate.com.kh that, "what is crucial is the need for developers to organize a working exit strategy.  I.e. The long term management of the apartments blocks once the development is finished and completely sold. There needs to be a development of the owner-run body corporate culture (where owners come together as the management body and control the sinking fund etc).  Failing this, the developers either have to manage the apartments blocks in perpetuity or risk the development falling into disrepair. Buyers will start to look at developer's previous developments and judge them by how well they are managed (when deciding whether to buy into a developer's subsequent development)."
Ross Wheble, country manager for Knight Frank concluded in a recent interview the Phnom Penh Post, that many property developers are only just beginning to understand the dramatic changes that the condo market has witnessed over the last few years.
Wheble predicts, "There will certainly be a period of consolidation, particularly when you compare rental prices across the different sectors here in Phnom Penh with major cities such as Kuala Lumpur and Bangkok….We advise any investor that they need to take a long-term view as opposed to short-term speculation."
"Demand from foreign investors has been declining during the past six months and developers need to be more innovative in terms of the products they are offering, with the market now more price sensitive," continues Wheble.
Sunny Soo of Keystone Property Consultants Co., Ltd., an international associate of Savills, notes that, "it is normal to have winners and losers in a competitive market where development is in-itself a higher risk business. If any developer's pre-development preparation is not market-driven but rather fueled by optimism alone, this is the price of ego the market has to pay."
One final point is that developers are now looking to new products in new markets, outside of Phnom Penh. Fears of oversupply in Phnom Penh are naturally pushing developers to look to new markets, the frontrunners currently being Sihanoukville, Siem Reap, Battambang and Poipet.