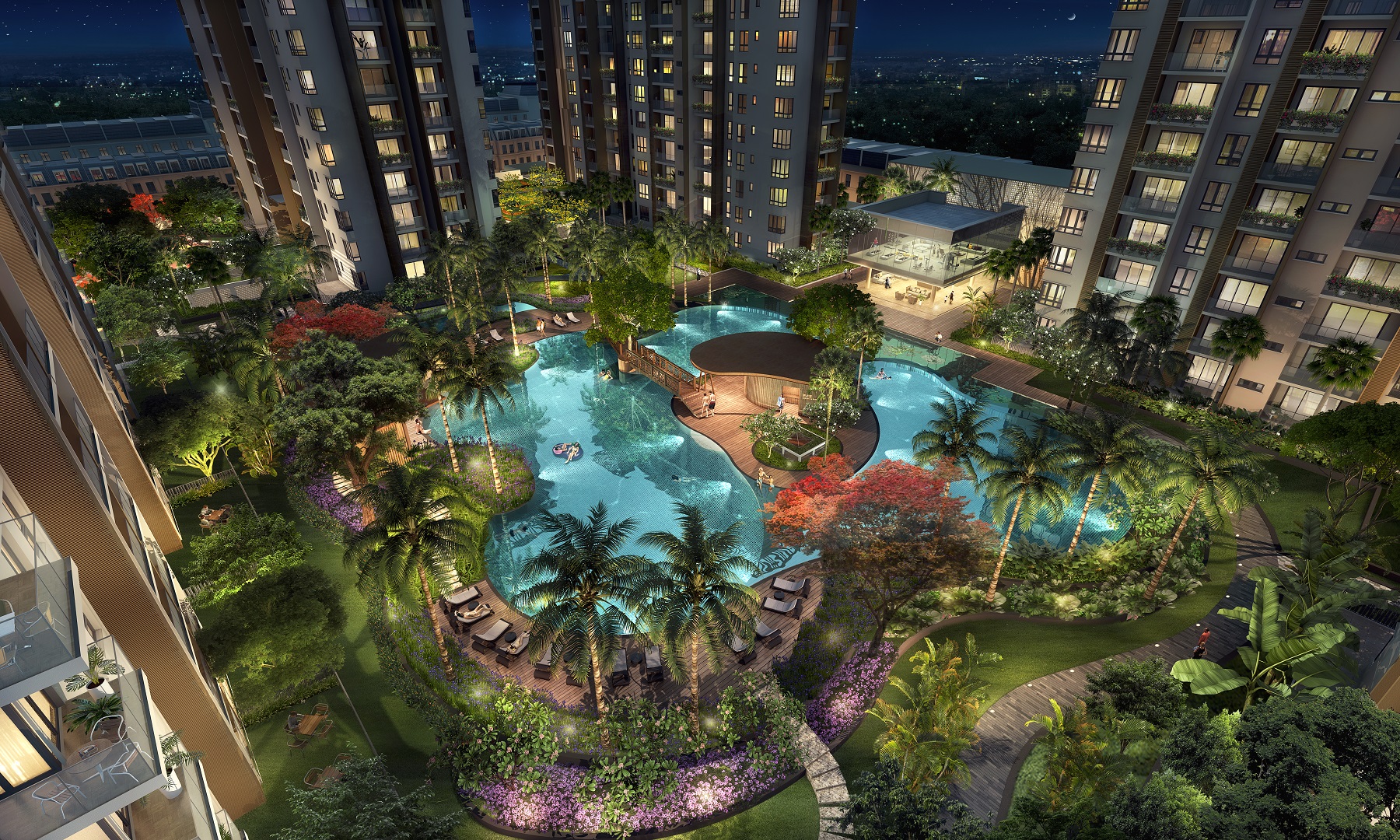 An image render of One Park, one of the most anticipated luxury developments in Daun Penh. Supplied.
The global economic slowdown due to COVID-19 has caused multiple industries to review their economic outlook for 2020, and even 2021. The Kingdom's previously projected steady GDP growth for 2020, which was pegged at 7%, is expected to contract by at least 1%, according to government figures.
Cambodia's real estate market itself has felt the pinch caused by the pandemic induced-fears. "We definitely felt the impact the most during March and April" said Mr Kam Chin Seng, director of the Peninsula Private Residences, during Realestate.com.kh's Industry Leader Webinar. The steep shift in market behavior motivated developers like the Peninsula to shift their resources away from sales, and instead emphasize on attending to the needs of their current clients.
While there is an apparent shift in the current market, that does not mean progress on new developments have stalled. According to a report released by Knight Frank Cambodia, an international real estate consultancy firm, there is a 10% increase in total condominium stocks in Phnom Penh at the end of 2019. One notable example of a recently finished project is One Park, a high-end mixed-use development located in the central business district of Daun Penh.
According to Knight Frank's report, the Chamkarmon district remains the most preferred and popular residential destination due to its proximity to the CBD, and many other commercial areas, resulting in a 38% overall market share of present condominium developments. Chamkarmon is followed by Sen Sok at 15%, 7 Makara at 13%, Boeung Keng Kang at 10%, Chroy Changvar at 10%, and Toul Kork at 6%.
The report also noted 15 new off-plan developments launched by the end of 2019 featuring several high-end and mid-tier offerings. One of the notable high-end upcoming developments is the Wealth Mansion, a 45-storey riverside development in Chroy Changvar offering scenic views of the Tonle Sap River and the rest of downtown Phnom Penh.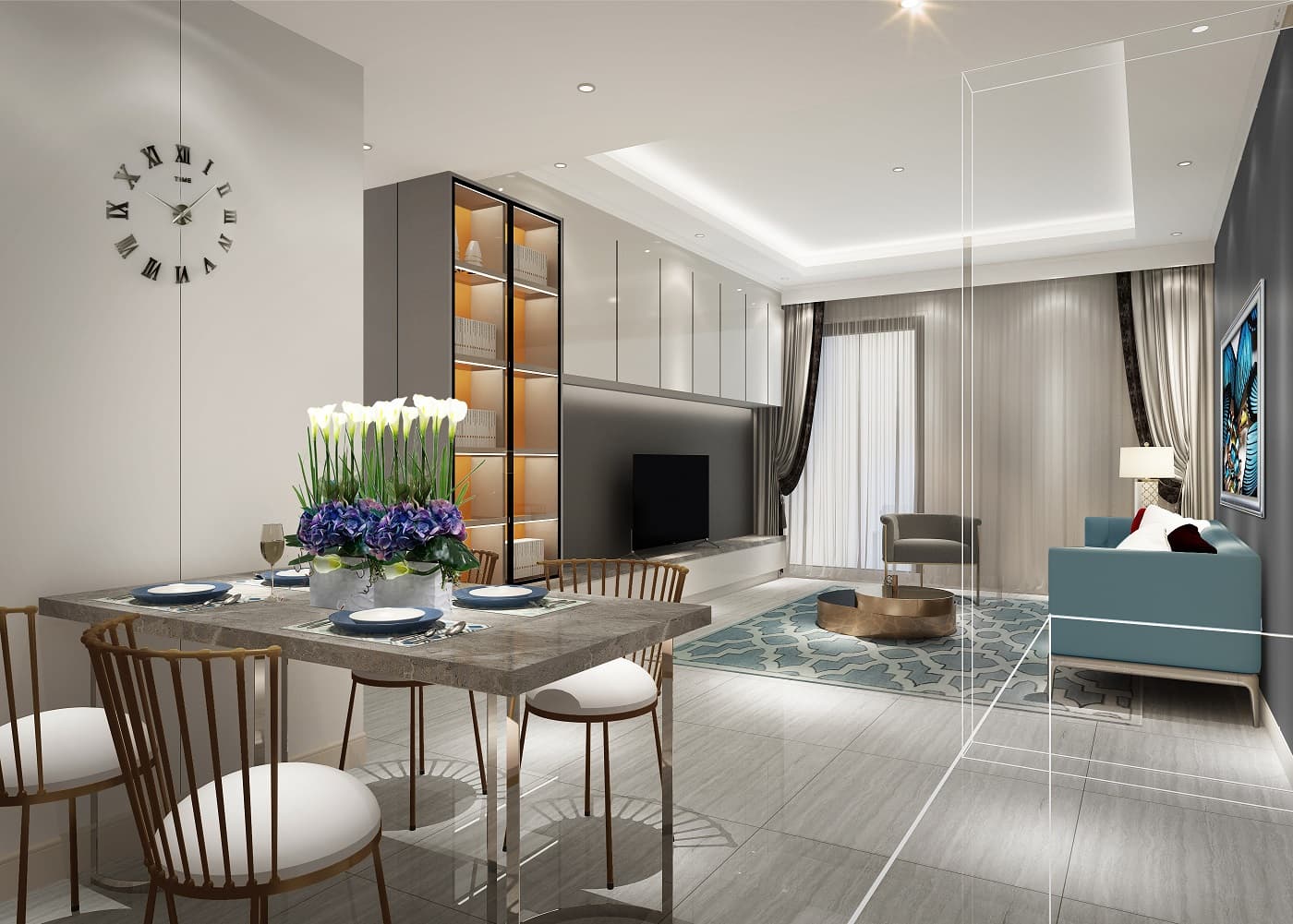 An image render of the Wealth Mansion's luxury interiors of one of its residential units. Supplied.
Two other notable upcoming developments are in the mid-tier of the market, namely Vue Aston and The Hexa. Both of these developments offer easy access to the downtown area without all the commotion that comes with living in a booming city like Phnom Penh.
Knight Frank Cambodia projects that the 2019 year-end stock of condominium units of 19,236 would increase to 69,036 units over the next 3 years, assuming that all recorded projects are finished on time. The report also notes that the continuing rising price of land will drive development away from the city center and develop into other areas such as other parts of Chamkarmon, Chroy Changvar, Sen Sok, Mean Chey, and Toul Kork.
Reports from Knight Frank H1 2019 and H2 2019 both reiterate stiff competition among condominium developers even before the COVID-19 outbreak. And given the current pandemic fears, the flattening prices of residential units are expected to see a downward trend the longer the current market uncertainty lasts. This, of course, is a boon to potential condominium buyers in Phnom Penh.
Realestate.com.kh's Black Friday Property Sale, happening on June 12, 2020 from 4:00pm to 8:00pm (local time) seeks to deliver these developments at the best prices to all prospecting homeowners and investors in the Kingdom. Interested buyers can register for the Black Friday Property Sale through the image below.

If you are a developer and want more information about this event please contact:
Nin Kang
+855 78 637 323
+855 93 552 305
nin.kang@realestate.com.kh
Soun Sumey
+855 77 241 285
mey.soun@realestate.com.kh
If you are a real estate agency, media platform, bank or related business and want to join as an affiliate please contact:
Chen Huyhong
+855 98 526 671
cheng.huyhong@realestate.com.kh
Trixia General
+855 17 870 064
trixia.general@realestate.com.kh
Alexander Sing
+855 15 583420
+61 434 644 957 (WhatsApp)
Alex.sing@realestate.com.kh
Sun Rattanak
+855 17 884 161
rattanak.sun@realestate.com.kh
Article by: