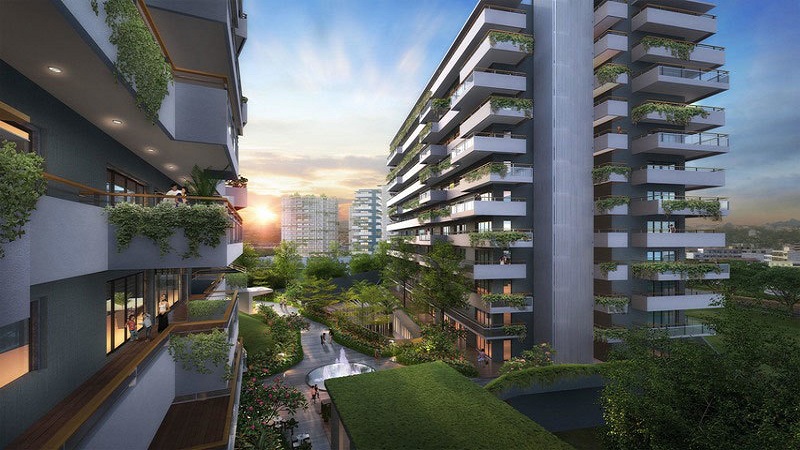 There are many modern residential homes in Phnom Penh city, whether they are villas, boreys or condominiums. But looking at the different types of properties, it is apparent developers are increasingly interested in building high-rise condominiums that are suitable with the local standards of living and are marketed at this group of buyers, particularly the young and modern Khmer families.
But what do the local Cambodian buyers think about living in a Condominium?
In terms of the standard of living in Cambodia, the concept of high-rise residential units has already become a trend. As Mr. Vorn Chan Thorn, CEO of Town City, puts it: "If we have sufficient financing and want to have a monthly income, we can buy a condominium in the city for leasing because it is convenient and brings in a fixed monthly income of about $ 1,500."
Many people today are also changing the way they think about the standard of living, where comfort and privacy are held in high regard. These are things that those who buy a condominium need, according to businessman Pin Pisey. He says, "I bought a condo a year ago near Sansam Kosal Pagoda. I bought it with a bank loan, and I wasn't interested in buying it for resale. I like the atmosphere of living like this, it has security and privacy."
Condominiums are also now adapting quickly with a more modern and younger generation. Mr. Ros Chesdathepadey says that he's lived in a condo and just bought a new unit at D' Seaview at Sihanoukville. He adds, "I've lived in the Rose Condo approximately 2 years and living with safety, good environment and in the center of town - it is private and there are various services together in condominiums, such as: shopping malls, gyms and swimming pools, all the service in condo very convenient"
In contrast, Mr. Mao Sambath said, "I think that condominiums are very nice and offers a modern way of living. However, it is not fit for the Cambodian lifestyle yet. I will not buy a condominium because most of the developers are not trustworthy. Most of the time, they don't own the land and they use the customer's money to construct the building. What if the sales aren't as good as expected? The project would stay still. And who likes a 99-year plan? We need assets for the future generation. Who would not love living life in the heart of the city, above everyone? But condominiums aren't good investments yet for Cambodians. There are many lands and houses available. I'd rather buy a house and then decorate it nicely. I would not buy a condominium and then worry for the rest of my life about the future of the building, the quality of the building, and all the hidden costs for monthly services."
It seems like there's a shift happening for the way of life of the locals, and foreigners who come to work or live in the country.
"The number of housing purchases and loans for condos are more noticeable for both domestic and foreign guests. Locals think it' easier to live in these types of properties in particular because it's in or near the center of the city. Foreigners buy them for investment and for residential use", said Heng Sreyneang, the Housing Loan Officer at Canadia Bank.
"The Borey Villa Toul Sangke condo project's concept is focused on helping locals change their standard of living from traditional to a more modern one. It also aims to provide comfort. This residential property is exactly that. It brings a high standard of living." This is according to Mr. Andy Kong, the general manager of the Borey Villa Sangke company.
As a newly-released Century 21 record says there is a total of 110 condo projects with 148 individual buildings, both finished and ongoing, or around 37,570 units slated through to 2020. Will the local market grab the chance to live in these new style of homes? Time will only tell.