Total value of Cambodia's new construction projects approved by the Government increased by 33 percent in 2015.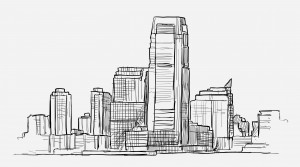 This brought new construction to a total value of approximately $3.33 billion for the year, as compared to 2014, according to a recent Cambodian Daily report based on documents received from the Government. The report suggests that 2,305 projects were approved by the Ministry of Land Management, Urban Planning and Construction. And these projects will ultimately cover a construction area of around 7.7 million msq! Condo supply is naturally booming too.
Check out CBRE's latest findings!