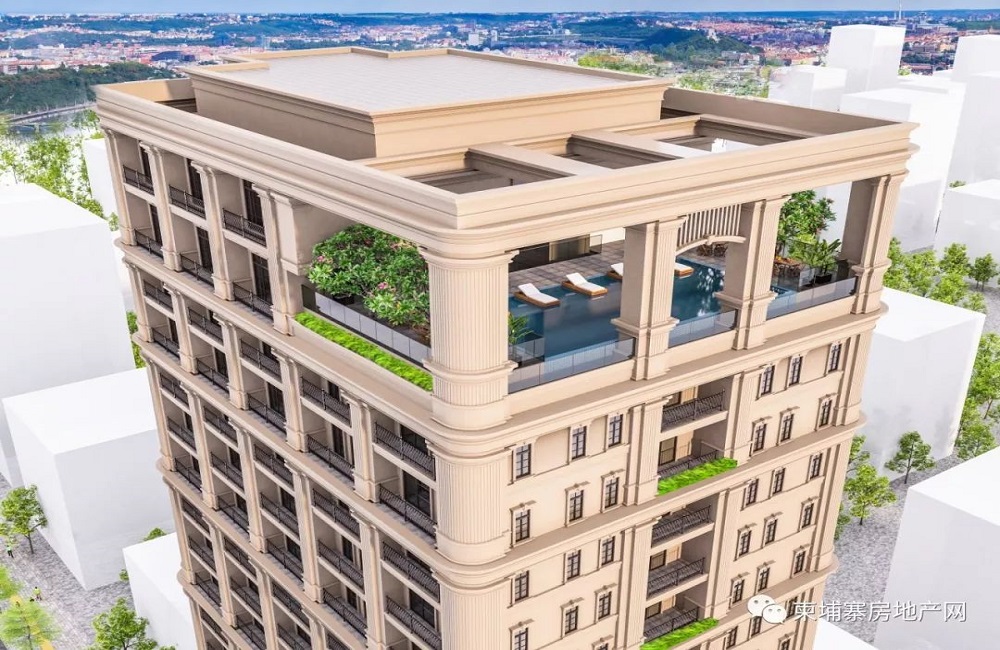 Already a hotspot for investment from around Asia, Cambodia, especially its capital Phnom Penh, is particularly popular with high-net-worth individuals from China. The overwhelming changes in the Kingdom over the last few years have commanded the regional spotlight. Among a flurry of new developments, CPEC Roman Garden has caught the eye of many.
Located in Phnom Penh's blossoming Sen Sok district, CPEC Roman Garden sits squarely in the business zone. This ring of infrastructure includes the Phnom Penh International Airport, and many other amenities.
CPEC Roman Garden covers an area of ​​1,200 square metres, stands beside two main roads, boasts floor space of ​​16,000 square metres, and hosts more than 200 luxury apartments.
The building's design is inspired by ancient Roman architecture. It elicits feelings of majesty, a rich cultural heritage and solemnity. Overall, it introduces a unique texture to the city. The 20-storey building is high enough to have magnificent skyline views of the city.
Being tailored to Chinese clients in Phnom Penh, CPEC Roman Garden sits in the perfect locale. It is just a short drive away from the famous "China street" that runs past the Central Market. Indeed, this development is set to become a hallmark of the Chinese legacy in the Kingdom.
Sitting just beside Road 2004, CPEC Roman Garden is close to Northbridge International School, 10 minutes from Phnom Penh International Airport, five minutes from Ratana Plaza, and 30 minutes from NagaWorld or Aeon Mall 2.
CPEC Roman Garden benefits from accurate planning, ingenious design and a clear market orientation. It is uniquely suited for Asian individual investors.

Key advantages of CPEC Roman Garden: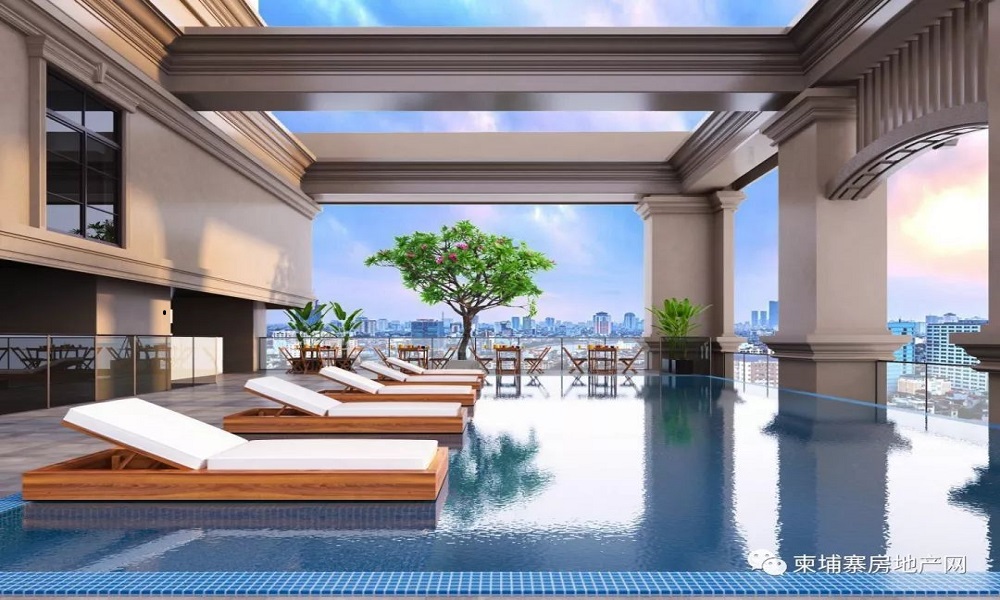 A minimum price per unit of about US$60,000, an extremely low threshold for a property investment. In fact, the development has tons of different types of units. There's something to fit every portfolio.
The massive common areas in this development account for 40 percent of the space. Selling prices start at just $1,700/m².
Handover is planned for August of 2020. This means you can start getting returns almost immediately.
Plenty of payment options are available. You can either make one single payment or make interest-free installments over one year with a final payment of 34% on delivery.
Constant demand for home renting in this area means that you can expect rental returns as high as 8% to 10% per year.
At present, in the vicinity of , the price of apartments is usually around $2,300 per square metre. However, prices at the CPEC Roman Garden start from only $1,700 per square metre.
This means that buying a 60-sqm apartment at the CPEC Rome Garden costs $36,000 less than a comparable space. What significant savings!
More importantly, CPEC Roman Garden is developed by China CPEC Development and Construction Investment Co., Ltd., and constructed by a world's top 500, the China Railway 11th Bureau. It was designed by local famous architects and officials from the Ministry of Construction, who have worked overseas for 15 years and have many successful local cases. The quality has been undoubtedly guaranteed.
Key points of quality: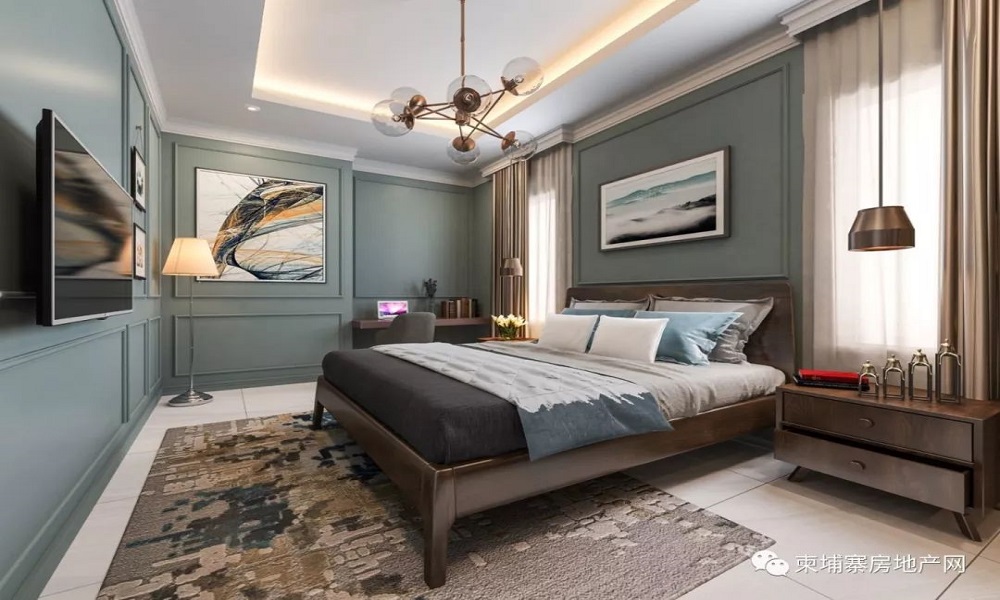 1. The common area accounts for over 40%. The floor height is 3.3 metres. The corridor is 2.3 meters wide, with floor-to-ceiling windows at both ends, it has excellent in light and airflow.
2. With two different refined package to choose from, you can have a turn-key home for just $3,500-$5,500 extra. Or, you can add more personality to your space with basic furnishings like tile floors, painted walls, a fully-furnished kitchen and bathroom and Gree air-conditioners.
3. It is designed to be a truly green building integrating aesthetics, architecture, mechanics, aerodynamics and other technologies.
4. There is a rooftop swimming pool. This area is both indoors and outdoors so no matter what the weather is like you can enjoy and relax.
5. Each unit's air-conditioning unit has a special enclosure that traps condensation. This means that the water is recycled and can be used to water the plants on the building's exterior and in common areas.
Of course, CPEC Roman Garden offers tons of valuable amenities including an infinity pool, sky bar, auditorium dance room, gym, cafe, supermarket, three-storey car park and outdoor parking spaces, intimate and meticulous property service provided by a top-notch local experienced property operator and much more. Each homeowner can enjoy their life here and maintain peace of mind!
Apartments come with a range of sizes from 37 to 98 square metres. Each one has a balcony which opens up to the amazing outdoor views. Single elites or small families can easily find their place here. Needless to say, it is easy to find a perfect space for your next investment.
Look for real estate for sale in Sen Sok or real estate for rent in Sen Sok, visit realestate.com.kh today!