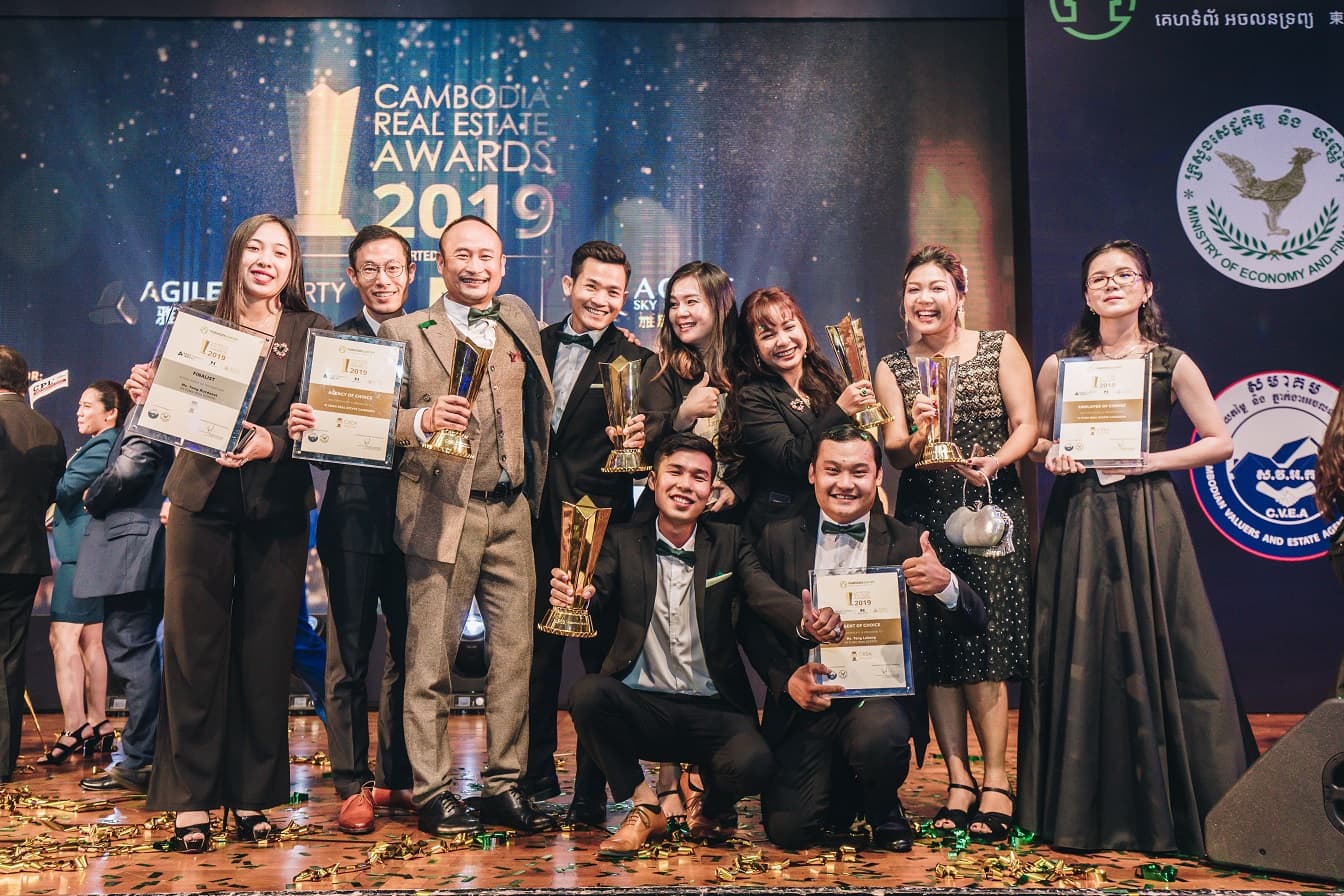 Realestate.com.kh, The Ministry of Economy and Finance, and Cambodian Valuers & Estate Agents Association proudly present the Cambodia Real Estate Awards 2021-'22. The event, to be held in March of 2022, will honor the year's most exceptional real estate developments and successful initiatives. The awards will be available for all types of real estate agencies, including residential, commercial, or developments, and land developers who show their properties nationwide.
For the first time in history, the Cambodia Real Estate Awards have added various categories for property developers. These categories include Developer of the Year, Condominium Developer of the Year, Borey (Landed Property) Developer of the Year, Commercial Developer of the Year, and CSR & Social Impact Developer of the Year.
The Cambodia Real Estate Awards is regarded as the premier national award for excellence within the real estate industry. The goal of the night is to recognize and honor this year's outstanding projects and developments that have elevated the fabric of Cambodian real estate. It aims to recognize the achievements of the industry objectively and without bias, which grants all firms and individuals an opportunity to participate regardless of the size or wealth of their operation.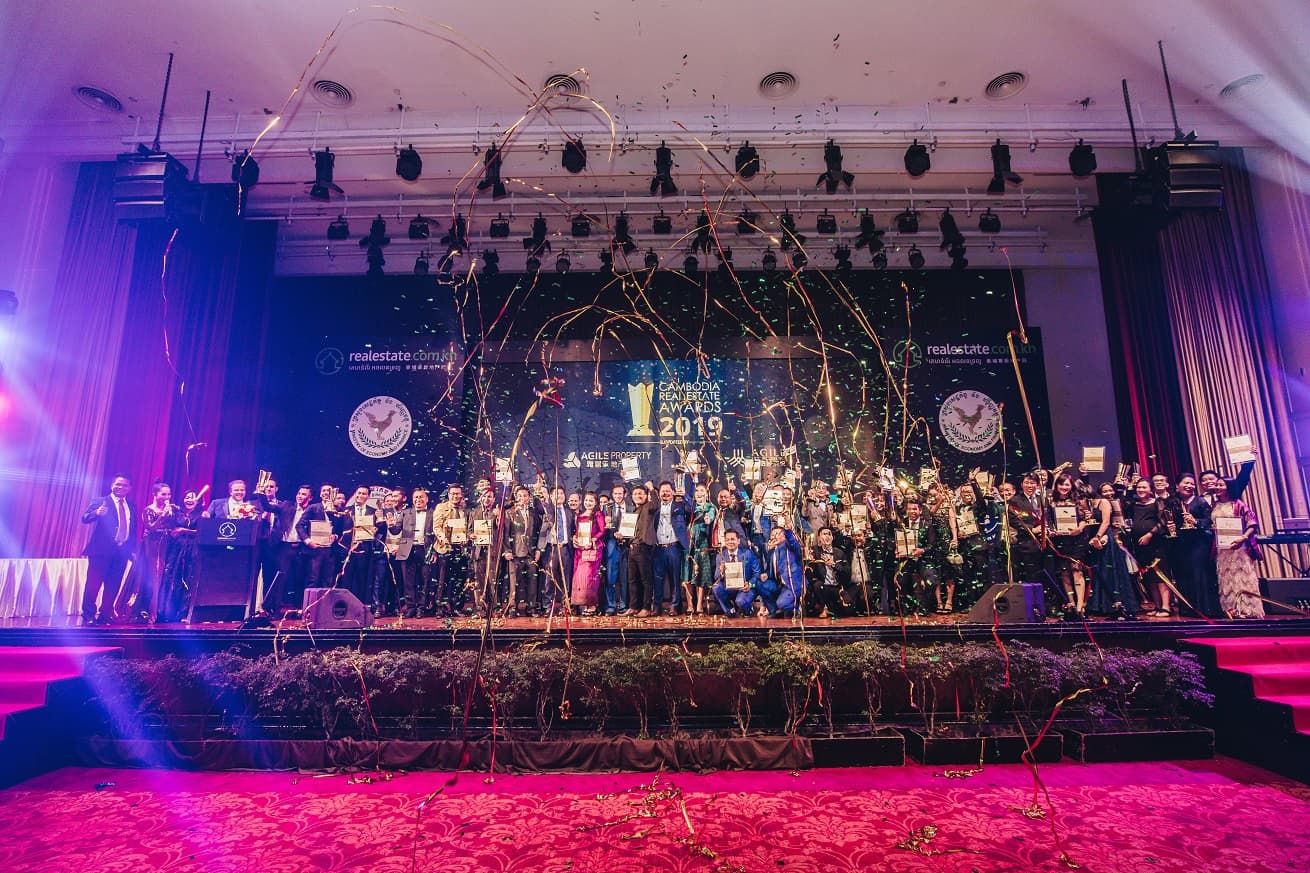 Industry experts and leaders are responsible for identifying the top three winners across all categories. These judges will select an overall winner based on exponential business growth, along with overall significant development and success.
Grand prize winners receive:
a gorgeously designed trophy that boasts magnificent designs inspired by Cambodian cultural architecture. 
the prestigious Cambodia Real Estate Awards seal which can be used for their future ventures in marketing after the event 
a framed certificate confirming their achievement will be bestowed upon them. Mentioning that you have won this award on your realestate.com.kh profile will assist in gaining the trust of future potential clients.
The judging process will be monitored with diligence by established auditing firms to ensure the integrity of the award. Judges will be required to submit their credentials for an evaluation of independence from related corporations. The judges will adhere to a code of professional conduct outlined by the organizations.
Entries for the Cambodia Real Estate Awards are now officially open! If you are interested in entering the awards or becoming a sponsor of the Awards, please click on the link to the official website below, or find contact information below.
Key Contacts
Developers & Development Awards Entry Contacts
English & Khmer: 
Name: Khiem Darina Stefania (Steff) 
Position: CREA Developers & Development
Entry Facilitator & REAKH Relationship Manager 
Email: stefania.khiem@realestate.com.kh 
Phone: +855 (0) 10 699 333
Chinese: 
Name: Taing Muyngy (Muyngy) 
Position: CREA Developers & Development Entry Facilitator & REAKH Relationship Manager 
Email: muyngy.taing@realestate.com.kh
Phone: +855 (0) 10723379
Agency Awards Entry Contacts
English & Khmer: 
Name: Tin Mashington (Ton) 
Position: CREA Agent Entry Facilitator & 
REAKH Relationship Manager 
Email: ton.mashington@realestate.com.kh
Phone: +855 (0) 81 305 205
Chinese: 
Name: Taing Muyngy (Muyngy) 
Position: CREA Agent Entry Facilitator & 
REAKH Relationship Manager 
Email: muyngy.taing@realestate.com.kh
Phone: +855 (0) 10723379
Cambodia Real Estate Awards - Sponsorship Contacts
Name: Jeff Steeves 
Position: Business Development Manager
Email: jeff.steeves@realestate.com.kh 
Phone: +855 (0) 85 250 962