---
The Cambodian business sector is emerging like never before, believes CEO of East Land Development Co. Ltd., Mr Sam Yang. However, steps still need to be taken to support innovative startups as they attempt to enter the market.
Currently, Phnom Penh hosts a huge population of young up and coming business people. They are fast learners, extremely innovative, connected to world market trends and ideas through an intimate engagement with the internet - and they are driven to start their own businesses. Meanwhile, International companies are increasingly interested in moving an office to Cambodia because investment incentives are some of the best in the region, and Cambodia is located in the heart of ASEAN. 
However, the current office space market in Phnom Penh is unsuited to the growing demand. These types of start-up businesses are not interested in high grade office space, as rental rates are too high, and instead find themselves adapting villas or flat houses into office space. Yet, these types of office properties include no amenities suitable for modern business and don't allow the development of micro-business communities and entrepreneurial opportunities that a designated office complex truly nurtures.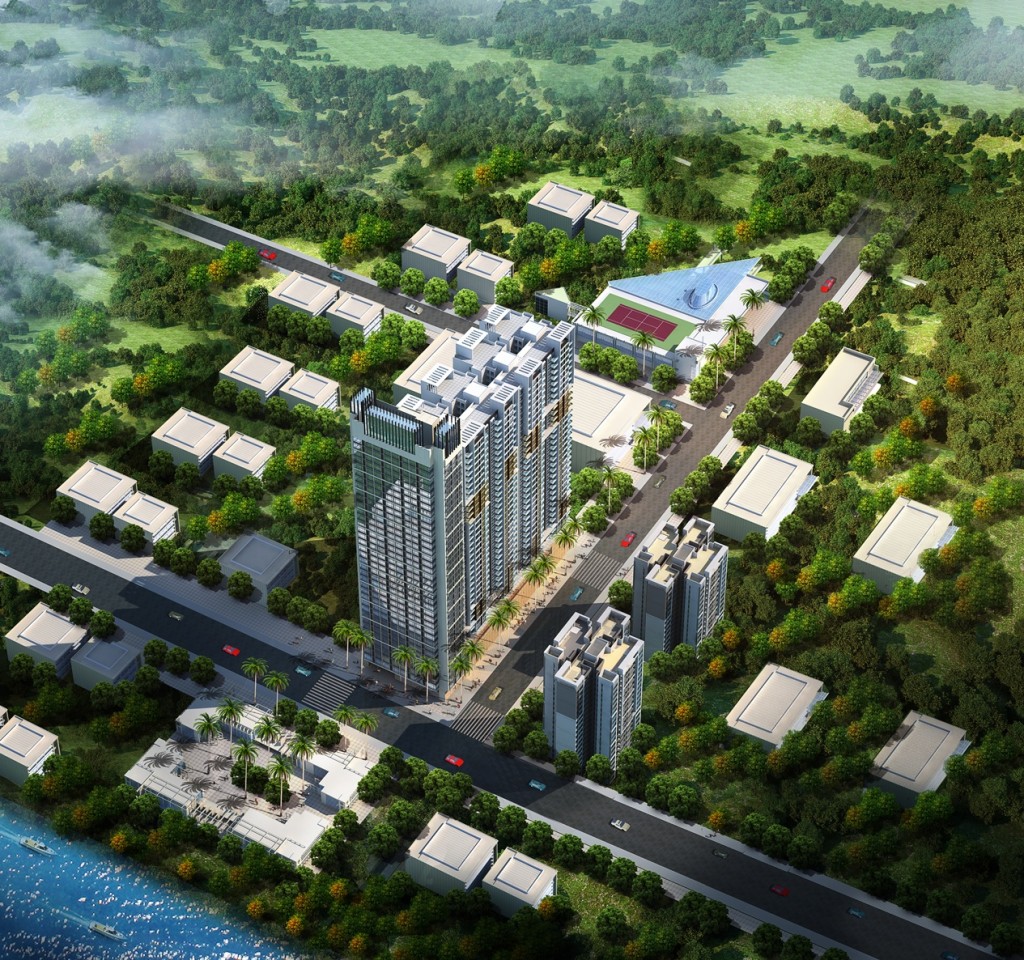 The East Commercial Centre (ECC), slated for completion along Norodom Boulevard in late 2017, seeks to create a hub for new business in Cambodia.
The interior layout of East Commercial Center will reflect the demand of start-ups and international business entrants as office space is available in compact and affordable units, between 33msq and 66msq per unit, with rental pricing as low as $15 - $20 per square meter, and managerial fees less than $2 per square meter. All common areas lighting will be solar powered to further reduce managerial fees and the building's carbon footprint. The East Commercial Center shall offer affordable and highly practical office space in the heart of Phnom Penh. As a 38 floor office tower, the East Commercial Center will be the highest pure office space development that Cambodia has yet to host, and will include 3 entire floors designated to car parking - a total of 300 parking lots; and an additional floor designated solely for moto parking - all reserved for ECC occupants.
Meanwhile, the East Commercial Center will incorporate two entire floors as 'Business Centers' - the sixth and 22nd floors - which will be avaliable for all occupants to use. These floors will hold all amenities for businesses, such as a copy center, communications center and various conference rooms - the largest on each floor being a 300 square meter conference room.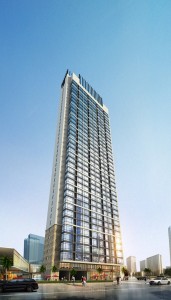 The East Commercial Center will also call on Donghua Holding Foundation to sponsor entrepreneurs with promising business ideas.
This will take the form of an 'Emerging Markets Fund' that will offer entrepreneurs and startups discounted office space, ongoing business support and mentorship with the Donghua Holding Foundation, and ongoing assistance in turning their business dreams into reality. The underlying intention of this sponsorship fund is to help young businesses with promise gain traction in the Cambodian market and ASEAN community - even if they may lack the start up capital to support themselves.