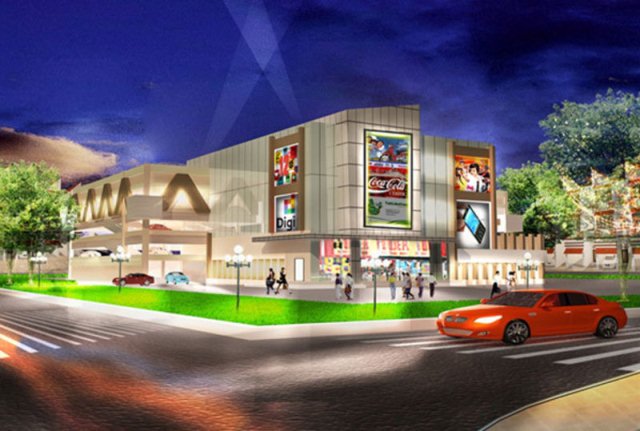 Have you ever considered leaving the big city of Phnom Penh for a more peaceful life with your family?
Located just 48 kilometers from Phnom Penh is Kampong Speu, a fast developing hub where fresh air is still assured. Home to great natural rivers, such as the famous Preaek Thnot River, with its majestic display of trees that stand along the river banks; living in Kampong Speu is unique and attractive, especially for those stuck in the inner city of Phnom Penh. This is also the exact reason why Dusit Realty, the developer of the Kampong Speu Flat and New Market Project, decided to build a property in Chbar Mon Rokar Thum, Kampong Speu.
Armed with 18 years of real estate experience, Dusit Realty has grabbed the opportunity to provide people with not only new homes in the form of flat houses in a Borey in Rokar Thum, but also new lives and lifestyles that will not disappoint.
Besides having a clean and natural surrounding to move around in, this great project is the perfect place for people wanting to start their own family and their own small business. You can be your own boss and still spend time with your family! The opportunities are endless! Maybe you want to start a restaurant business, a retail shop or a salon? Whatever you choose, it will surely be a successful venture because Kampong Speu offers great investment growth. The old market of Kampong Speu is conveniently located just 250 meters away, meaning you will always have retail traffic. As if that isn't enough, there's a new market that's under construction nearby to serve even more establishments and shoppers. With shoppers amounting to thousands upon thousands per month, there will be no shortage for earning opportunities. But you'll not only earn some extra income for you and your family - but you'll also live in a safe and friendly community setting perfect for making new family friends. This Dusit Realty project in Kampong Speu also has all amenities and advantages you might like: It has a huge number of parking spaces, security and community areas. It's also close to public transport and near schools, shops and parklands which the whole family can enjoy. And when you're exhausted after a hard day's work, you can be sure you will feel comfortable with Dusit Realty's modern bathroom and modern kitchen designs, and your large family living room. So, if you're feeling like you just need a change of scenery or there's an urge to start fresh with a new home and a new business, do not hesitate to make a move towards Kampong Speu. It's definitely an investment you won't regret.