On September 21st of 2016, a first-of-its-kind forum at the Intercontinental Hotel in Phnom Penh which will deal with the recent changes in the taxation system.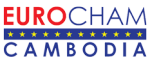 Eurocham Cambodia – who has been helping the business community since 2011 – will hold their inaugural tax forum, that aims to align businesses with current taxation policies.
In a recent interview with Realestate.com.kh, Blaise Kilian and Anthony Galliano – advocacy manager and Chairman of Eurocham's Tax Committee, respectively – discussed the benefits of attending this Eurocham tax event.
What's the inspiration to have an event like this?
When asked about what prompted the inaugural tax forum, Mr. Kilian mentioned that since the government is now more assertive on tax reform, the system is becoming even broader. He said that attending the event is an opportunity to improve one's understanding of recent changes and the event will be informative and educational on existing tax law, encouraging compliance.
According to him, "We also understand that it is not always easy to be compliant because you need to understand the system, you need to be able to understand and implement correctly the new regulations that are being adopted. Therefore, we thought it would be very important and useful to organize a tax forum for the business community to provide the opportunity to present, explain, and discuss recent regulations so that entrepreneurs, corporations, and businessmen can find answers to their questions on how to be more compliant."
Who is the Eurocham tax forum most suited for?
Kilian continues by explaining that while it is an event on taxation, it is targeted towards the whole business community that comprises entrepreneurs, CFOs, accountants, auditors, and tax preparers. Whether big or small, he says it is open for anyone in the business community who wishes to "understand the tax system and be compliant."
What is this year's agenda?
When asked about what sorts of things will be discussed in the forum, Galliano responds by saying, "Since it was our first tax forum, we wanted to make sure we've put a very comprehensive agenda together, one that covers the issues that are really pertinent today and issues that taxpayers may be struggling with given their degree of complexity."
These issues include recent tax changes and complications with current taxation law. The forum will also cover topics such as changes in tax regime, patent tax, tax registration, key tax issues for SMEs, common VAT issues, withholding tax, tax audits and disputes,and the double tax agreement with Singapore.
Eurocham will also discuss their White Paper, specifically on tax related issues, an effort generated by their Tax Committee which is representative of tax issues from their membership and discussed directly with the GDT. CamEd will also be speaking to attendees about certain taxation qualifications.
There are a lot of topics that will be covered in this forum. As Mr.Galliano puts it, it is "very comprehensive, very much to the issues of today that taxpayers are facing. And we couldn't have put a more fabulous agenda to address the occurring issues in the market."
And who are some of the Sponsors and Speakers for this year's event?
Attracting a great deal of interest, Eurocham has managed to get sponsorships from big entities like the Cambodia Bureau Credit,CamEd Business School, BRED Bank, Infinity Insurance, R&T Sok & Heng, DFDL, AGS Four Winds, Deloitte.
Its media sponsors are the Khmer Times and Realestate.com.kh.
Presentations will be made by the industries top professionals and tax experts which include His Excellency Kong Vibol, the Director General of the Department of Taxation, Eurocham's Chairman Arnaud Darc, Ambassador of the EU Delegation, Mr. George Edgar, Anthony Galliano, CEO of Cambodian Investment Management and Chairman of the Eurocham Tax Committee, Ms. Kimsroy Chhiv, Director of Tax at Deloitte and Vice Chairwoman of the Tax Committee, Mr. Sean Wong, CFO of Cambodia Airports, Mr. Thibaud Sournia, Managing Director of Europe Continents, Clint O'Connell, Director, Head of Cambodia Tax Practice of DFDL, Mr. Vann Sinat, Tax Advisor of  Bun & Associates, Brendan Lalor, Director of Tax & Advisory Services for Ernst & Young, and Ronald Almera, CEO & Partner of Grant Thornton.
Why should I join?
As the interview came to an end, Galliano encouraged people from the business sector to participate in the said event. He said, "You should come to this event because we're seeing a tremendous and dynamic change in tax regulation, we're seeing a much more sophisticated and educated tax department who is certainly enforcing more assertively with stronger oversight. With regulations changing, it's important to keep up to date. You're hearing about changes in tax regulations and how to properly comply with existing ones directly from industry professionals.  It is also a great opportunity to hear from the General Department Taxation,represented by  H.E. Kong Vibol who will deliver the opening speech. There will be some insightful presentations on what's coming up. It's a full day of amazing coverage of topics that are so relevant and pertinent today that it's a great opportunity to take advantage of what is going to be the tax forum of the year."
Kilian adds, "If you want to be compliant. If you have a hard time understanding all the regulations including the existing one and newer ones, if you want to have the opportunity to engage directly with the best tax specialists in the country, and if you want to meet a larger network in the wider business community in Cambodia, well, then you have of the good reasons to attend this forum."
So, if you want to improve your knowledge and understanding on taxation in Cambodia, joining this event is a must. Tickets for the forum for Eurocham members go only for $50, and non-members can register and participate for only $60. FIND OUT MORE!
Eurocham is still has sponsorship opportunities available for the event. Interested parties can call their executive team or talk directly to Blaise Kilian by emailing at  b.kilian@eurocham-cambodia.org