---
Realestate.com.kh would like to present another of our featured agencies - Rooftop Real Estate Cambodia.
[caption id="attachment_78797" align="aligncenter" width="400"]
Mara Tep, Owner of Rooftop Real Estate[/caption]
Check out Rooftop Real Estate Cambodia's listings for rent and for sale on realestate.com.kh today
Rooftop Real Estate Agency,.Co.Ltd was created in 2011 by Mara Tep. Mara is a Khmer entrepreneur who, after many years working for NGOs, switched career toward real estate.
While looking for properties, Mara realized that there was a demand for professional and methodical services in the real estate sector. Rooftop Real Estate Agency,.Co.Ltd was born out of the idea that Cambodia's fast development requires a honest and accessible agency to cater the needs of Khmer and foreigners alike.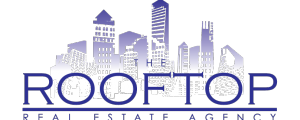 The team put their whole heart into the project, opened office right on the riverside and hired promising and talented staff. After rounding up a first batch of great properties upon their own winning criteria, and a few months of office renovation and system set up, Rooftop Real Estate Agency,.Co.Ltd is finally up and running. The entire staff is delighted to be contributing to Cambodia's society, hopeful for the future and devoted to the well-being of all residents of this great country.
Check out Rooftop Real Estate Cambodia's listings for rent and for sale on realestate.com.kh today