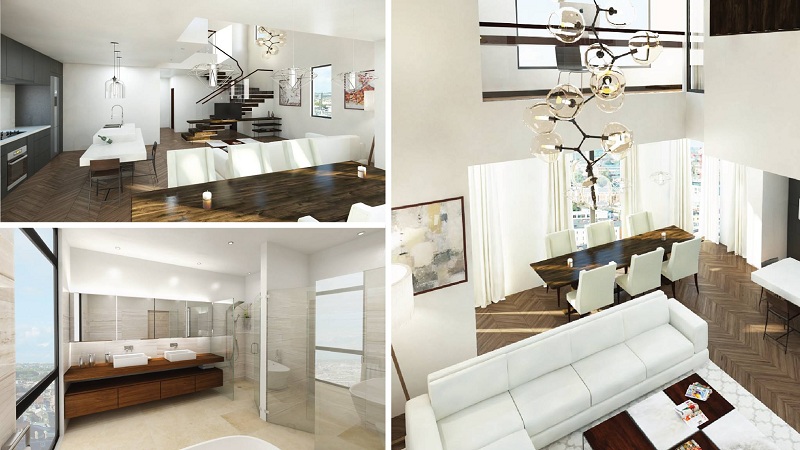 Habitat Condos are a unique collection of boutique condo units, located across 14 floors, on cosmopolitan Street 21, of Phnom Penh's Tonle Bassac district.
With their showroom now open - and the opportunity to take possession as soon as November - Habitat Condos represents an assured asset with no uncertainties. Moreover, with the strata titling process underway, Habitat Condos is able to guarantee full freehold ownership upon signing and handover.
Constructed to international standard and quality, Habitat Condos meets all embassy employee guidelines, with fire, electrical, security and construction standards of first-world quality and safety.   
The developer, Intan Kosem, Cambodia born - educated in Australia, Switzerland and the USA - brings a homegrown sensitivity to Habitat, along with an international appreciation of quality and delivery, all underpinned by  a passion for living spaces that are sustainable and harmonious. Co-developer, Michael Davitt brings to the project his vast experience in construction in Australia.
Reassuringly, with DK Sanctuary Apartments as a benchmark for the developer, the quality of construction, maintenance and property management services at Habitat are guaranteed. The company's previous residential project, DK Sanctuary, also in Tonle Bassac, has maintained a consistent 95% tenant occupancy since opening in 2010. Its residential apartments are presently home to diplomats, CEOs and other senior managers. Strong occupancy levels, backed by testimonials, and a proven rental and property management record—along with the integrity of the construction—underline the developer's ability to deliver a high-yielding investment in a competitive residential market.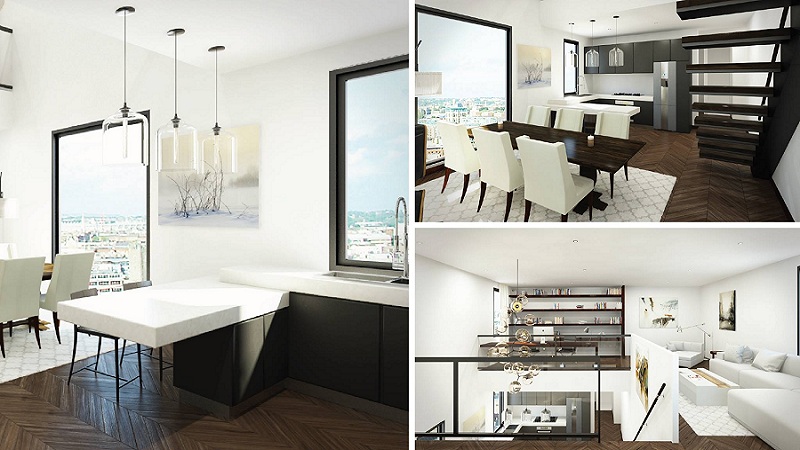 With experience in designing the Hard Rock Café in Siem Reap and Audi Showroom in Phnom Penh, Claire Croste of JPMC Architect & Consultant Ltd. has brought a wealth of experience to the Habitat development. With reputable builders, MEP contractors and designers (e.g., SpaceLogic from-Singapore, Luxury Machine -hotel and condominium security and access control) working alongside her, the outcome has been a residential development that sets a new benchmark for design and lifestyle within the cosmopolitan environs of Phnom Penh.  
All units include beautiful hardwood floors, harvested from sustainable forests in Cambodia by a reputable international company, with full line traceability. Electronic key systems come standard, with CCTV throughout, and fire-fighting systems and codes in place, complemented by smart TV connections and ceiling ducted A/C systems in all units.
Also inclusive to the property are dedicated community areas which include a rooftop saltwater swimming pool, gym, and a BBQ area on the upper rooftop. The top floor duplex units offer stunning views and benefit from a private direct access to these facilities.
All buyers are guaranteed unobstructed views as neighbouring properties comprise new low-rise residential housing (30-40 meters) along with manicured areas of green space (an increasing rarity in downtown Phnom Penh). Habitat's Tonle Bassac location is ideal, with Aeon Mall, Nagaworld, the newly opened Naga Walkway with luxury duty-free shops, Nagaworld II hotel and casino, and the capital's famed riverside a walk or a short tuk tuk away. While, with the rest of Tonle Bassac on your doorstep and BKK1 just minutes away, the entertainment and dining options are as boundless as they are unique.
The Numbers: The average net price is $2780/m2, at a medium gross price of $1750/m2, with a range of unit sizes and styles available, sized between 87m2 to 186m2 (for inclusions, please visit us at showroom or consult the detailed SPA).
With a rental rate of return between 8% 10% and no marketing gimmicks, the developer offers a finished product and an honest appraisal of its worth:  "What you see is exactly what you get!" Ready to live, or ready to rent—the choice is yours.
The developer's moto is 'Our Habitat is Your Home'.
You can contact them today at 010 927 450 / 017445083 info@habitat.condos, visit them on www.habitat.condos or www.facebook/habitatcondos and book a showroom visit.
See the full Habitat Condo listing!