Have you ever driven down Mao Tse Tung boulevard and noticed a house with a peculiar roof? Orange in color, curved, and pointed at its corners? It sits atop a house placed squarely in a wide plot of land, enough for a family or two, with enough breathing space to enjoy a relaxing weekend, even at the center of Phnom Penh. Many have seen it, and a lot have probably wondered who owns such a home.
Well, that's the home of one of Cambodia's most prominent minds and once-chief architect, Vann Molyvann.
Vann Molyvann rose to prominence in the 1950s and 1960s as the nation's State Architect. He designed many of the iconic structures in Cambodia, including The National Sports Complex, Chaktomuk Conference Hall, and the Independence Monument.
Vann Molyvann's designs came to have a distinctive blend of modernist principles and traditional Khmer architecture, this combination underpinned all his works and soon came to be known as New Khmer Architecture.
While his public works earned him his status as the Kingdom's most prominent architect, his previous projects required him to take public use into consideration. When it came to the design of his personal residence, however, Vann Molyvann recalled the opportunity as a "chance to play".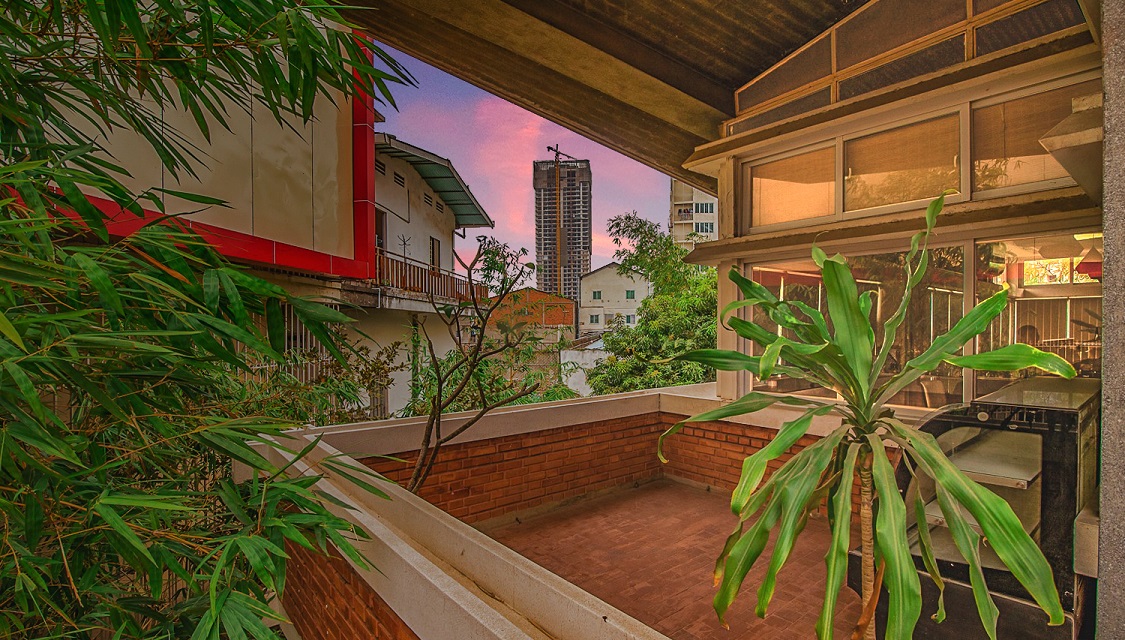 Located along Mao Tse Tung Boulevard, his house proudly stands as an example of the New Khmer Architecture amid an area largely composed of rectangular townhouse-style shops and other traditional Khmer residences. Built back in 1966, Vann's home occupies 924sqm of land and it was considered to be a masterpiece of home design during its time and a reminder of Cambodia's rich intellectual prowess today.
Designing his home became an outlet for his creativity, leading to its simple yet elegant facade incorporating exquisite details not found in many homes in Cambodia. His home features his iconic parabolic curved double-layered roof - considered to be a feat of engineering during his time.
Vann designed his home to take advantage of Cambodia's tropical climate by focusing on ventilation, spacious interiors, and the inclusion of other creative designs such as allowing sunlight to pour in while simultaneously shielding from its striking rays. Spending time within this piece of history allows one to see the fine details and ideas Vann pioneered throughout his illustrious career.
Vann's home consists of 2 floors with a total floor area of 768 sqm consisting of 4 bedrooms, 5 bathrooms, a paved covered lawn, a backyard garden, and a balcony on the upper floor overlooking Mao Tse Tung Boulevard.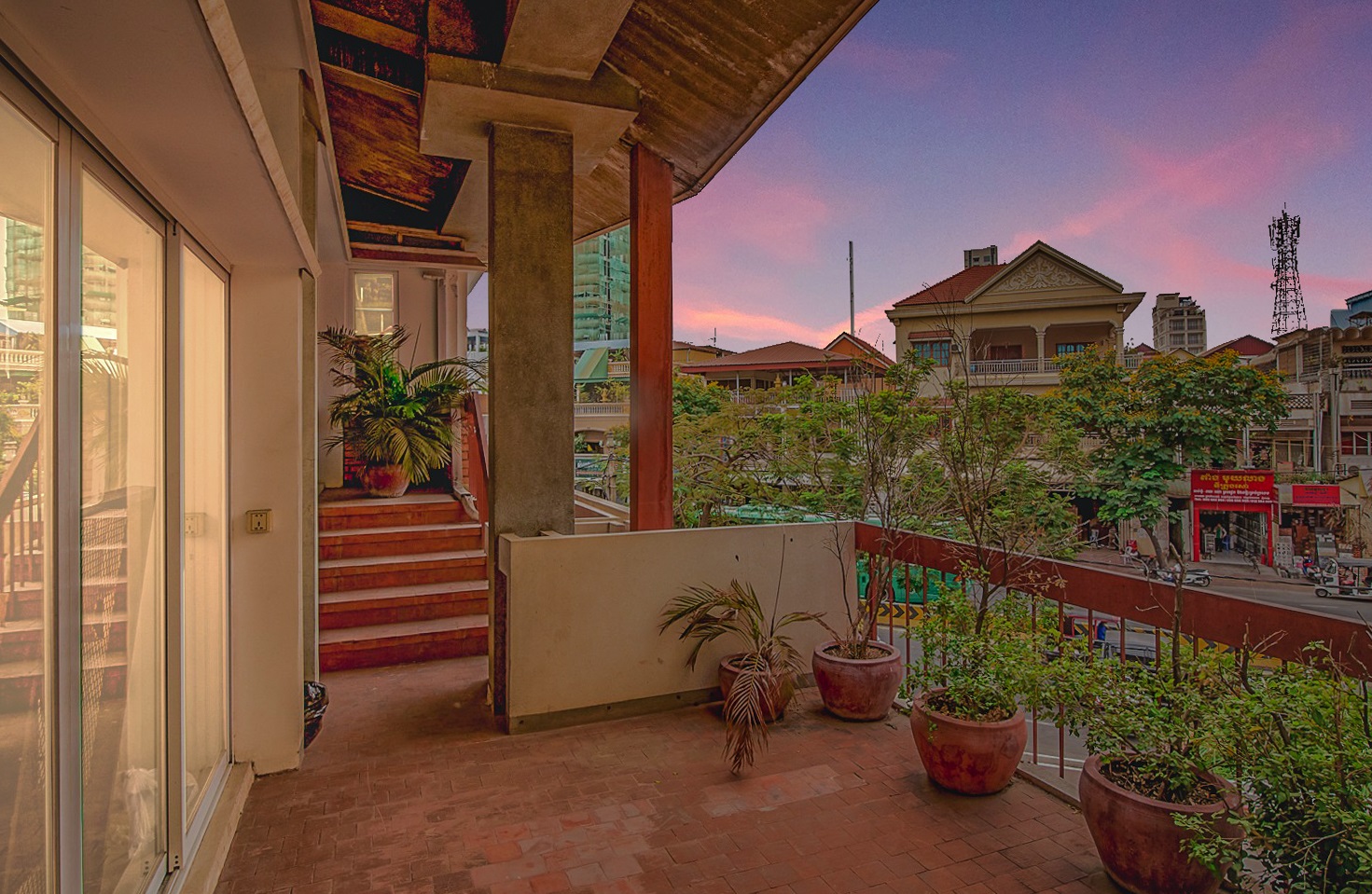 Its location, being quite centrally located, gave its residents the ease of getting to anywhere within Phnom Penh. The surrounding area is populated with dining, entertainment, and shopping options -- most notably the Russian Market, The Point Community Mall, and the AEON Mall 1, all of which are within 5 minutes' drive if not walking distance. Restaurants, retail shops, schools, banks/ATMs, hotels, clinics, pharmacies, bakeries, cafes, pagodas, churches, and other amenities, are well within reach.
The Vann Molyvann residence offers the rare trifecta of having location, design, and is one of Cambodia's landmark structures, from one of the country's finest architectural minds. To own such a unique piece of Cambodian history grants its owners the unique leverage of an almost guaranteed increase in value over time, on top of living in a home designed by one of the Kingdom's most prominent historical figures.
Interested in owning the iconic Vann Molyvann Residence? You may reach out to the following details:
(+855) 77 959 861
inquiry@independentpropertyservices.com
You may also visit the Realestate.com.kh listing for the Vann Molyvann Residence to know more:

Article by: