Almost 100 of Cambodia's leading brands, developers, agencies, banks, and trust companies, along with popular lifestyle brands and a car showcase, recently came together for the country's largest property show of the year: The Home & Lifestyle EXPO 2023 held at the Koh Pich Exhibition Center, Diamond Island, last weekend, August 12th to 13th.
This year's EXPO 2023 continued its success with over $15 million in property sales in just 2 days, featuring showcases, exclusive deals, and buyer incentives, confirming the sustained demand for property from within Cambodia and beyond.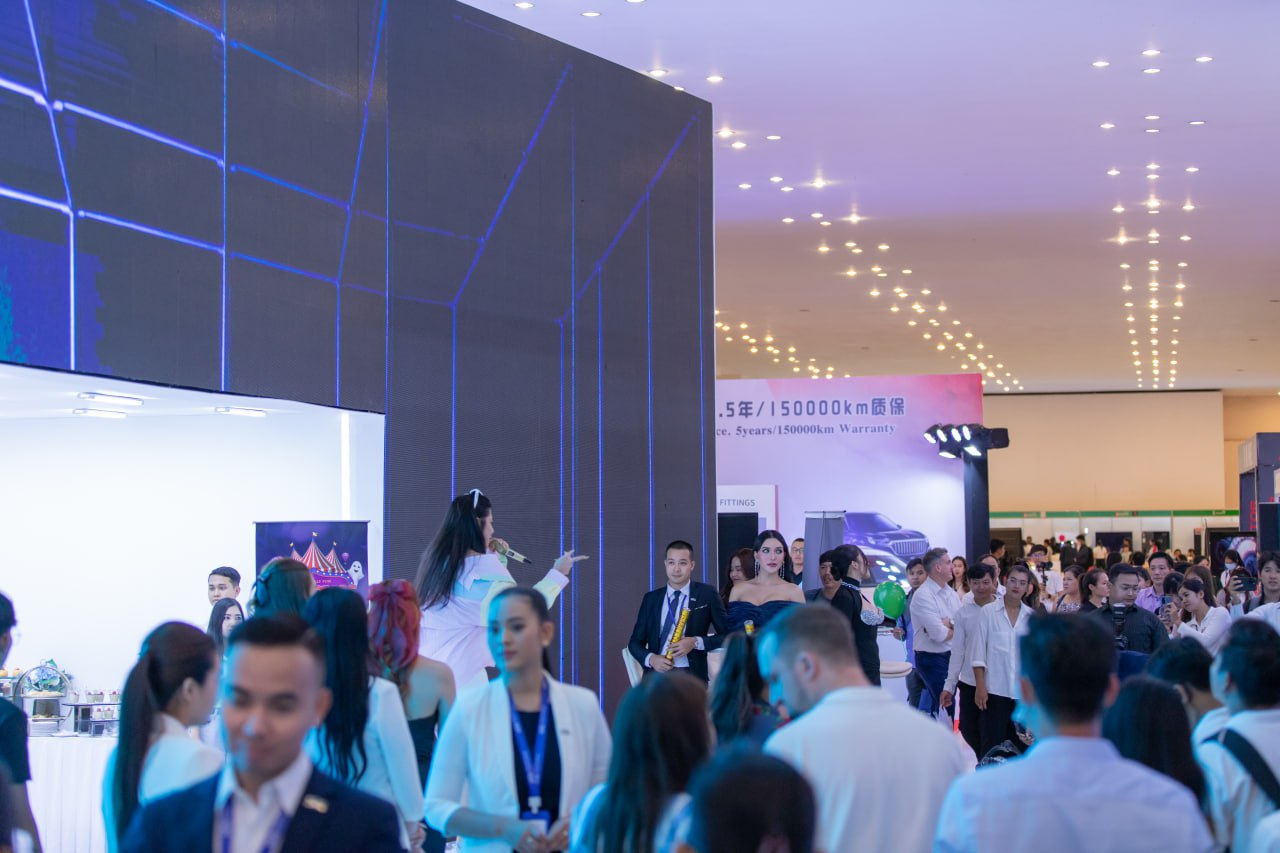 With the most reliable projects and popular lifestyle brands in the country, Realestate.com.kh's biggest property show goes beyond properties.
"Considering the current market conditions, we thought it was significant to have such an event. It is an opportunity to educate buyers about the pitfalls and what they consider when purchasing property, especially in this environment" said Tom O'Sullivan, CEO of Realestate.com.kh. "This year, we were particular with the types of developments and properties displayed at our event. I believe we brought out the country's most trusted developers. The majority of projects displayed during the weekend were made to ensure quality and affordability. "Apart from projects, it was our first time introducing over 50 completed homes that were under market value. This expo was the ultimate chance to find properties in great locations at excellent prices. We were not surprised that most of these properties were snapped up over the two days," he added.
Organised by Realestate.com.kh, the biggest real estate platform in Cambodia, the EXPO series has been a staple of the country's property sector gathering major brands all in one place for the benefit of Khmer home seekers and foreign property investors.
The Home & Lifestyle EXPO 2023 received invaluable support from leading developers in the country such as Borey Peng Huoth, Orkide Development, Prince Real Estate Group, Bosba Property, Dragon Land, RoseMarvel Property Development, Urban Living Solutions and more. Other key partners in the private sector that contributed greatly to its success include IAAC Airport Advertising, Nham24, COGETEL (ONLINE), Poma Media, Khmer Times, Wowee Advertising, Provida Water, and B2B Cambodia.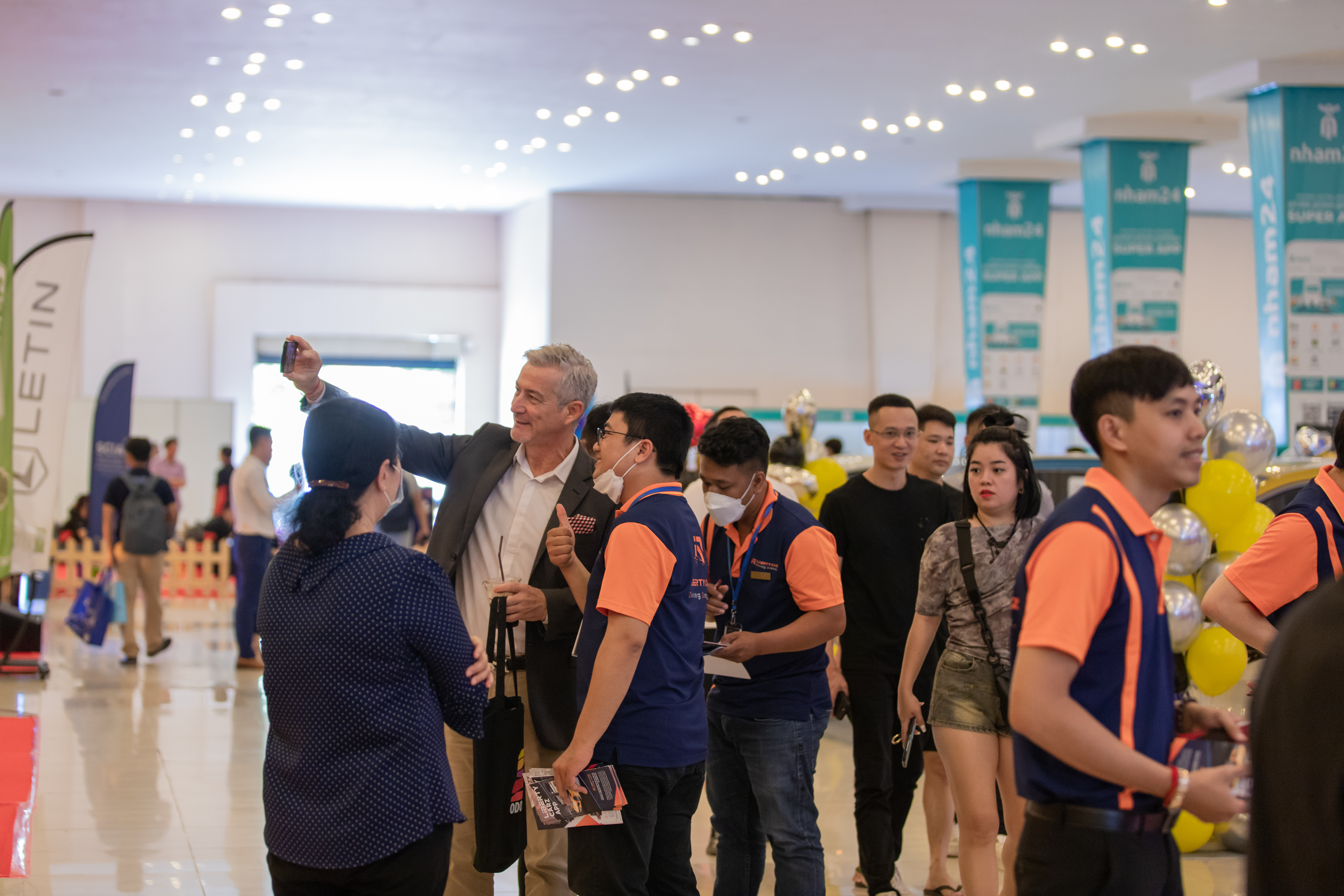 This year, it was also the first time that the EXPO proposed a concept for families. Local and international lifestyle retailers were able to showcase their products to the attendees. The two-day event also saw performances of Chhorn Sovannareach and Meas Soksophea ambassadors of Borey Bosba. Cambodia's popular singers were highly anticipated and drew a large crowd to the event. The expo was also a fun day out for the family with Kids Wonderland, a dedicated play and activities area sponsored by SCIA and a food hall provided by Nham24. In addition, car enthusiasts had the chance to get close to the newest car brand and explore the future of mobility. Overall, the Home & Lifestyle EXPO was the place to be this weekend for families and property seekers.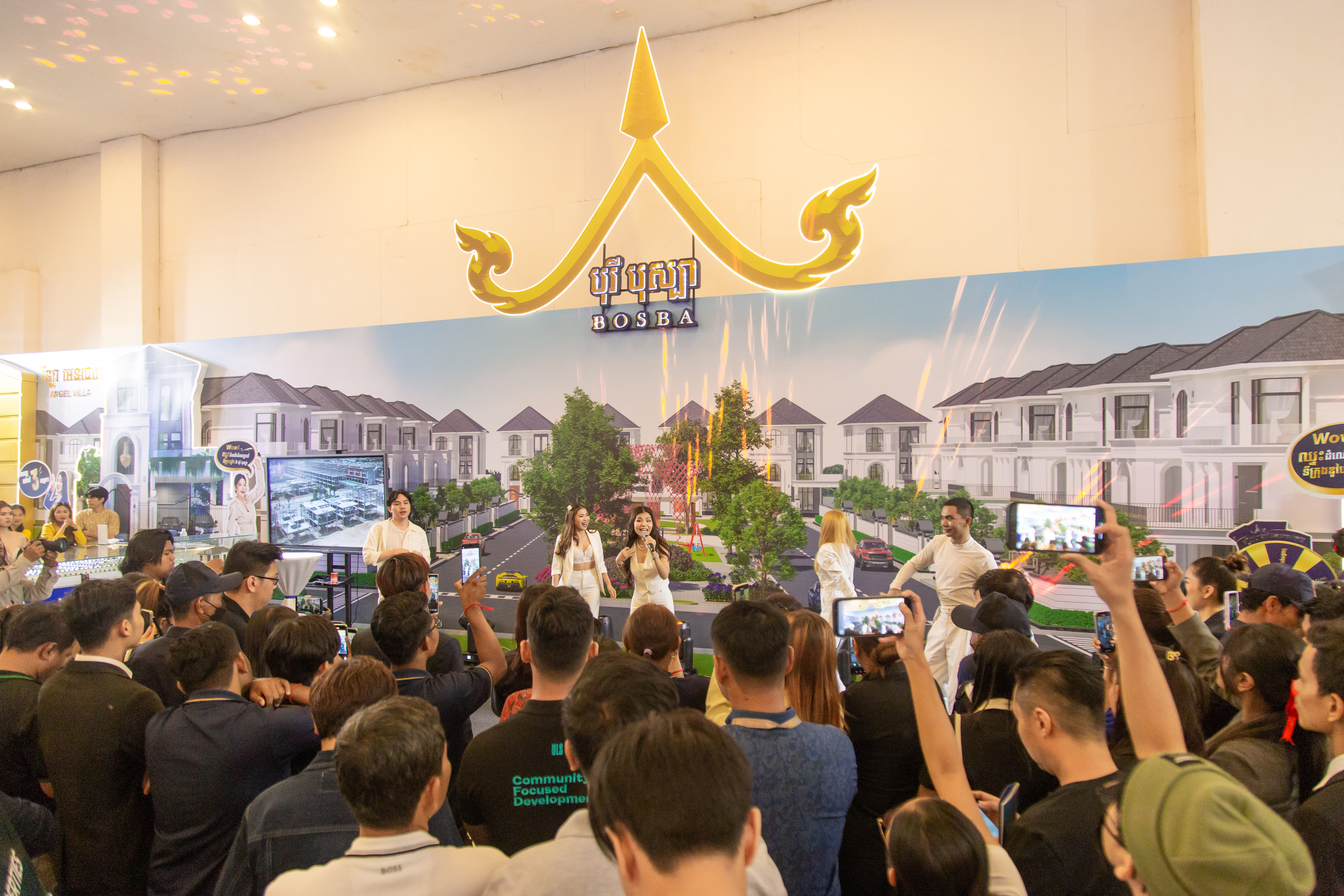 Cambodia's most popular brands gave away prizes and other freebies to EXPO 2023 attendees.
Adding excitement to the already eventful expo were the buyer and lucky door prizes given away during the 2-day expo. Prizes ranged from jewellery, vouchers, home appliances, and gadgets to premium services from the expo 2023's commercial sponsors.
The expo 2023's big names, discounts, and prizes attracted big numbers as over 9,000 people flocked to the event over 2 days, all getting the chance to directly talk to developers and get much-needed advice and assistance in purchasing their dream homes and property investments.
Real estate experts shared valuable insights on the Cambodian property market during the EXPO 2023.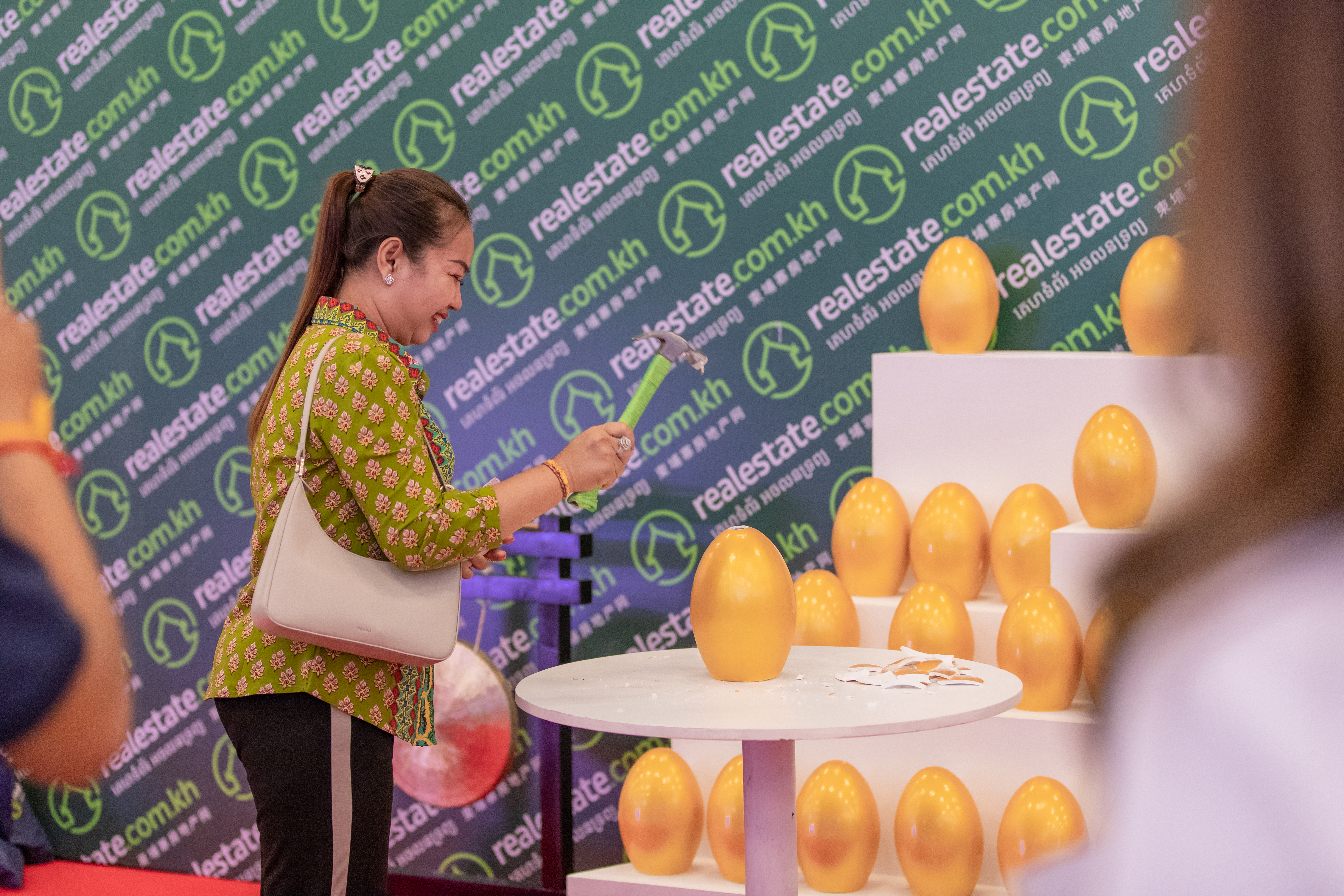 Some of the country's leading experts, from various industries such as real estate & construction, banking & finance, insurance and many other lifestyle brands were present to provide buyers with guidance and advice. Rambo, 26, visited the expo and expressed excitement over the purchase of her first property in Cambodia. "I was able to learn more in-depth about the project and payment terms." The new homeowner of a villa in Borey Chankiri had the chance to win a new lounge chair set (Commune from T-One) with a golden egg prize following his purchase.
The EXPO 2023's $15 Million+ in sales showed interest to buy homes and invest in properties in Cambodia. As of writing, Realestate.com.kh continues to receive inquiries from would-be buyers of ongoing offers from EXPO 2023 Exhibitors. The Realestate.com.kh team thanks all attendees, exhibitors, and sponsors for making the Home & Lifestyle EXPO 2023.
The Realestate.com.kh EXPO continues to set a new benchmark for Cambodia's offline events and unveiled a market simply waiting for the right guidance and opportunities in the Kingdom's real estate market.
---
Looking for a property in Phnom Penh today! Contact our real estate experts to explore the best options that suit your needs and budget via our concierge services