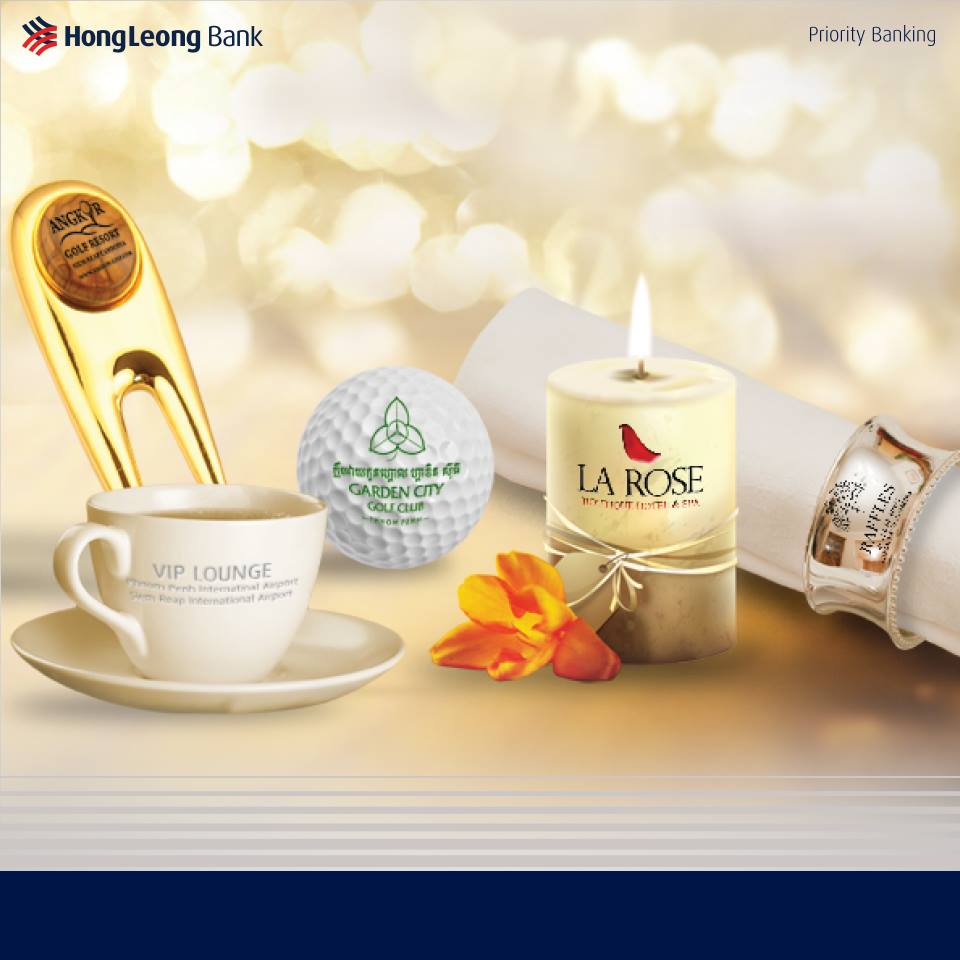 Do you have USD 25,000 that you are looking to deposit for safe-keeping; and a trustworthy bank to suit all your needs?
Then look no further than Hong Leong Bank. By choosing a priority banking account, you will be rewarded with more than you banked on, receiving exclusive member services and benefits that allows you to enjoy what you've worked hard for. A world of privileges await to enhance your lifestyle even more.
Why choose Hong Leong Bank?
Strong footprint in Asia. Formed over 100 years ago in Asia, the bank has a number of subsidiaries in Malaysia, Singapore, Vietnam, Hong Kong and China. You can trust Hong Leong bank.
The right staff with a personalised focus. "This is the key to our success", says Joe Phelan, Head of Personal Financial Services at Hong Leong Bank, "We believe we have the right senior staff who are dedicated to service and know how to satisfy their customer's needs. Our priority account managers know their customers 100%".
Tailored financial products for SMEs. "Consumer is king and we need to look after business owners. We have a focus on SMEs to help you to grow your wealth," says Phelan.
Digital banking "With our user-friendly mobile app to be launched soon to complement our existing Internet Banking platform, we will be able to offer the best digital banking service to our priority customers in Cambodia.with a simple user-interface, more functions and ecommerce capabilities".
Hong Leong takes their customer satisfaction very seriously so when it comes to a priority banking package, the company takes great pride in taking care of the clients not only in the bank but beyond. Upon opening a priority account, you will receive your own dedicated account manager who will remain your main point of contact throughout your patronage with the bank. You will be entitled to waivers on loan approval fees, competitive daily interest rates and preferential rates for foreign exchange and international transfers, free outward telegraphic transfers to any banks within Cambodia , a 0.25% interest rate discount on all home loan products, as well as free monthly statements and one free cheque book per month. And should you decide to move all your financial management from other banks to Hong Leong, they will even throw in a few practical free gifts, just to say thank you! These are just the direct banking benefits. There is a myriad of lifestyle privileges that are yours to enjoy...
Are you a frequent traveler? Relax in the VIP airport lounge for free at both Phnom Penh and Siem Reap international airports.
Is brunch your favourite meal of the day? Take pleasure from free brunch and wine at the prestigious Raffles Hotel Le Royal in Phnom Penh (conditions apply).
Golf enthusiast? Play free rounds of golf at Garden City Golf Club Phnom Penh or Angkor Gold Resort, Siem Reap (conditions apply).
Need to relax? Indulge in discounted massages at La Rose Boutique Hotel and Spa in Phnom Penh.
But it does not end here. Take advantage of discounts from 10-60 % across various hotels and resorts throughout the Kingdom such as Sokha hotels, Frangipani Villa Hotels and Raffles Hotel Le Royal. Eat for up to 15% less at some of the country's leading restaurants including the likes of the Softiel, and Raffles Hotel Le Royal. Shop for less with our participating partners such as Pedro footwear and New Collection and get up to 30% off spa treatments and fitness activities. Everyone loves an incentive. "The more money you save in your account, the more we reward you with free benefits to enjoy", says Phelan. For example, deposit USD 250,000 and you can delight in up to 8 free brunches at Raffles Hotel Le Royal, unlimited access to the VIP airport lounge and play up to 4 rounds of golf completely free every year!
Take your banking to the next level with Hong Leong Bank.