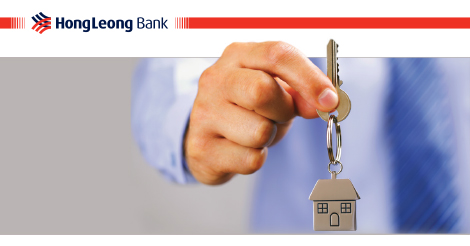 The Realestate.com.kh team caught up with Joe Phelan, Head of Personal financial Services at Hong Leong Bank Cambodia, to learn more about Hong Leong Bank's home loaning criteria and incentives.
What are Hong Leong's criteria for new home loans and home loaners?
"You need to have a minimum income level of US$10,000 per annum and hard title collateral. This collateral can either be the property you are looking to buy or an existing property that either you or your direct family member currently owns. The property can also be either residential or a mix of residential and commercial, and we can lend up to 70% of this property value."
Apply for a home loan with Hong Leong NOW!
Who can borrow from Hong Leong Cambodia?
"Any local or foreigner with a permanent and consistent income stream in Cambodia, whether it be from salary, your own business or property rental income."
What are the lending limits for Hong Leong Cambodia home loans?
"The minimum criteria is $10,000 for Home Equity Loans and $20,000 for all other mortgage products - and there is no maximum limit."
What other services does Hong Leong provide for home buyers?
"We provide our free internet banking service and soon to be free mobile banking app as well," notes Phelan, "so you can keep a close eye on your finances whenever and wherever you like, including your home loans. On top of this, you may automatically qualify for our
Priority Banking package
which also brings numerous free and discounted lifestyle benefits like golf, brunches at 5 star hotels, spa treatment and much more."
What other types of loans are available at Hong Leong Cambodia?
"Our mortgage products are home loan, home equity loan, home investment loan and commercial property loan. Other than this, at the moment we have a full suite of business loans to cater for our business customers."
There are many Banks in Cambodia - Why choose Hong Leong Bank?
"Our customer experience," says Phelan, "we believe we have the most experienced mortgage lenders in the market that will be able to support your, 'for some', once in a lifetime dream home purchase. It is a big decision in anyone's life to purchase a home, and we can make this process as easy and smooth as possible, ensuring we have provided the best financial solution for you."
Strong footprint in Asia. Formed over 100 years ago in Asia, the bank has a number of subsidiaries in Malaysia, Singapore, Vietnam, Hong Kong and China. You can trust Hong Leong bank.

The right staff with a personalised focus. "This is the key to our success", says Joe Phelan, Head of Personal Financial Services at Hong Leong Bank, "We believe we have the right senior staff who are dedicated to service and know how to satisfy their customer's needs. Our priority account managers know their customers 100%".

Tailored financial products for SMEs. "Consumer is king and we need to look after business owners. We have a focus on SMEs to help you to grow your wealth," says Phelan.

Digital banking "With our user-friendly mobile app to be launched soon to complement our existing Internet Banking platform, we will be able to offer the best digital banking service to our priority customers in Cambodia.with a simple user-interface, more functions and ecommerce capabilities".
Take your banking to the next level with Hong Leong Bank.