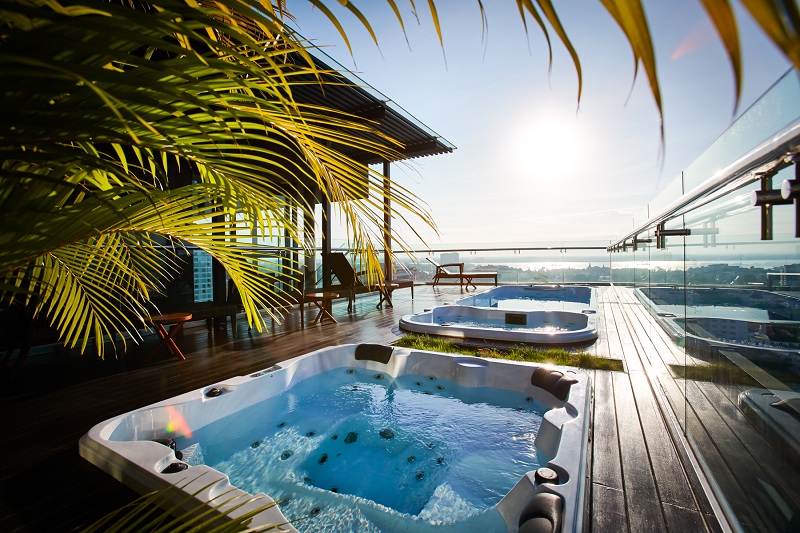 In decades past, Cambodia main tourist demographic was young Western backpackers travelling on a shoestring budget. Of course, budget hostels can still be found across the country. Yet, a new level of accomodation is sweeping across the nation.
According to data from the Ministry of Tourism, Cambodia welcomed over six million international tourists last year. That marked an increase of 11% over the previous year. What's more, the government projects similar growth by the end of 2019. But who are these new tourists?
The biggest group is made up of those coming from China. They accounted for nearly two million last year, in fact. Earlier this year the minister of tourism claimed that figure would hit three million by the end of this year.
Seakcheang Leng, marketing manager for Phnom Penh's Lumiere Hotel, said that there has been a shift in recent years towards more visitors from Asia rather than Western nations.
"In addition, we see that new arrivals tend to be more inclined to try new hotel properties as they favor new rooms equipped with new furniture and fittings."
Lumiere Hotel, which has been operating in the capital since 2017, is one of the establishments offering accommodations in this higher price point. Rooms there run for between $100 and $150 a night. The hotel boasts amenities such as rooftop jacuzzi, pool and meeting rooms.
Leng added that Lumiere's customers are drawn by its modern designs.
"The trend is that millennials are now becoming the primary consumer markets and these travellers are really technology-savvy."
Power of Phnom Penh
Despite Siem Reap's status as the tourist capital of Cambodia, industry experts say that Phnom Penh has the most potential for this expansion into higher segments of the market.
Chenda Suos, secretary-general of Cambodian Valuers and Estate Agents Association, said that in addition to holiday tourists, Phnom Penh also draws business travellers, short-term NGO workers, domestic tourists and many other key demographics.
"The hotel market in Phnom Penh hasn't neared oversupply yet … the city will continue its expansion toward the suburbs which will lead more accommodation," he said.
However, many still note the need for increased human capital, skills training and education in the hospitality sector.
Peng Ponna, assistant dean and lecturer of faculty of Tourism and Hospitality of Pannasastra University of Cambodia, said that hotel sector in Phnom Penh is still more affordable than comparable rooms in other Southeast Asian countries. Yet businesses should aim to boost soft skills of their employees.
"The hotel sector is providing a lot of jobs for Cambodian people … as the market becomes more competitive hotels will need to provide better services in order to stand out," Ponna said.
Leng from Lumiere concurred, adding that the market was changing. She said that boosting soft skills goes hand-in-hand with technological advancements.
"Guests can now easily compare prices, check availability, read reviews and book accommodation all on their smartphones," she said.
"We expect the competition to get even stiffer in the future as options diversify with the rise of rental apps, guesthouses, hotels and resorts."
Whether you're looking for short-term or long-term accomodations, start your search with Realestate.com.kh.