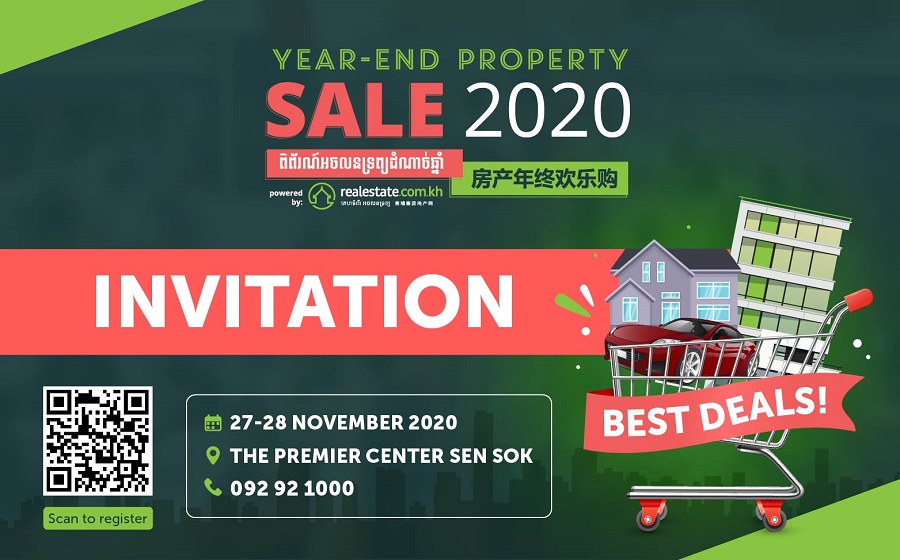 You've read about it and you've heard about it, the Year-End Property Sale 2020 is coming and this is YOUR chance to get GREAT DEALS from the BEST BRANDS in Cambodia!
But, how do you join and actually get these deals?
The first online and offline event in Cambodia
The Year-End Property Sale 2020 has 2 events you can join. Both events (offline and online) can be attended by a simple 1-time registration!
Registration link: https://www.yearendpropertysale.realestate.com.kh/
Registration is easy. Simply click on the link above and fill out the registration towards the bottom of the page.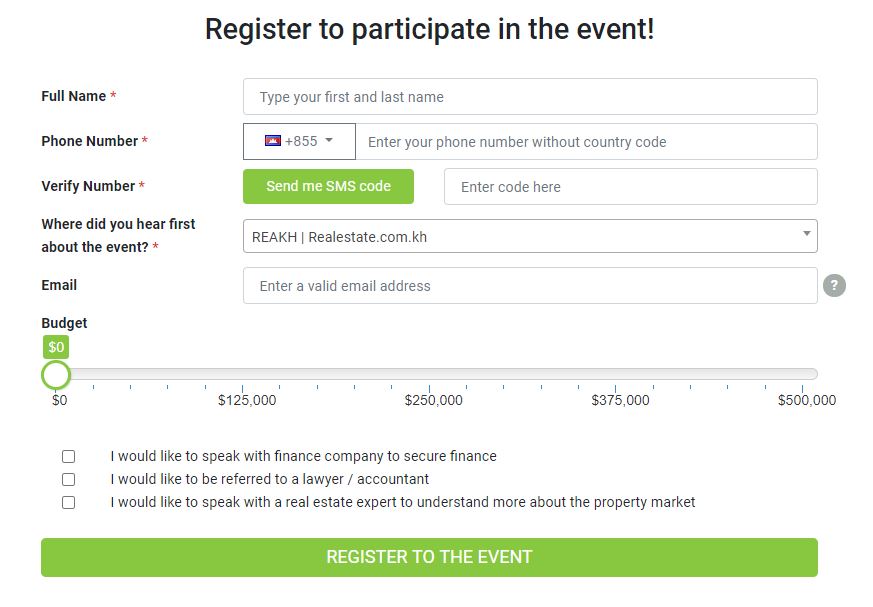 After filling up the registration form, our automated registration system will send you an SMS with a verification number to confirm your registration. Input the code on the screen and you're good to go!
An email will be sent afterward to your registered email address to let you know you've signed up for the most-awaited consumer expo in Cambodia. See you!
Exhibitor Registration
The Year-End Property Sale is implementing a $100,000 marketing campaign covering all forms of available media in the Kingdom. If you're a business owner looking to ride this massive marketing wave, you may register as an interested exhibitor through the link below:
Exhibitor Registration: https://www.yearendpropertysale.realestate.com.kh/exhibitor-sponsor
How to get a discount during the YEPS 2020 at Premier Center Sen Sok
Once you've successfully registered, we highly recommend going to the event on Nov 27-28 at the Premiere Center Sen Sok. More than 60 exhibitors representing Cambodia's biggest and up-and-coming brands will be offering exclusive promotions to attendees over the 2-day event at the venue.
How to get a discount from YEPS 2020 Online Property Sale from Nov 27 to Dec 11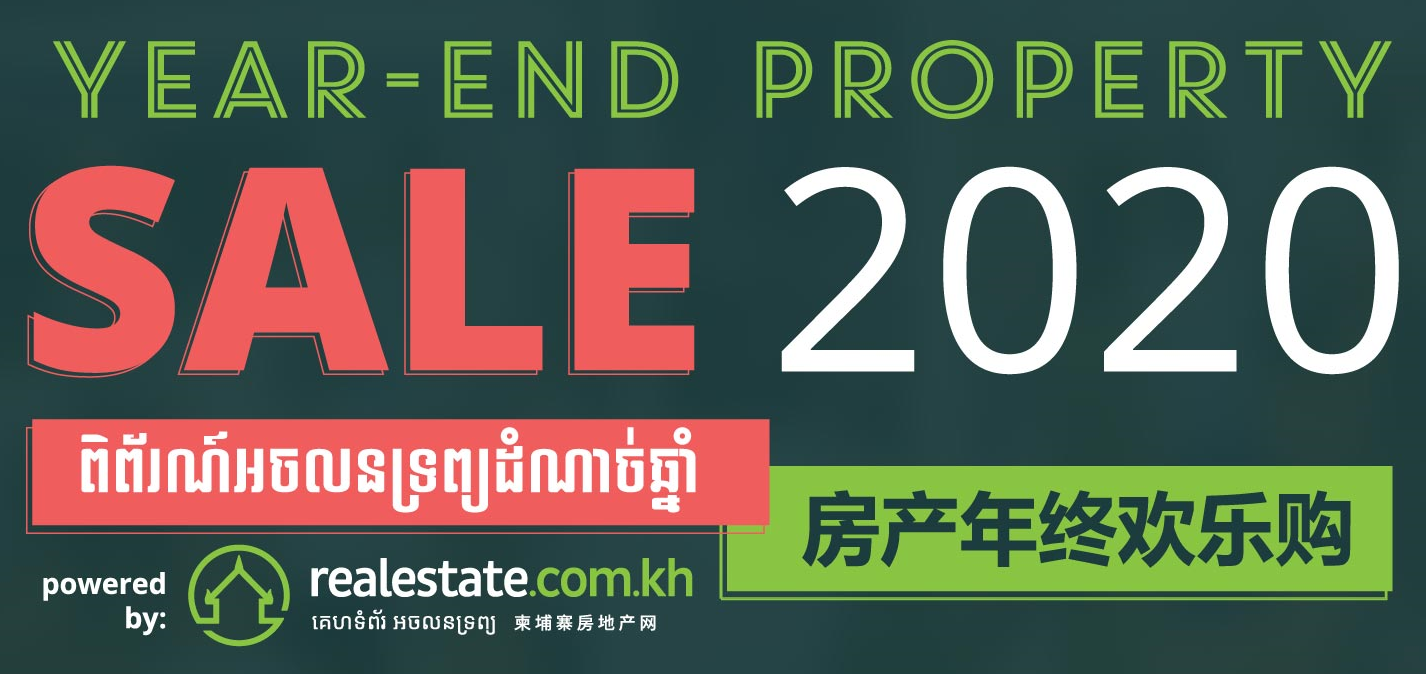 An online property sale will be launching simultaneously from November 27 to December 11. Registered users can use their accounts to login to the event website and view properties going on sale during those 2 weeks!
These developments come from Cambodia's most reputable developers - all offering an EXCLUSIVE DISCOUNT to registered buyers on YEPS 2020! If you're already registered, simply visit the event page starting November 27 to view properties at your own leisure.
STEP 1: View and select property
Visit the Year-End Property Sale 2020 website to view the properties/developers offering discounts. These will be arranged in a gallery/carousel fashion for your convenience. In here, you'll see the amount of discount you can acquire if you purchase the property!
NOTE: Discounts are limited per property/development. So, be sure to secure yours right away!
STEP 2: Secure your discount
Securing your discount requires you to deposit a fully-refundable reservation fee of $500. Realestate.com.kh will be accepting major payment gateways such as Visa, Mastercard, and UnionPay during the event. Local transfers via ABA Bank will also be accepted.
You'll also be happy to know that the $500 reservation fee will be deducted from the final sale price of the property you want!
STEP 3: View the property with REAKH staff
Upon making the reservation payment, Realestate.com.kh will reach out to you, using the contact information you provided, to arrange a viewing of the property(ies) you're interested in and help facilitate a smooth transaction for you.
Realestate.com.kh makes it a point that our users have a smooth transaction with the developer.
The Year-End Property Sale 2020 is building up to the most exciting consumer expo this year. Are you ready for more great deals? Register now!