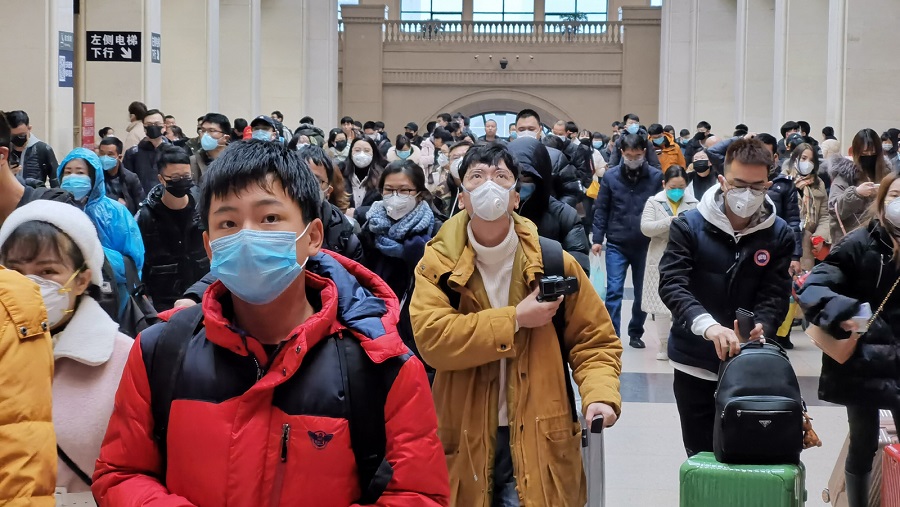 (Over 60 million people in China are still on lockdown as the People's Republic of China and the World Health Organization struggle to contain the spread of the novel coronavirus)
Be alert, don't panic. There's no need to cancel that business trip (unless it's in heavily affected areas/countries) or skip that conference you've been waiting to go to. The novel coronavirus (Covid-19), while a present danger, can be easily avoided by following basic hygiene practices you've always known!
But first, let's have a bit of additional context.
W.H.O. declares nCoV as a global health emergency
Yes, the World Health Organization (WHO) has declared the novel coronavirus outbreak as a global health emergency or more technically known as a Public Health Emergency of International Concern (PHEIC). Let's take a closer look at what this means.
An outbreak's classification as a PHEIC is not meant to be (and should not be) a cause for panic. This declaration is a signal that global health organizations and networks are the necessary steps, and using the necessary resources, to stop the outbreak from getting worse. This generally includes opening up channels of communications between clinical and research sites, unlocking financial and logistical support to these networks tackling the novel coronavirus outbreak, and holding states to account when it comes to reporting news and current cases.
According to WHO Director-General Tedros Adhanom Ghebreyesus, the declaration of a Public Health Emergency of International Concern, or PHEIC, is meant to help support less industrialized countries and to try to prevent the virus from spreading in areas that are less equipped to detect and handle infections.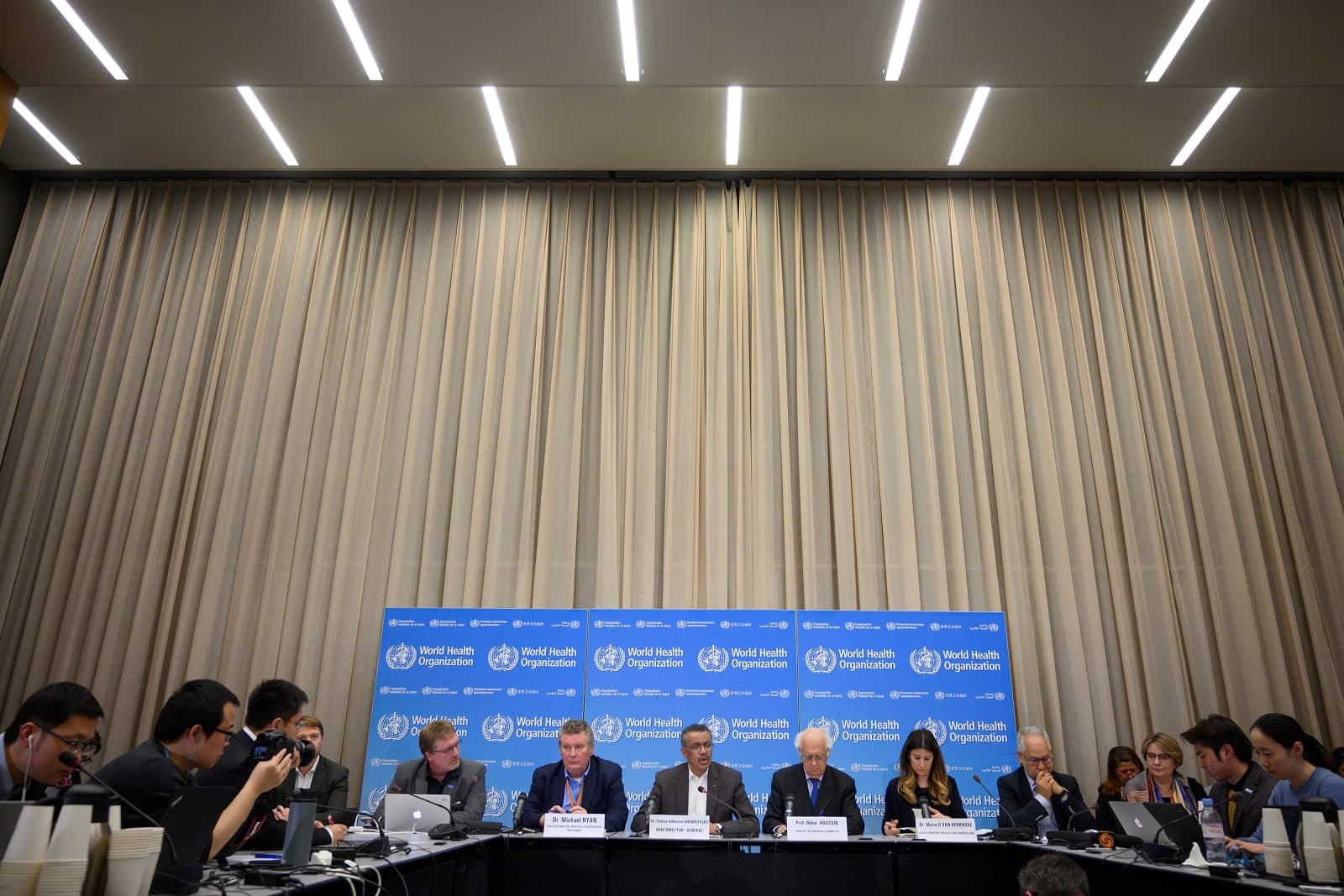 (January 30, 2020. The World Health Organization (WHO) declared the novel coronavirus as a Public Health Emergency of International Concern (PHEIC). Image by GETTY.)
Practical tips to avoid getting infected
While medical organizations, networks, and professionals are working 24/7 to keep the spread at bay, at the end of the day, your health is your responsibility. Here a few practical tips to avoid getting infected.
Wash your hands FREQUENTLY 
The novel coronavirus spreads much like the common flu i.e. airborne particles, surface particles, and close contact to infected individuals. It's also a fact often taken for granted that our hands are what we use to interact with our surroundings including shaking hands with people.
Medical professionals' advice is to wash your hands frequently for at least 20 seconds with hand soap and water. In their absence, you may use alcohol-based hand sanitizers to clean your hands. But hand soap and water are the preferred sanitizing options.
Avoid touching your face
The primary way viruses get infect our bodies is through our mucous membranes - these are our eyes, nose, and mouth. So, if you have this mannerism (of touching your face) then it's high time you watch yourself. The less you touch your face before washing them for at least 20 seconds, the better!
Clean common/shared areas
Objects, especially shared ones, tend to be prevalent hosts of the novel coronavirus which can live on surfaces for quite some time. Now, this is not meant to discourage you from sharing, but simply a precaution to constantly wipe down shared objects and sanitize common areas as much as possible.
Observe the 6-feet rule
The novel coronavirus has been observed to follow the same transmission methods as the common influenza virus. This includes a 6-feet (1.8 metres) airborne transmission range. Be sure you observe this distance if you're going to be in contact with someone showing symptoms (such as fever, coughing, and shortness of breath).
Avoid traveling to heavily infected areas
Multiple countries such as the United States, the United Kingdom, and Australia have issued a travel advisory to their citizens to cancel all non-essential travel to China. While Cambodia has not issued any restrictions to its citizens, it would be wise to observe personal precautions when traveling to heavily hit areas.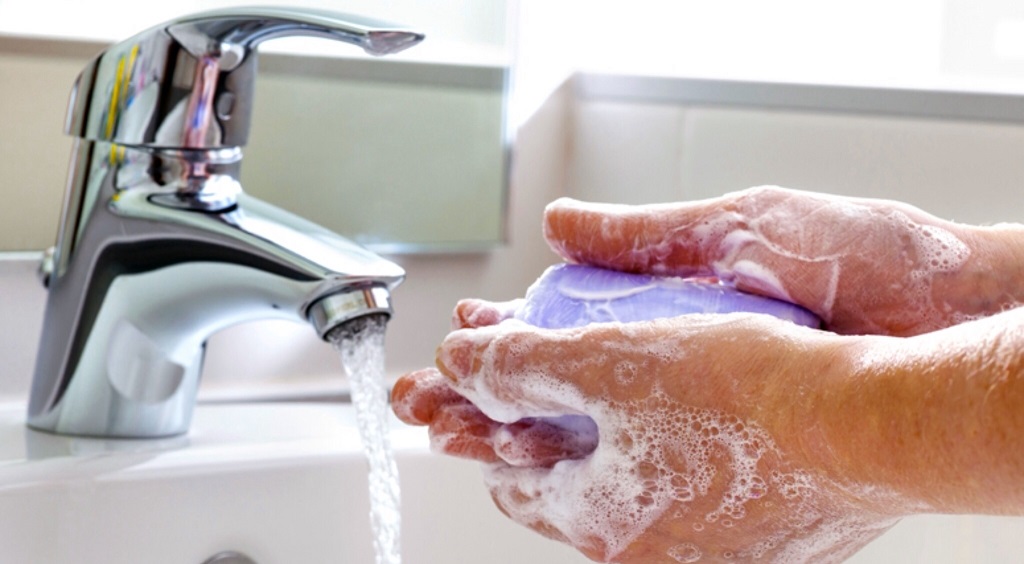 (Washing your hands with soap and water for at least 20 seconds significantly reduces the chance of getting infected.)
Be alert, don't panic
Don't let viral posts from popular pages or "influencers" to claim to know the best way to prevent yourself from being infected without a credible source; a high amount of likes, shares, views, and retweets do not make a post accurate. Stick to advisories from health organizations such as the World Health Organization (WHO), the Center for Disease Control and Prevention (CDC) and the Ministry of Health for accurate information on the outbreak.
Panicking does not help and will only lead to a rash decision that may domino into something detrimental to you or your family's overall well-being. Instead, be alert by constantly sanitizing and avoiding contact with sick individuals.
Your health is ultimately your responsibility, and the best way to be healthy is to keep calm and carry on.
Realestate.com.kh is proud to bring back Cambodia's biggest Property & Lifestyle Market Expo which will be held on 7th and 8th August at Koh Pich Exhibition Center.
Booth sales and sponsorships for Home & Lifestyle Expo 2020 are open. 
For more information, please contact:  
Nin Kang (Khmer/Chinese)
+855 78 637 323
+855 93 552 305
nin.kang@realestate.com.kh
Tyler Stuart (English)
+855 12 599 699
+855 81 599 669
tyler.stuart@realestate.com.kh

Article by: