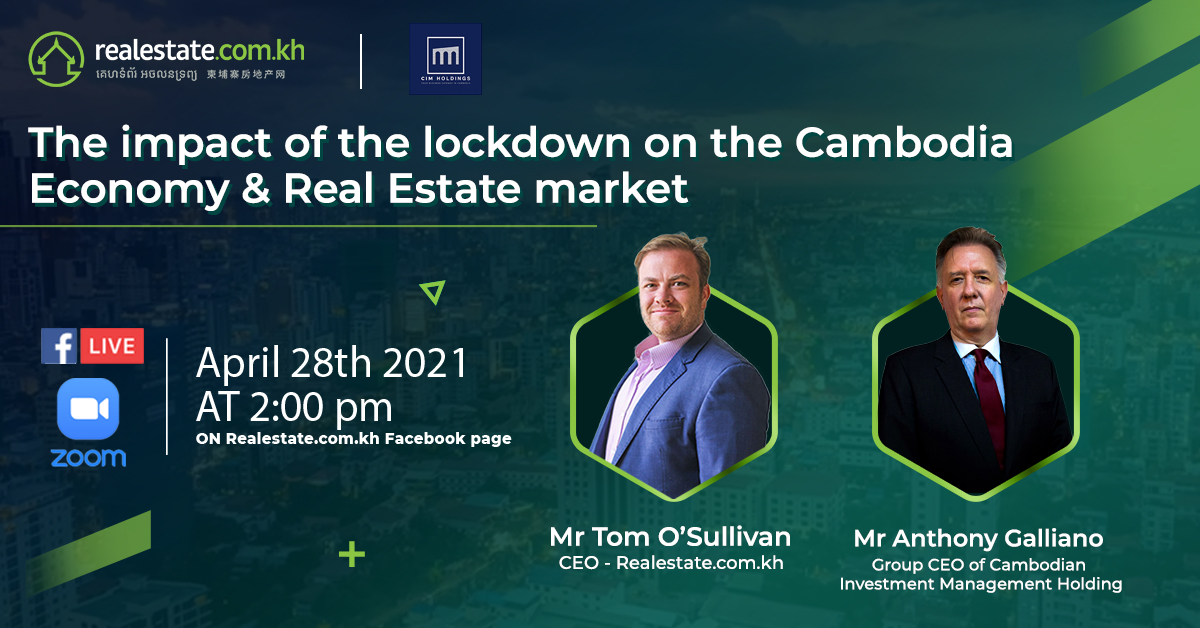 This week the CEO of Realestate.com.kh Tom O'Sullivan will be sitting down with Mr. Anthony Galliano, the Group CEO of Cambodian Investment Management Holding to discuss the impact of the lockdown on the Economy and dive into its ramifications for the Real Estate market.
CLICK HERE TO REGISTER TO ATTEND THE WEBINAR
The webinar will start on Wednesday, April 28th, 2021 @ 2pm GMT+7. In keeping with lockdown measures, the interview will be conducted via Zoom and will be streamed on Realestate.com.kh's Facebook page.
Realestate.com.kh is continuously working to provide local property seekers and international investors with the tools and information in relation to the Cambodia property market.
If you missed last week's webinar (Covid updates & important information for the real estate sector in Cambodia) with the President of the CVEA Mr. Chek Soknim you can watch it here.